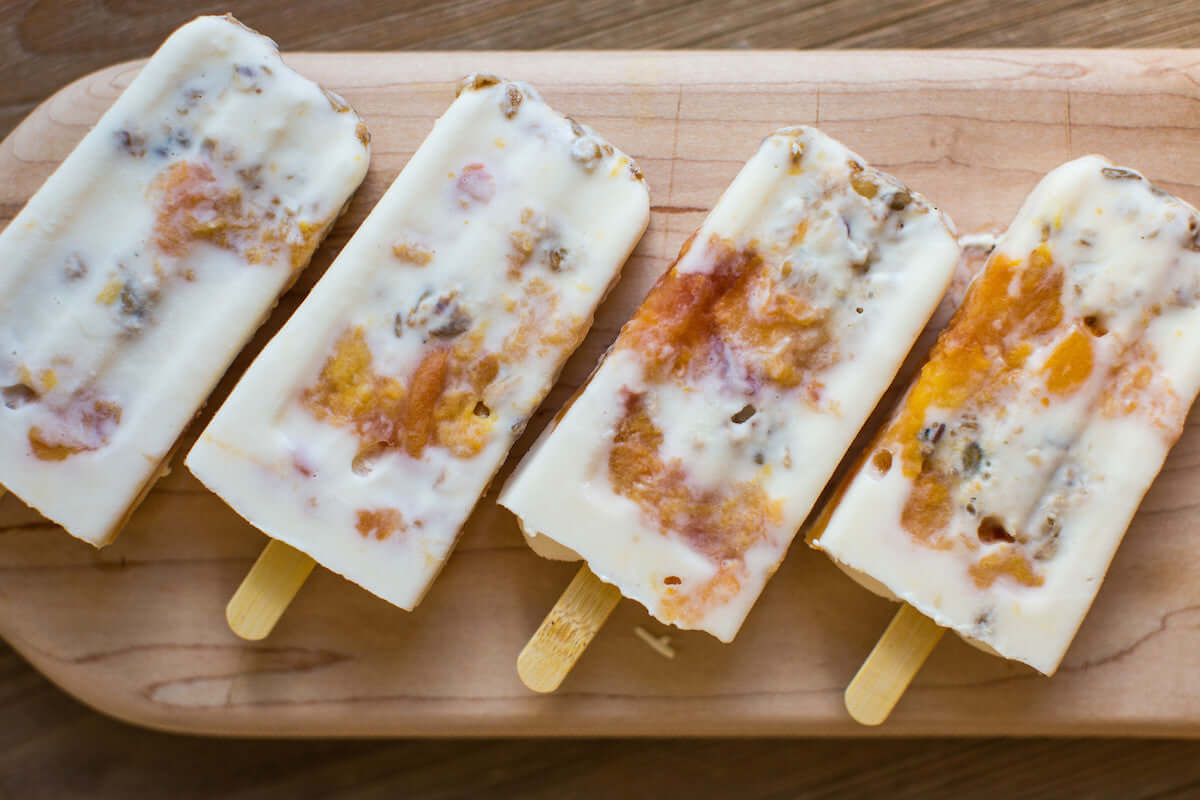 There's nothing better than a creamy cool popsicle on a summer day...except a creamy popsicle that also has the crunch of our granola! Michele created these peachy, gingery, hemp-y pops in her home kitchen, and from the looks of it, they're a hit! And with all the ingredients of a yogurt parfait, these yummy pops make a quick and easy breakfast on a hot summer day!
Ginger Peach Parfait Pops
Ingredients:
3 medium peaches
4 T honey, divided
1 c. plain Greek yogurt
¼ c. milk or apple juice
¼ t. vanilla extract
½ c. Ginger Hemp granola
1 t. ground ginger
¼ t. sea salt
Directions:
Slice peaches and toss in 2 T. honey, ginger and sea salt. Roast on a foil lined pan at 350F for 30 minutes.
Allow roasted peaches to cool and then mash with a fork or puree in a food processor.
Whisk together the yogurt, milk, 2 T. honey and vanilla extract.
In a separate bowl, mix a few tablespoons of the yogurt mixture into the granola and set aside.
Layer the popsicle molds with a couple spoonfuls of yogurt, a spoonful or granola, and then a spoonful of peaches. Keep layering until the molds are full.
Insert popsicle sticks and allow to freeze for 4-6 hours before serving.
To remove the popsicles, run the mold under hot water for a few minutes.