More About Original
This is the recipe that started it all! Our bestselling granola, Original is a scrumptious blend of sweet coconut, sunflower seeds, sliced almonds, and a touch of pure Madagascar vanilla.

Makes a perfect crispy addition to your yogurt or oatmeal, or sprinkle on top of your favorite peach or berry crisp for a tasty dessert.
Featured Ingredients
Organic gluten-free oats
Natural sliced almonds
Pure vanilla extract
Organic sunflower seeds
Organic brown sugar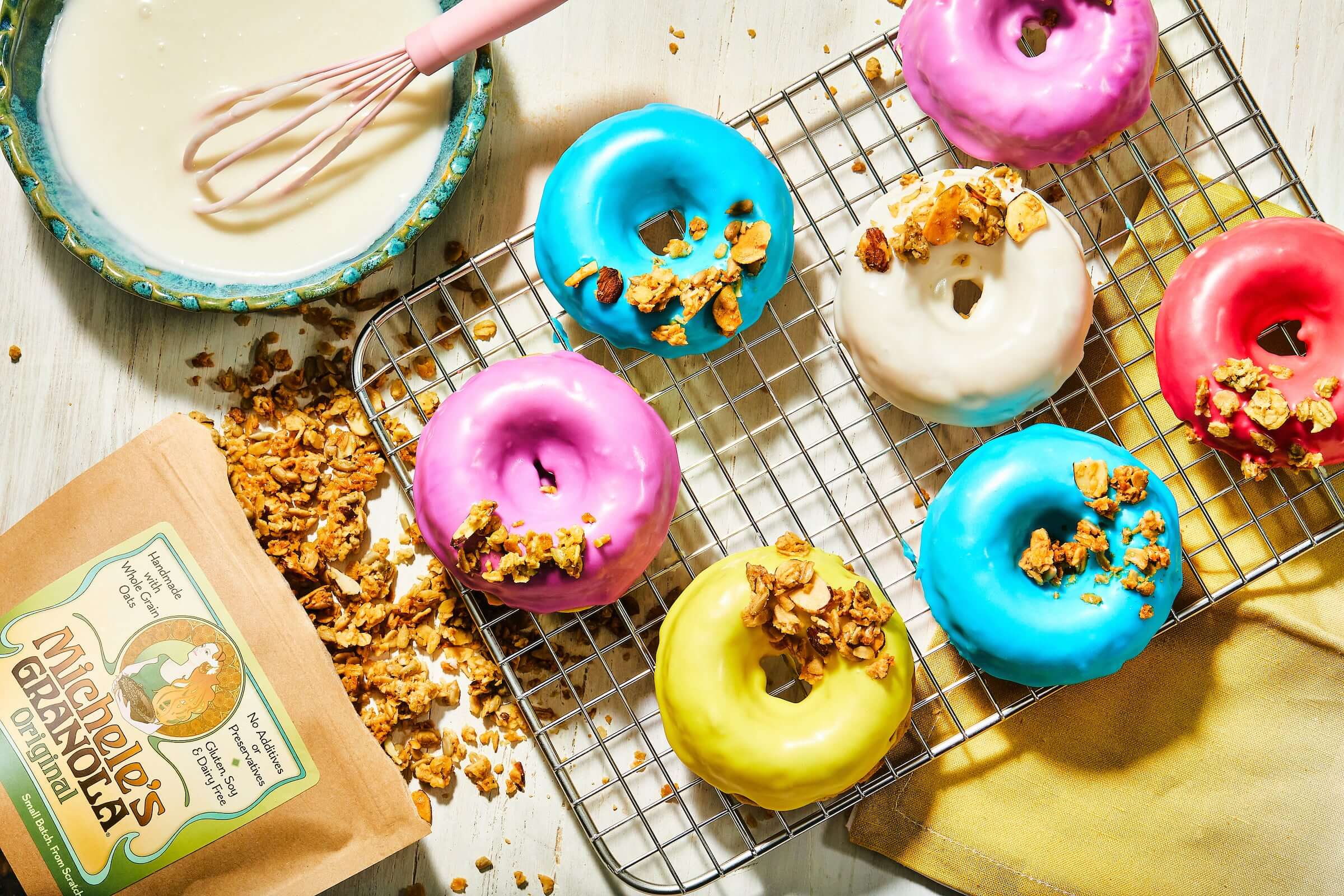 You may never buy a doughnut again once you try this simple and wholesome baked version, featuring soft cake with oatmeal cookie flavor under an unctuous maple glaze. We baked these with our Original granola, but our Cinnamon Raisin variety would make for raisin-filled oatmeal cookie flavor.
View Details
Simple ingredients come together deliciously, both in our granola and in this tasty fall dish, which makes a filling lunch or decadent side. We love the contrast of our crispy granola with the silky texture of Soom brand tahini!
View Details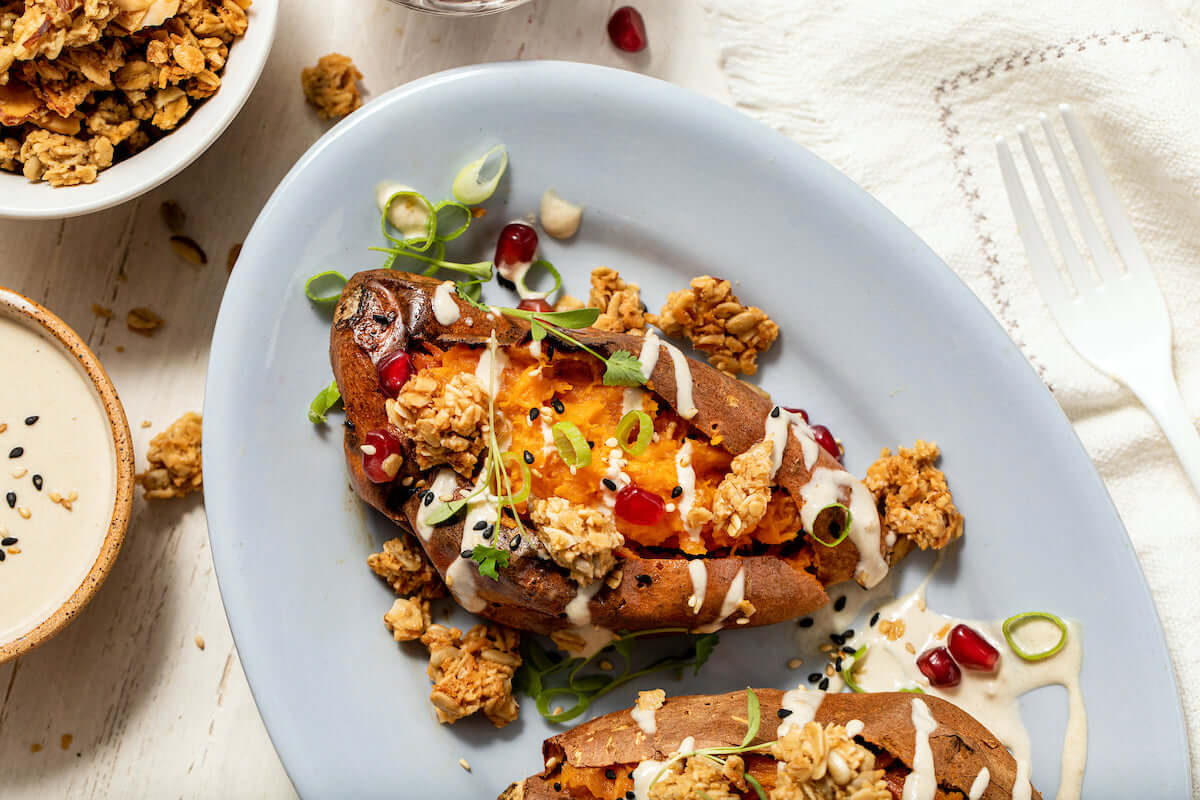 The Very Best
Just sending love and prosperity to Michele's Granola Company. Honored to know the founders, been able to sample and enjoy this granola since 2006. The variety of the granola has surpassed all of the other competition. You can taste the love and pride that goes into every bite of this granola. I am so proud of the company and how far it has come. I will continue to support and share about your amazing dream that has come true. Peace and endless blessings to Michele's Granola.
Love,
Mya Allen
Best Granola!
This is the BEST granola! I have 6 bags shipped every month. I eat it almost every day with a yogurt parfait!
Ginger Hemp heaven:-)
I am addicted to this granola! Just found out it comes in 5lb bags! It's the little things:-)
I have enjoyed your original granola for many years. I bought from Wegman;s. I will be ordering again soon
as I have had some medical issues and can't get around very well. Home delivery is great!!!
Regular Granola
It's very excellent granola, and I love the ingredients, except I don't really like the coconut a lot, not every day anyway. I think it's great the way it is, I would love to try some that doesn't have coconut in it.
We appreciate your honest feedback, Andrea!