More About Ginger Hemp
Buttery hemp seeds and a punch of sweet organic ground ginger take the spotlight in this distinctive blend, flecked with sesame, pumpkin, and golden and brown flax seeds. Ginger Hemp--our only nut-free variety--provides a delicious granola experience for all, even those with nut allergies! (Note this variety is baked with coconut.)
Featured Ingredients
Organic gluten-free oats
Organic hemp hearts
Organic ginger
Organic golden and brown flax seed
Organic brown sugar
This luscious, sweet and minty summer dessert is perfect for your next outdoor BBQ or picnic. We prepared it with locally grown strawberries at their peak of freshness, so feel free to substitute any berry, peaches, or a mix depending on what's available in your area! Top with your favorite Michele's Granola—it's especially yummy with our Ginger Hemp.
View Details
Our Ginger Hemp Granola adds depth and flavor to this simple ginger snap recipe. These crispy cookies come together quickly and are fun to share on a holiday table or any time!
View Details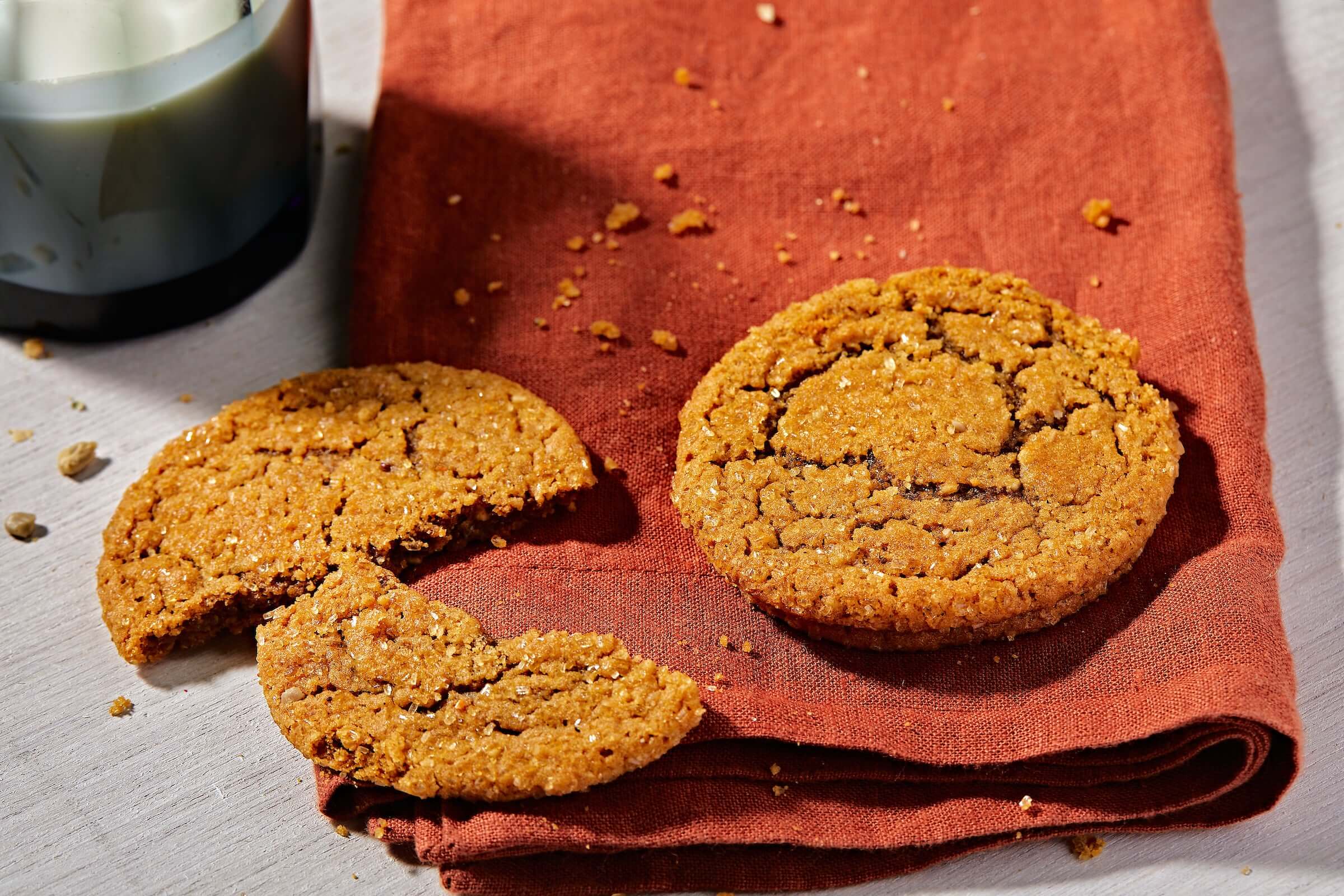 My fave!
This is a true ginger! The spice and freshness really comes through, and I love the big clusters.I have friends and loved ones who are lemon pistachio fans, but I'm all about my ginger hemp.
Ginger Hemp really is special-- thank you for sharing, Jillian! We're looking forward to baking more for you again soon. :)
Not my favorite
I don't really care for the Ginger and Hemp granola, but I love the Lemon and Pistachio flavor, the cocoa and the cranberry flavors the best!
Thank you for giving our Ginger Hemp recipe a try and leaving your honest feedback, Julie! We look forward to baking more of the flavors you love!
Best granola
I have been ordering this granola for years for a Christmas present for her.The granola is very good and healthy for you. .Tried the new spreads in the jars they are good too but little pricy.
Thank you for the feedback, Lori! We greatly appreciate you gifting our granola this holiday season and look forward to baking for you again soon.
Very tasty!
I love the Ginger and Hemp flavor. It has a nice tang, without being too sharp.
In general I wish that more of Michele's flavors were lower in added sugars and salt for health reasons, but the flavor and freshness are good.
Ginger Hemp granola, lemon pistachio granola, and the butter
I purchased the butter and the hemp for my daughter, she loved both of them. The lemon pistachio is also great.
Hi Robert,
Thank you for being a customer and trying our new Oat & Nut Butter! We're looking forward to baking for you and your daughter again soon!