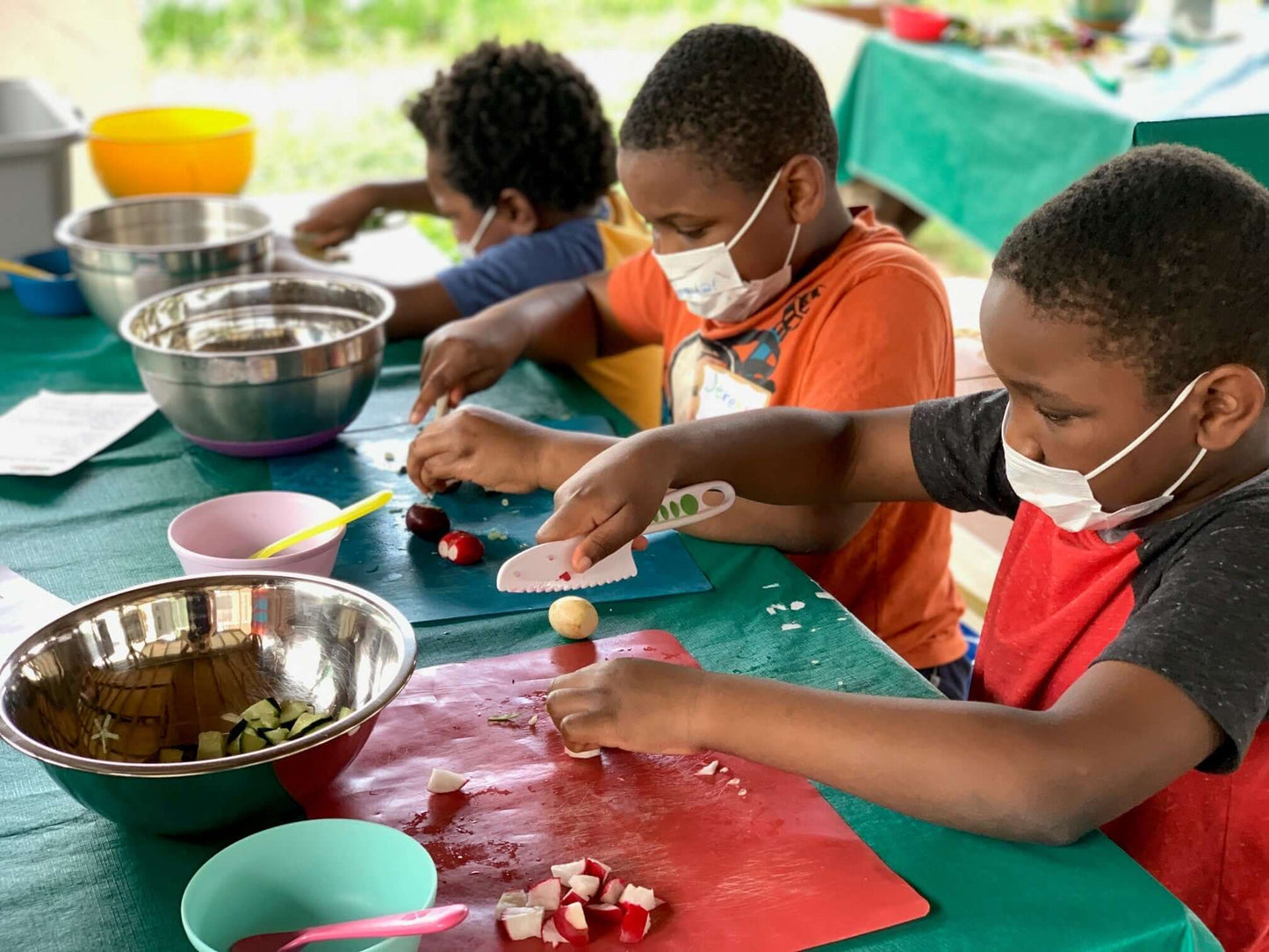 Since starting Michele's Granola at a farmers market, I became simultaneously aware of the tremendous health benefits of eating fresh food, as well as the socioeconomic disparities that prevent equitable access to fresh food. Fresh locally produced food is higher in nutritional content, less likely to contain harmful additives, and tastes better! It is also more expensive and harder to find in lower-income areas and particularly food deserts, which lack convenient access to an adequate fresh food supply.
With the unwavering belief that everyone deserves good food, our Give One for Good Food charitable giving program was established to acknowledge and alleviate inequities around access to fresh, local food wherever they exist. One of those places is the LeDroit Park neighborhood of Washington, DC, where one of our long-time non-profit partners, Common Good City Farm (CGCF), established a ½ acre urban farm in 2007.
I volunteered on this farm a few times in its early days, but it wasn't until 2016, when one of our long-time customers joined their Board of Directors, that we began making charitable contributions. We have since given nearly $20,000 to support CGCF's programs focused on affordable food access, community education and engagement, and sustainable food production in this historically underserved, low-income area. In response to the challenges of the COVID-19 pandemic, which highlighted the importance of local food chains and community-sourced food, CGCF created the Produce Giveaway program to distribute fresh boxes of produce to anyone in need.
CGCF's ongoing mission to "create a vibrant, informed, and well-nourished community through urban farming", is right in line with our Give One for Good Food giving priorities. Since it was founded, the farm has provided over 41,000 pounds of fresh, affordable produce to the community, and engaged more than 4,400 adults and 5,600 young people and 3,400 volunteers in expanding their mission. As Michele's Granola grows, we are committed to helping Common Good City Farm continue to grow their impact along with more delicious organic veggies, with the ultimate shared goal of equity and self-sufficiency in healthy food access. Thank you for your participation through your granola purchases! Learn more at CommonGoodCityFarm.org.
Photos courtesy Common Good City Farm