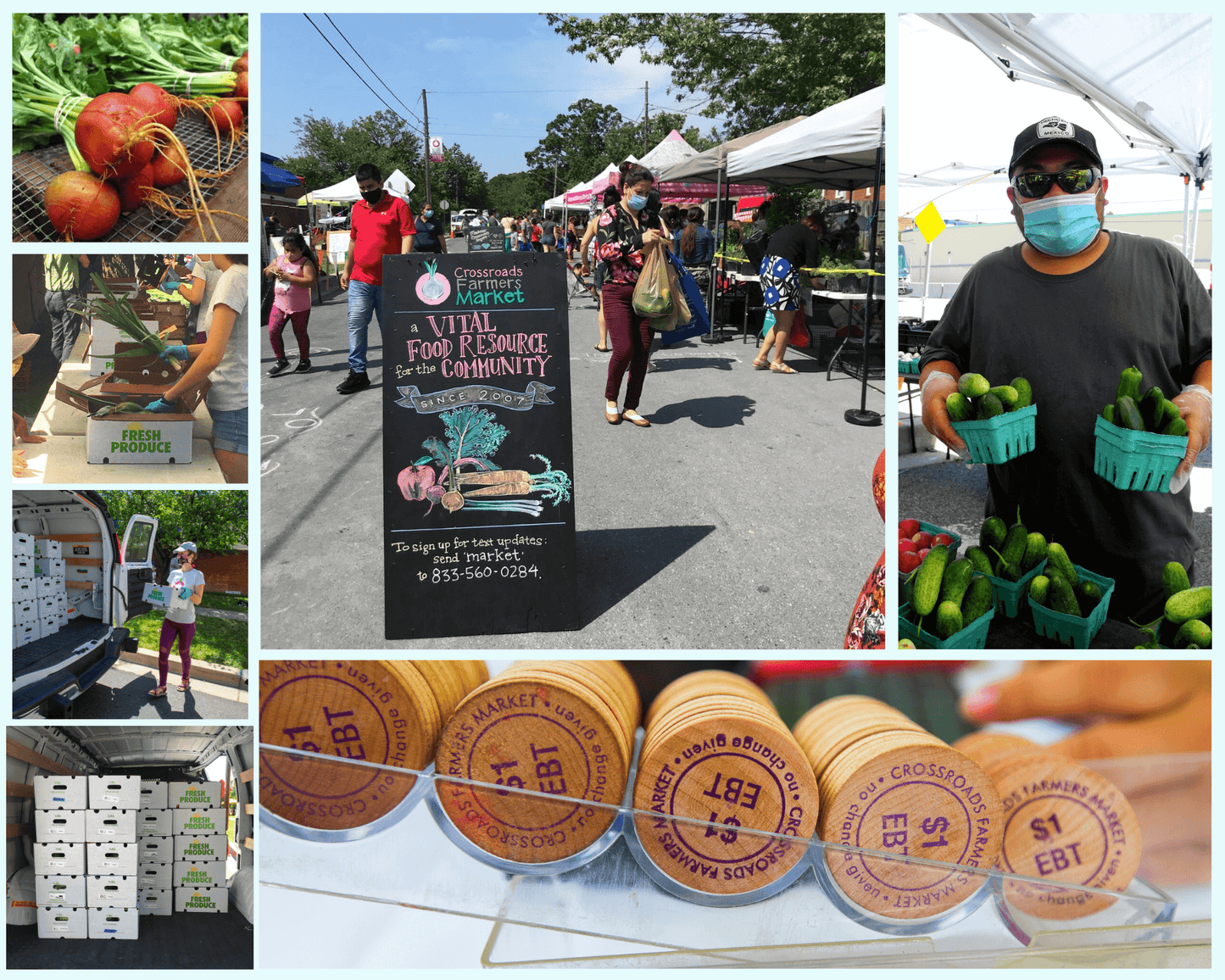 The Crossroads Community Food Network has long been a part of our 1% giving. It's an organization close to my heart, as I personally helped get its programming off the ground in 2007, around the same time I started Michele's Granola. Based in Takoma Park, Maryland, where I sold my first bag of granola, Crossroads is focused on increasing access to fresh, local food in the Takoma/Langley Crossroads region--an ethnically diverse, predominantly low-income area with a large Latino and African immigrant population, also known as Maryland's International Corridor.
The non-profit organization sponsors the culturally diverse weekly Crossroads Farmers Market--a critical food resource for those in and around the Takoma/Langley Crossroads community, and an essential source of income for dozens of local small-scale farmers. The market's pioneering SNAP matching dollars program called Fresh Checks, matches SNAP purchases at the market dollar-for-dollar up to $50 weekly, helping to make fresh, local food more affordable for 1000+ low-income families each week.
Crossroads also runs a nutrition education program, a free bi-lingual small business training program for fledgling farmers and food producers, and a licensed community kitchen where new food producers can affordably rent space and receive small business resources. Michele's Granola recently made a $7,500 donation through Give One for Good Food® to support the expansion of their community kitchen to include improved ingredient storage, both pantry and refrigerated, for the kitchen's users.
"The support of Michele's Granola and the Give One for Good Food program has been invaluable to Crossroads over the years. You have provided [money for] Fresh Checks... you've given to support the entrepreneurs in our Microenterprise Training Program, and you've helped to get the Takoma Park Silver Spring Community Kitchen renovations over the finish line in 2017", says Crossroads Executive Director, Lauren Goldberg.
Our 1% donations are making healthy foods more affordable and accessible for more people, supporting local minority and immigrant local food producers, improving community food security by bringing more affordably priced foods into the local market.
From the Crossroads website:
Thank you for helping us support CCFN through your granola purchases. To learn more, visit www.crossroadscommunityfoodnetwork.org