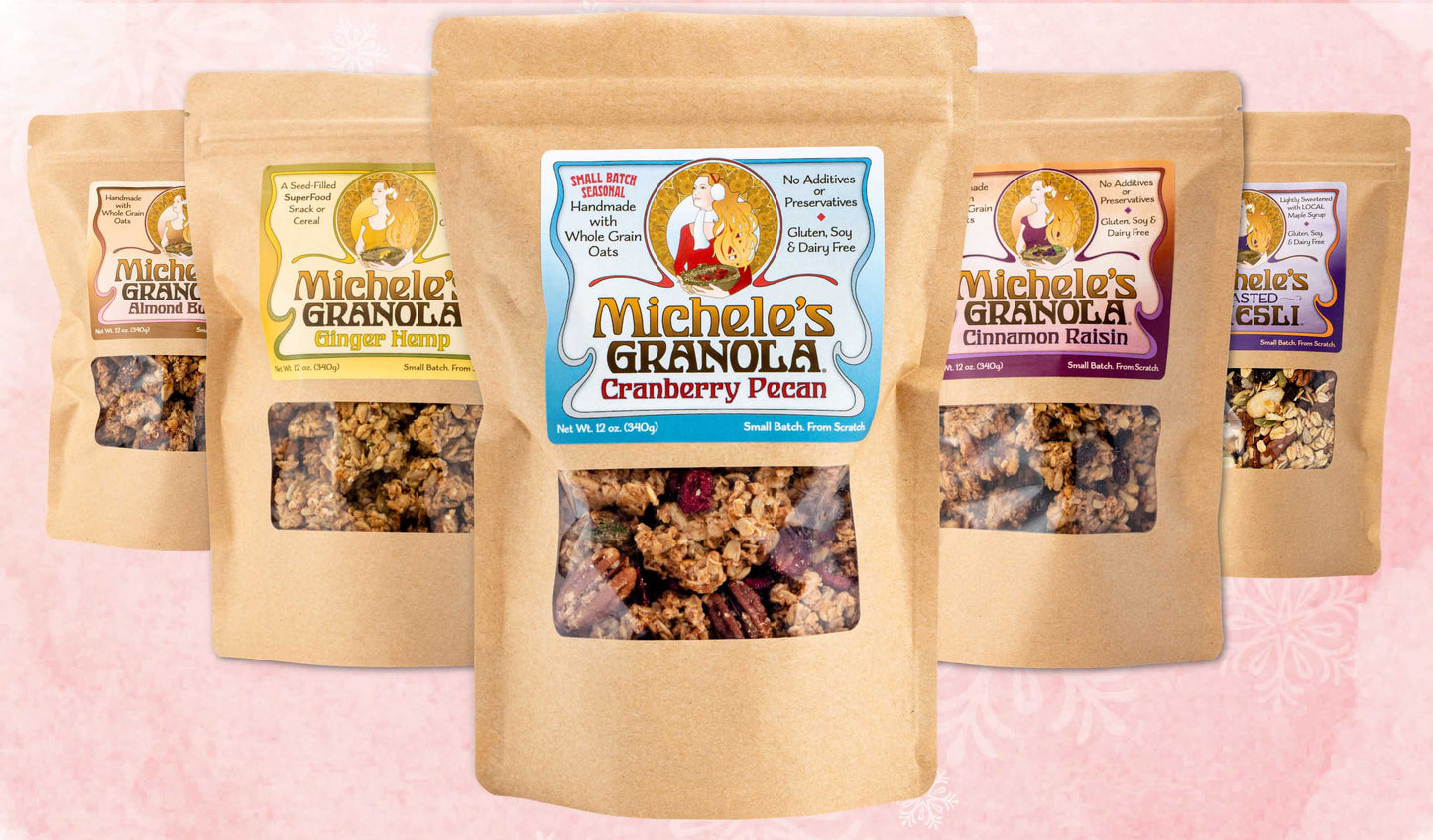 After many customer requests, we're delighted to offer you the option to mix and match your favorite Michele's products to create your own Sampler--and the more bags you add to your bundle, the greater your automatic savings! We're delighted to introduce the "Create-Your-Own Sampler" just in time for the holidays.
Here are a few of our favorite bundles :
The Flavors of Winter
Cranberry Pecan, Cinnamon Raisin, Ginger Hemp + Original
The SuperFood Combo
Original, Ginger Hemp and Toasted Muesli
The Full Granola Line-Up
Original, Cherry Chocolate, Ginger Hemp, Cinnamon Raisin, Almond Butter + seasonal Cranberry Pecan
The Best-Sellers
Original, Cherry Chocolate + Almond Butter 
You can also add multiple bags of one variety with this fun new option, so you can include TWO bags of Cherry Chocolate for that serious chocolate fan, or three bags of Cranberry Pecan to enjoy throughout the winter season.We hope you'll come up with your own creative super sampler ideas and share them on social media.
Begin creating your own sampler by visiting HERE.