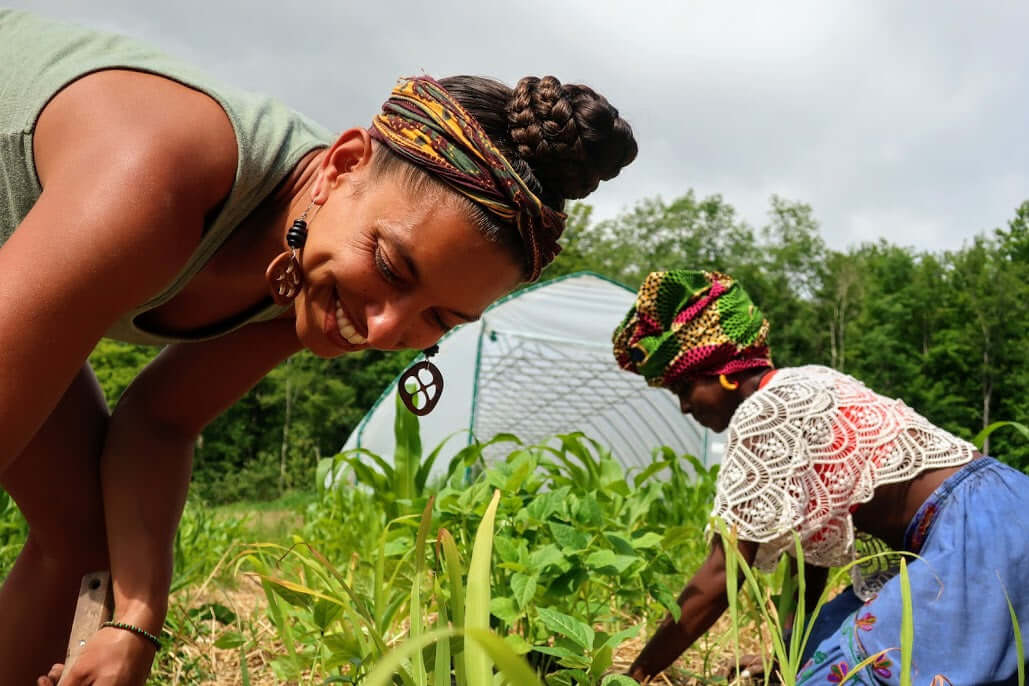 At Michele's Granola, we believe that Black Lives Matters. And in summer 2020 as people rallied behind the BLM movement, we knew that not only did we want to, we had to, join in and support Black farms that were supporting and celebrating BIPOC ways of life.
Through our Give One for Good Food program, we are committed to donating 1% of sales to improve access to nutritious and equitable food systems. This past summer, we could not think of a better organization to support than Soul Fire Farm. Cheryl Whilby, Communications Director, humbly acknowledged, "Without the generous support of folks like Michele's Granola, we could not continue to build upon our food and land justice work." We are honored to have played a small part with our financial contribution!
Founded in Albany, New York in 2010, Soul Fire Farm is an Afro-indigenous centered community farm committed to uprooting racism and seeding sovereignty in the food system. Their food sovereignty programs reach over 10,000 people each year, including farmer training for Black and Brown growers, reparations and land return initiatives for northeast farmers, food justice workshops for urban youth, home gardens for city-dwellers living under food apartheid, doorstep harvest delivery for food insecure households, and systems and policy education for public decision-makers.
This organization has achieved so much success during such a trying year. Among many other achievements, in 2020 they implemented Afro-indigenous farming practices to regenerate 80 acres of mountainside land and delivered more than 1,000 boxes of food at no cost to survivors of food apartheid in the Capital Region through their "Solidarity Share" program.
Soul Fire Farm is excited to continue its' programming and offer its Braiding Seeds Alumni Fellowship, welcoming 20 alumni into the program which offers a stipend, 1:1 mentorship, land finding services, media promotion, business planning, university credit, and networking opportunities to support their farm and land stewardship projects.
Thank you for making this donation possible through your purchases of Michele's Granola! Read more about opportunities to support this amazing organization in their efforts to make healthy, nutritious food accessible through an equitable food system.
Written by special contributor Danielle DeLisle, Program Assistant, Give One for Good Food®