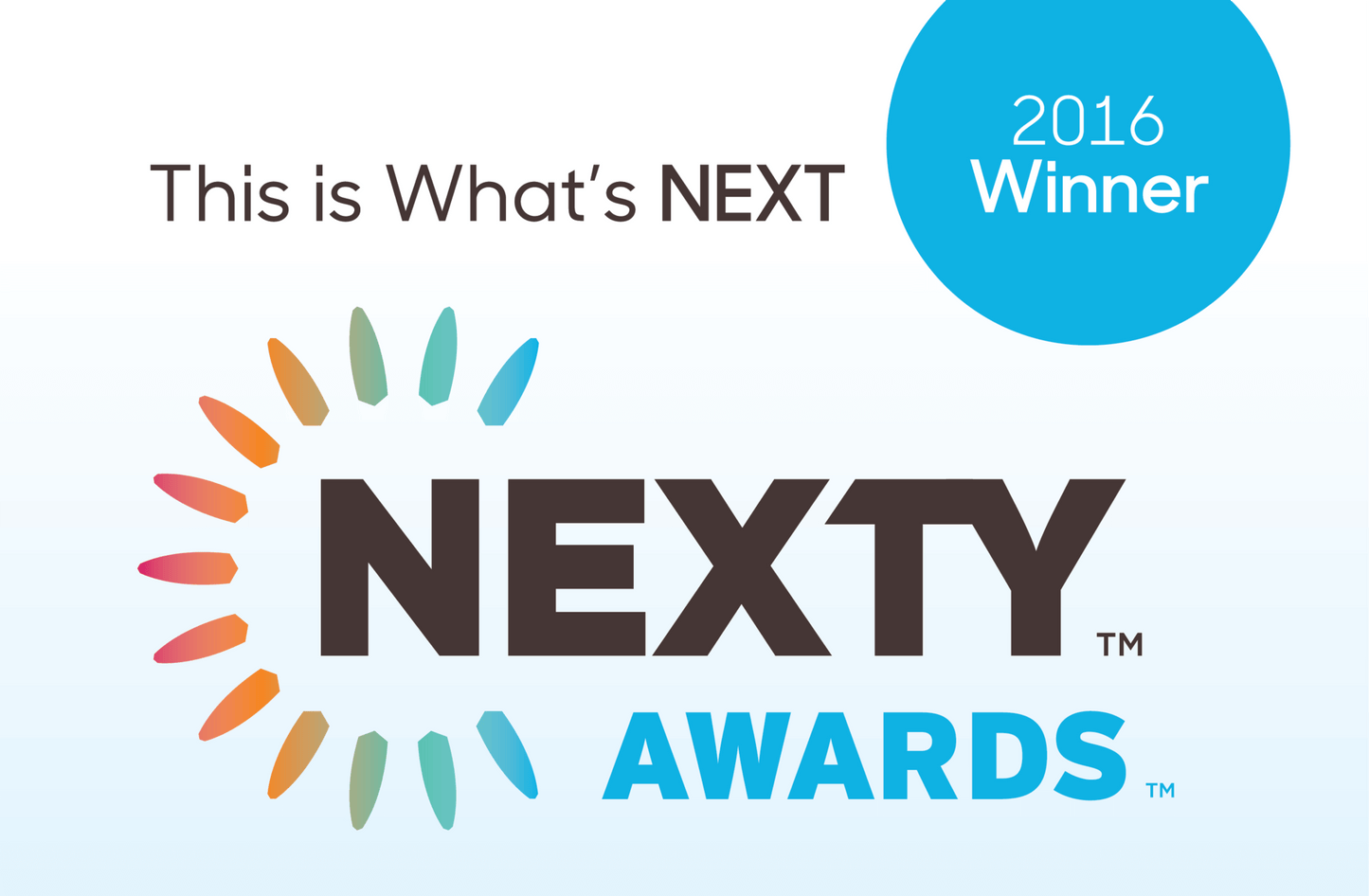 FOR IMMEDIATE RELEASE
Michele's Granola wins NEXTY in a record-breaking, award-winning year
NEXTY Award one of several industry honors won by Baltimore-based granola company in 2016
Timonium, Maryland. (October 7, 2016) – Michele's Granola, a Baltimore-based small batch granola company, is one of 20 winners of the New Hope Network 2016 Expo East NEXTY Awards for outstanding new products in the natural products industry. Michele's handmade, Ginger Hemp granola won for "Best New Packaged Food." Winners were announced and presented with their awards on September 23, 2016, at Natural Products Expo East in Baltimore, MD.
NEXTY Awards are given to products that display the utmost in innovation, integrity and inspiration and help forward the work of the natural products industry. The company's green production practices and Give One for Good Food® charitable giving program factored into judging criteria. "These 20 products represent the future of the natural products industry where sustainability and transparency are the norm," says Jessie Shafer, content director at New Hope Network and one of the NEXTY judges.
"It's so exciting that our company and granola was recognized as outstanding by industry experts in a growing and crowded category. Our Ginger Hemp granola is one of our most innovative, wholesome recipes and it's an honor to be selected as the best among so many other incredible packaged natural foods," said Michele Tsucalas, founder and owner of Michele's Granola.
Previously in 2016, Michele's Ginger Hemp granola won the Specialty Food Association's sofi™ Award in the category of "Best Breads, Muffins, Granola or Cereal." Michele's Granola has also been nominated for the Baltimore County Chamber's New Directions award, and company founder and owner Michele Tsucalas has been selected as a 2016 smartCEO Circle of Excellence Awards finalist.
In addition to Ginger Hemp granola, Michele's bakery produces Original, Pumpkin Spice, Cherry Chocolate and Cinnamon Raisin granola; a seasonally rotating flavor; and Michele's Toasted Muesli. A standard 12-ounce bag of Michele's Granola has a suggested retail price of $6.99 and can be purchased at more than 400 natural food retailers and food service facilities, and ordered online.
Michele's Granola Contact:
Lauren Shafer, Marketing Manager, 410-350-0051 x1002, lauren@michelesgranola.com
New Hope Network's PR Contact:
Carrie Kocik, Public Relations, 617-694-5971, ckocik@newhope.com
About Michele's Granola
Michele's Granola makes a variety of small batch granola from scratch and is prepared fresh daily using premium natural, organic and GMO-free ingredients. Since 2006, Michele's Granola has been dedicated to making healthy granola that tastes good. The company now produces 12,000 pounds of granola each week which is distributed to more than 400 natural foods retailers, grocery stores and food service facilities. Michele's is committed to improving nutrition and supporting local food entrepreneurship by donating 1% of all sales to non-profits with a food-based mission. The production facility is 100% wind-powered and certified by Green-e and 80% of the company's waste is either recycled or composted. More information at www.michelesgranola.com.