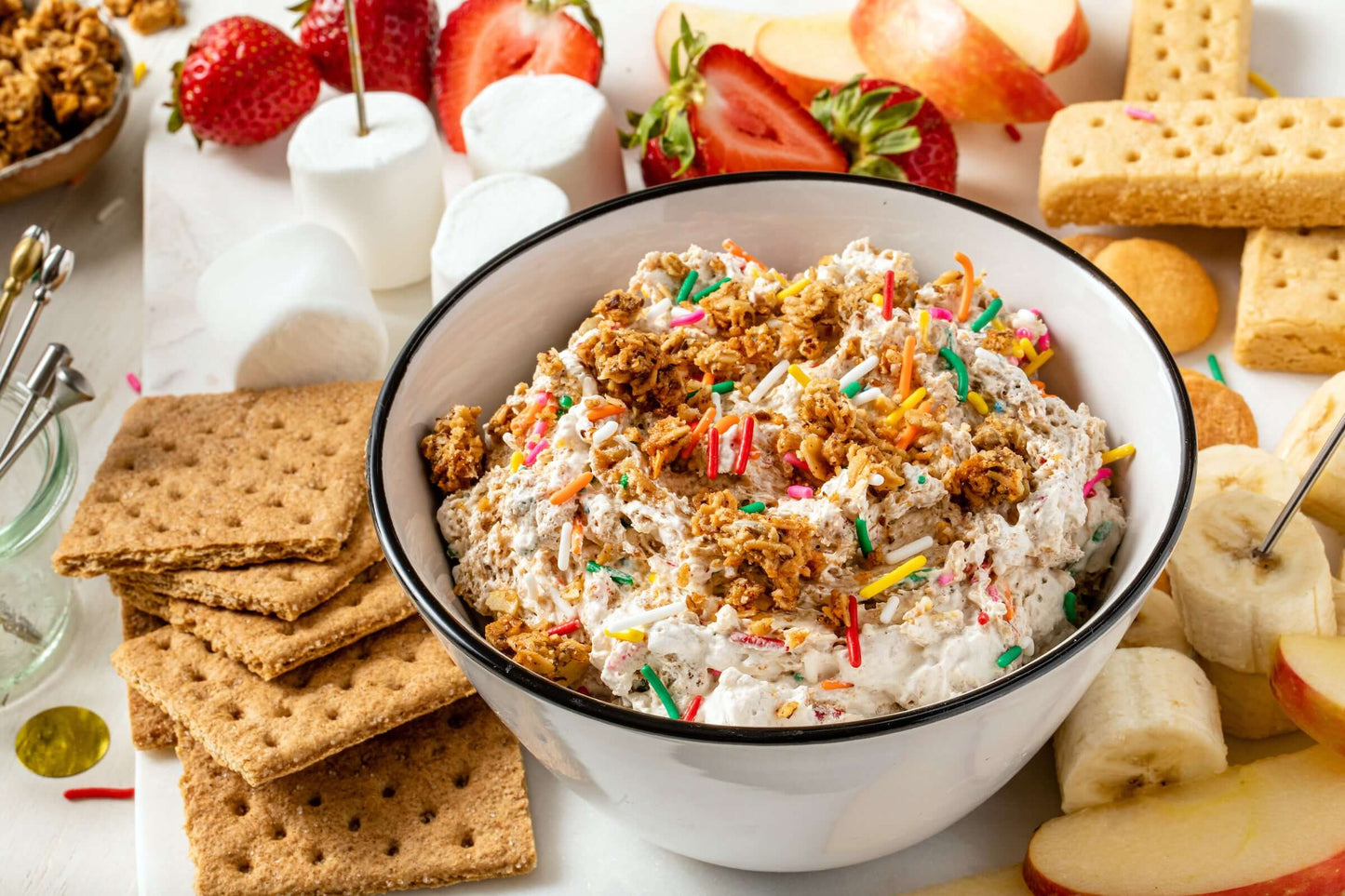 April is our birthday month, and we can't imagine a better way to celebrate than with this creamy, indulgent birthday cake dip, featuring our Almond Butter granola.
2 ¼ cups Michele's Almond Butter Granola, divided
½ cup brown sugar
½ cup, vanilla Greek yogurt (vegan options include Kite Hill Vanilla Unsweetened Almond Milk Greek-Style Yogurt)

1 tsp vanilla extract
¼ cup rainbow sprinkles, plus more for topping
8 oz frozen whipped topping, thawed* (vegan options include So Delicious Dairy Free CocoWhip)

Add 2 cups of almond butter granola to a food processor. Pulse until you have fine crumbs. Add to a large bowl.

To the same bowl, add brown sugar, Greek yogurt, and vanilla extract.

Fold in whipped topping and sprinkles, carefully folding & trying to keep light and airy.

Top with reserved ¼ cup of granola & more sprinkles.

Serve and dip with apple slices, pretzels, graham crackers, banana slices, marshmallows, shortbread cookies, vanilla wafer cookies, strawberries, etc.
*Kitchen Tip: To make homemade whipped topping, combine 1 ¼ cups cold heavy whipping cream, ½ cup powdered sugar, and 1 tsp vanilla extract in a large mixer bowl fitted with a whip attachment. Whip on high speed until stiff whips form.