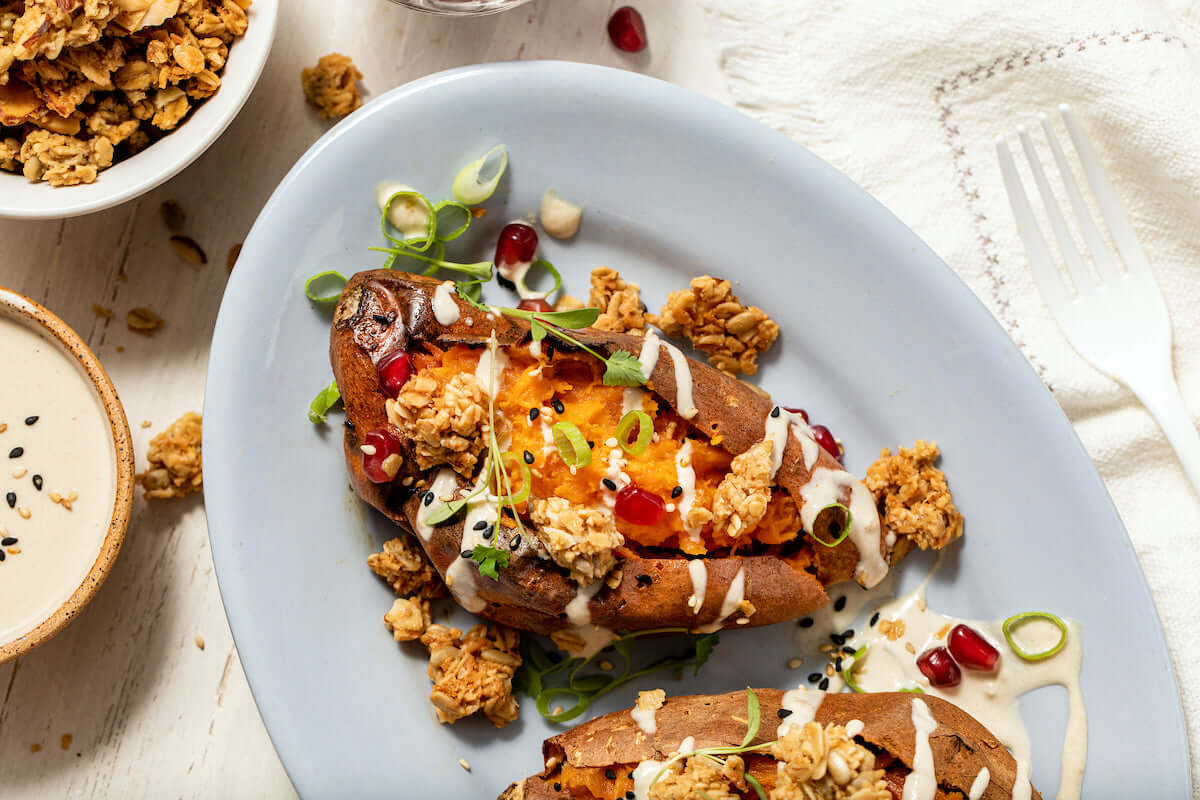 Simple ingredients come together deliciously, both in our granola and in this tasty fall dish, which makes a filling lunch or decadent side. We love the contrast of our crispy granola with the silky texture of Soom brand tahini!
Serves 3-4
3 medium sweet potatoes, scrubbed and cleaned
¼ cup SoomⓇ Tahini
1 Tbsp rice vinegar
2 Tbsp miso paste
2 Tbsp water
½ cup Michele's Original (or choose your favorite variety)
¼ cup pomegranate seeds
2 Tbsp chopped cilantro
2 scallions sliced thinly
1 tsp toasted white & black sesame seeds
Salt and pepper to taste
1. Preheat the oven to 425. On a baking sheet, prick sweet potatoes all over with a fork.
2. Bake sweet potatoes for 45-50 min, or until tender.
3. Let cool for 5-10 min. Split tops open with a knife. Set aside.
4. In a small bowl combine Tahini, rice vinegar, miso paste and water.
5. Drizzle sweet potatoes with miso tahini dressing.
6. Top with Michele's Original Granola and assorted toppings of your choice: Pomegranate seeds, cilantro, scallions, and sesame seeds.