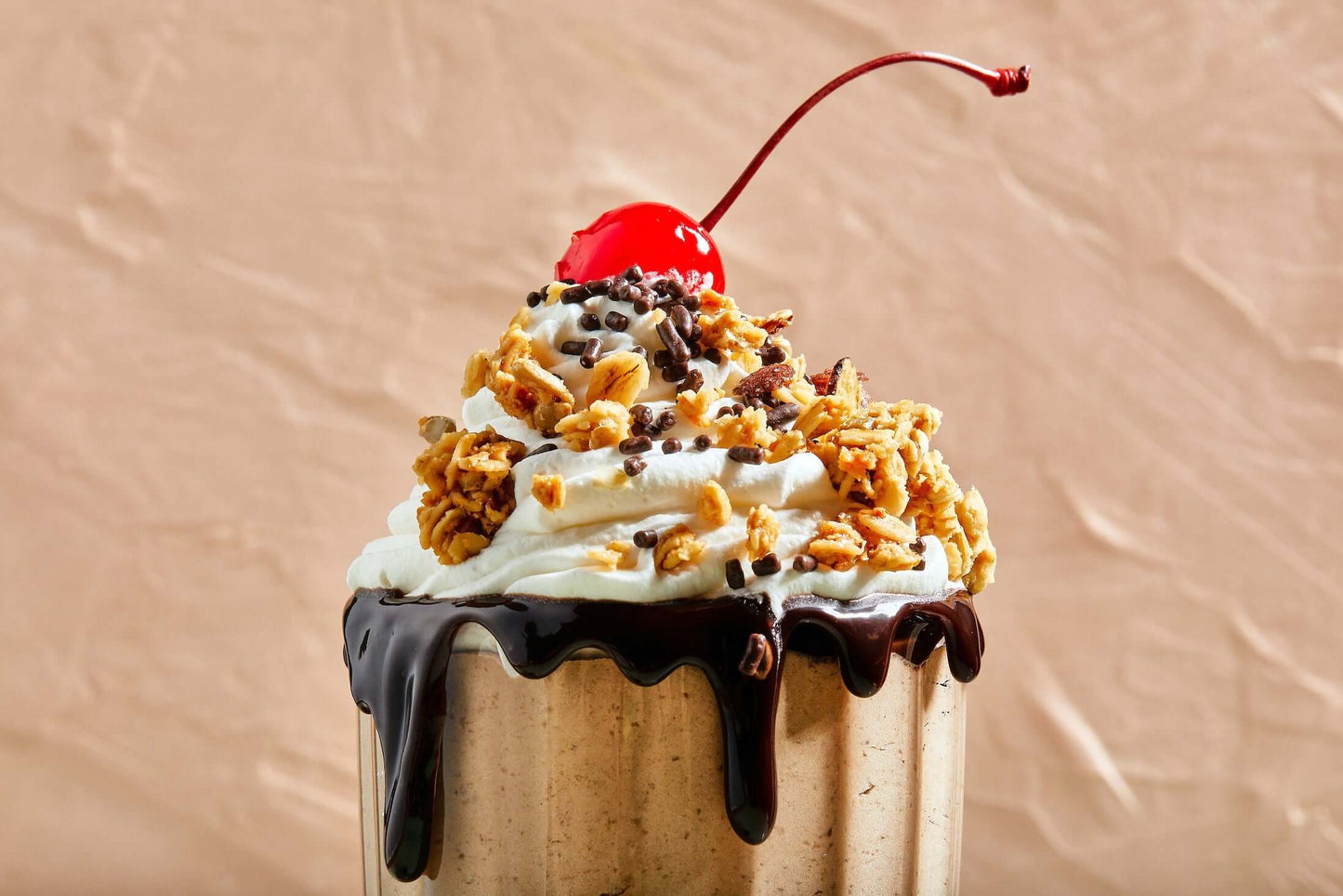 We upped the oaty ante and truly transformed the goodness of whole grain oats into a special treat by blending our Original Granola with Unsweetened Oat Milk from our friends at Elmhurst. Enjoy sipping and sharing this chocolatey shake!  
Makes 4 servings
1 cup Elmhurst Unsweetened Oat Milk
1/4 cup Michele's Original Granola, plus additional for topping
3 cups vanilla non-dairy ice cream
¾ cup chocolate syrup (we used Santa Cruz Organic)
3 cups ice cubes
Whipped cream, sprinkles, other toppings if desired
In a blender, combine all ingredients. Blend on high for 30 seconds or until the milkshake is smooth.

Garnish with more granola, chocolate sauce and whipped cream if desired!