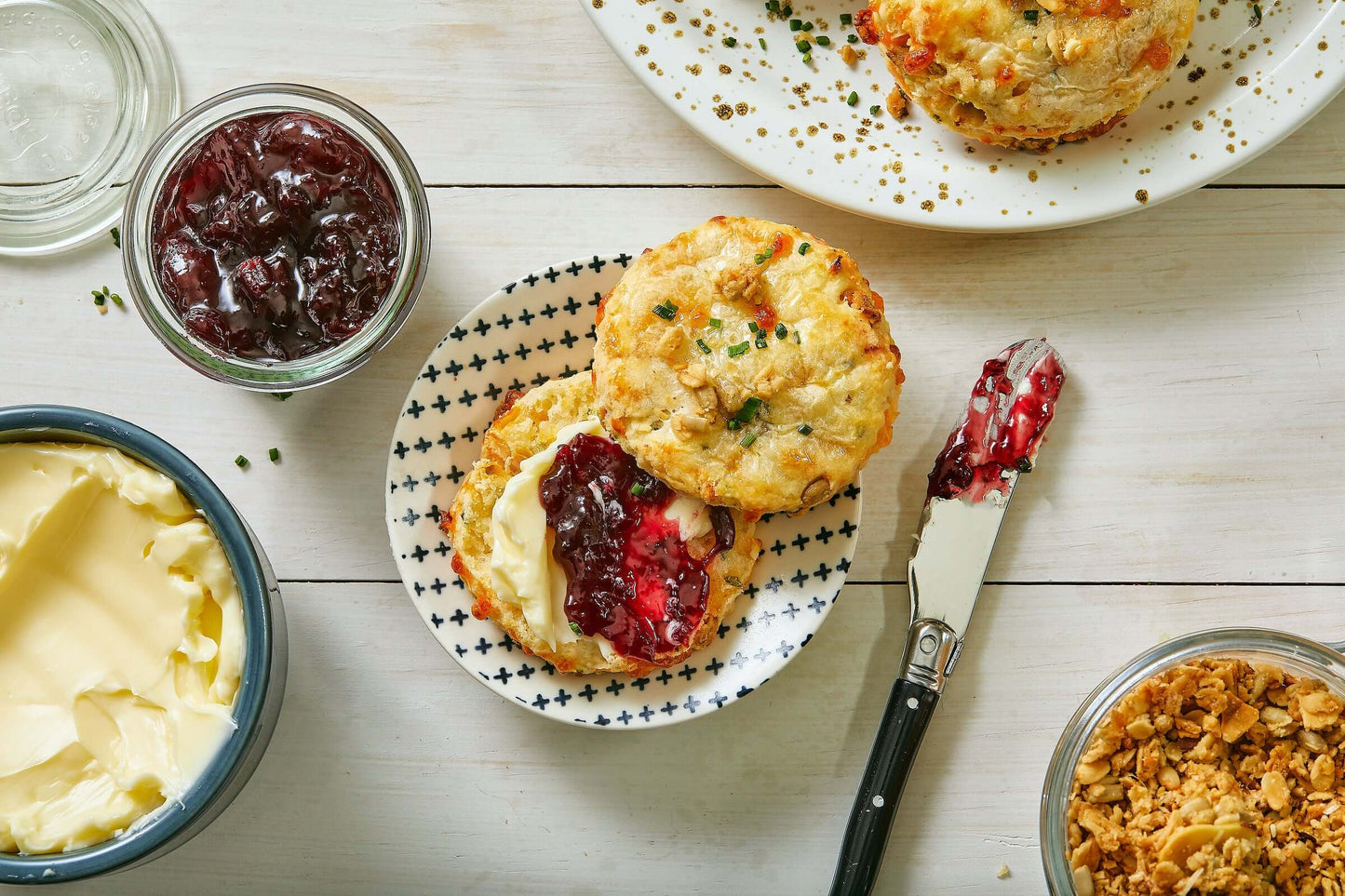 Close your eyes and think about everything you love about warm cheddar biscuits: The flaky layers, the buttery soft dough, and the sharp, cheesy bite. Now add our lightly sweet, almond-filled Original Granola to the recipe, and you've got something really special.
Makes 6 Biscuits
2 cups flour
1 tbsp baking powder
1 tsp garlic powder
½ tsp salt
¼ tsp black pepper
1 stick (½ cup) unsalted butter, cold
¾ cup buttermilk, plus more for brushing
1 ½ cups sharp cheddar cheese
1 cup Michele's Original Granola
¼ cup finely chopped chives
Preheat the oven to 425F.
In a large bowl combine and whisk all dry ingredients together.
Using the large holes of a box grater, grate butter into dry ingredients.
Then using your fingers, work the butter into the flour mixture until it resembles small pebbles.
Add buttermilk, granola, cheese, and chives. Using a rubber spatula, stir together until just mixed.
Lightly flour a work surface and spill dough out, kneading and gathering just until cohesive.
Roll out dough until it's about ¾ inch thick. Using a biscuit cutter or sharp knife, shape biscuits and place on a parchment paper lined baking sheet.
Brush the tops with buttermilk. Bake 8-10 min or until the tops are golden brown. Serve warm with your favorite savory or sweet biscuit toppings.