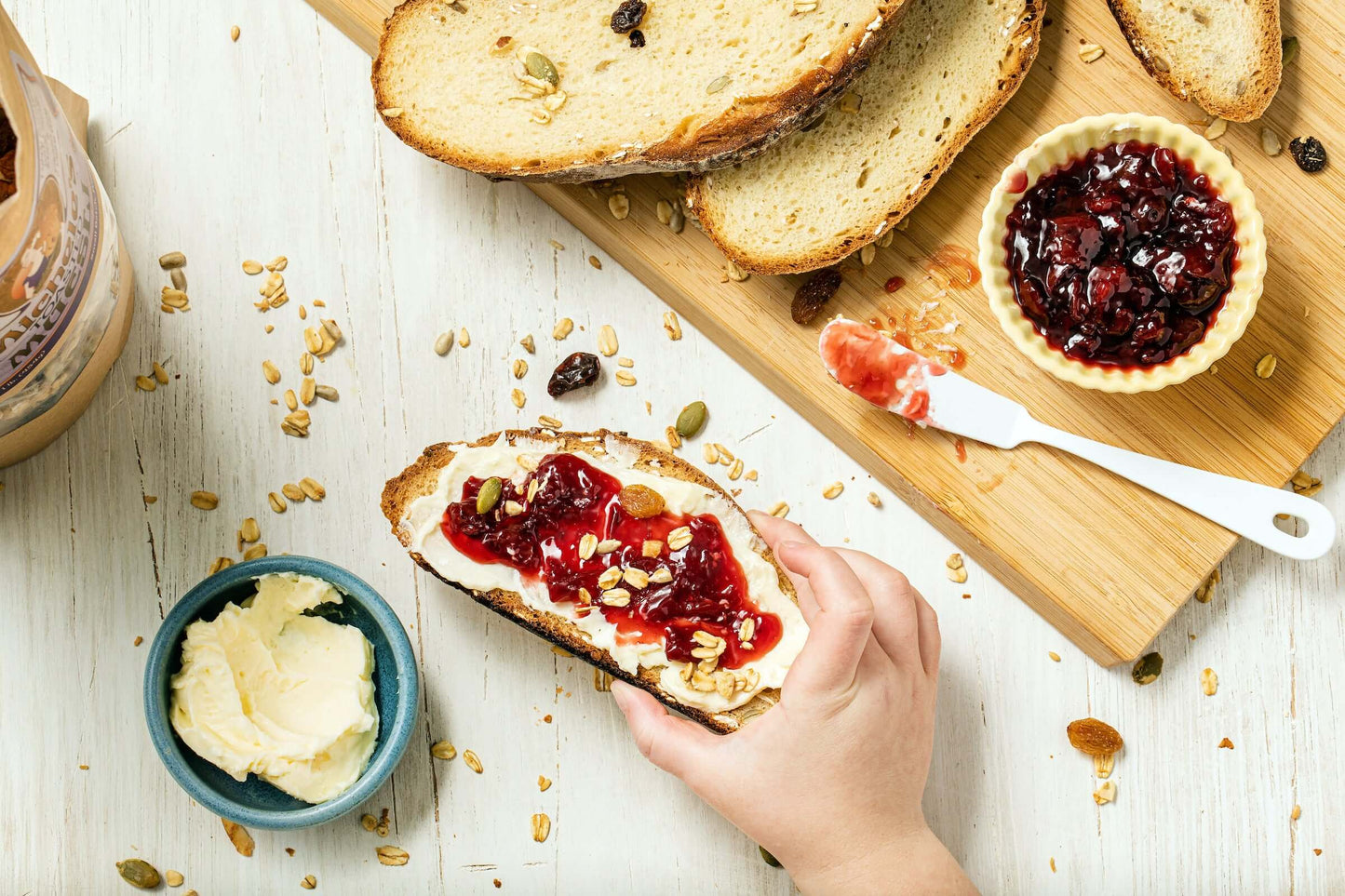 Is there anything more comforting than a loaf of homemade bread? The all-natural oats, nuts, seeds and raisins in our Toasted Muesli add wonderful texture and wholesome flavor to this toothsome loaf of bread. You'll want to have the help of a stand mixer to bring this dough together.
Makes 1 loaf
1 ½ cups warm water (115 degrees)
2 ¼ tsp active dry yeast
1 tsp sugar
¼ cup honey (or agave maple syrup if you're baking for strict vegans)
2 tsp salt
3 ¾ cups all purpose flour
1 ½ cups Michele's Toasted Muesli (now back in stock in BULK!)
In a small bowl, whisk together warm water, yeast and sugar. Let sit for about 5 min until the yeast has dissolved.
Using a stand mixer, combine honey, salt, flour and yeast mixture.
Mix on medium speed for about 1 minute. Dough will be sticky.
Lightly grease a large bowl with non-stick spray and add dough. Cover with a towel and let rise at room temperature for 2 hours.
Knead in Toasted Muesli with hands.
Place dough in a greased cast iron skillet or parchment lined baking sheet and sprinkle with a light dusting of flour to keep the dough moist. Let rest for 1 hour at room temperature.
Cut ½ inch deep slits on top of bread. Bake at 450 for 25 minutes. Cover with foil and bake for an additional 20 minutes.