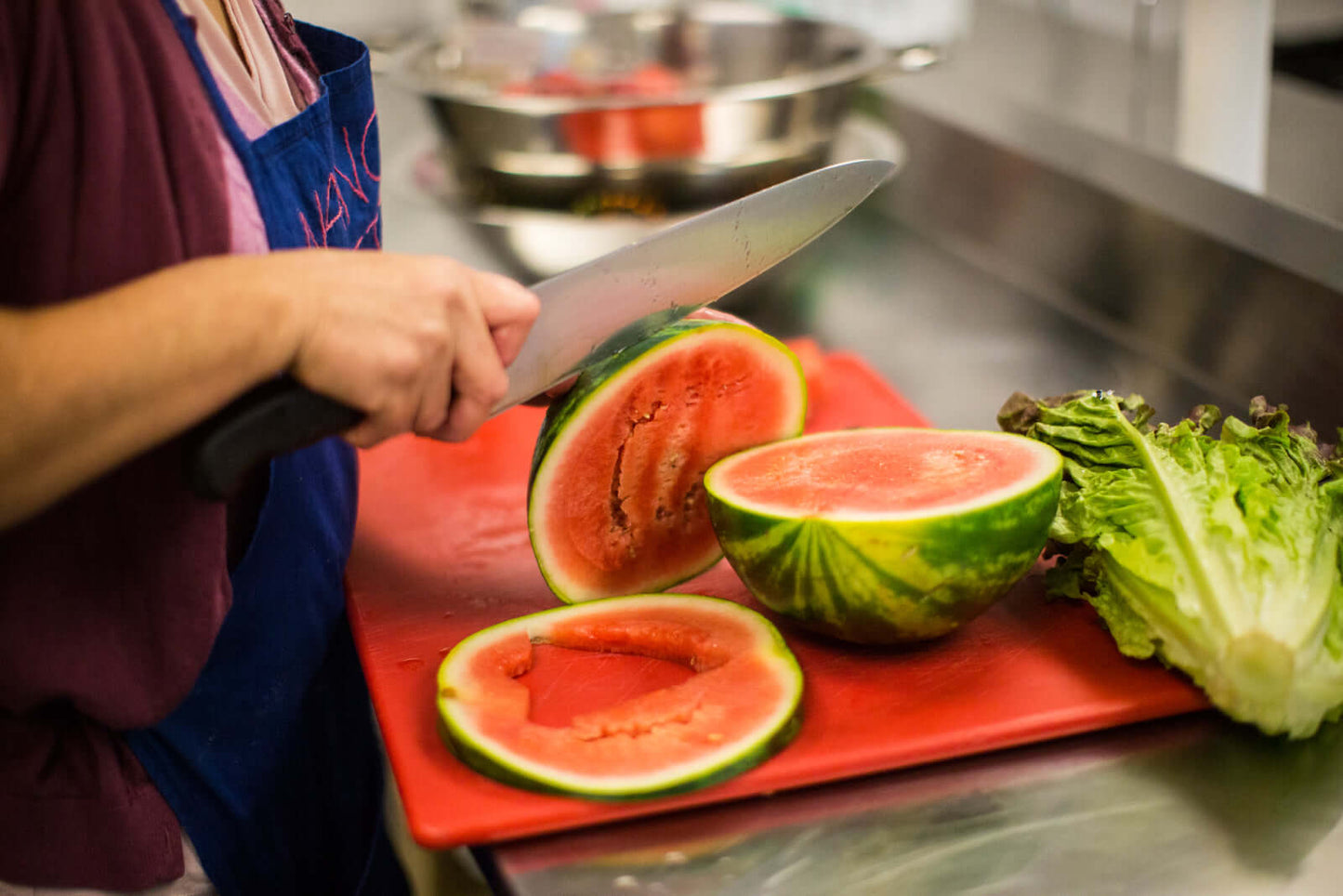 Introducing the Crossroads Community Food Network
The Crossroads Community Food Network (CCFN) was established in Langley Park, Maryland, in 2007 to improve healthy food access and economic opportunities in agriculture and food production for the Crossroads community's primarily low-income Latin, African and Asian immigrant residents. From the beginning, the organization has been focused on providing support for minorities and immigrants to start or grow local food businesses, including the opportunity to sell their fresh, healthy goods at the organization's newly established weekly Crossroads Farmers Market. The market intentionally recruited BIPOC producers and featured a culturally diverse array of foods to cater to the local demographic, such as a variety of green leafy vegetables, sweet and hot peppers, and traditionally prepared pupusas and empanadas.
Give One for Good Food x CCFN
Michele's Granola has been providing funding to CCFN though our 1% program for many years (read more about the origins of our partnership in a 2021 blog post here), and I was delighted to award them a $12,500 grant through our first annual Give One Grant Program to help the organization continue to expand their programming in 2022. Though we've formalized a portion of our annual giving into a grant fund in order to strengthen our commitment to the non-profit organizations we support, our intention is to keep the application and funding process simple and straightforward. CCFN's Executive Director, Lauren Goldberg, recently commented about our approach, saying "It truly makes a difference for organizations because you're showing that you trust the nonprofit employees to do our jobs, and that onerous, over-burdensome application and reporting requirements are not actually necessary in philanthropy."
CCFN Programs Making an Impact
With less time spent raising money, CCFN can spend more time on expanding its contributions to the community! One of CCFN's main areas of work includes operating the weekly Crossroads Farmers Market, now in its 16th season, and the "Fresh Checks" matching program to double federal nutrition benefits, such as SNAP, to effectively double these benefits for low-income market shoppers and lower barriers to eating healthy food related to cost. Continuing with the organization's founding purpose, in its last full market season, over half of the market vendors were women-owned, over half were immigrant-owned, and 82% were BIPOC-owned small businesses. The market had over 1,200 daily shoppers purchasing produce grown within 60 miles of the market, and the Fresh Check weekly match for shoppers more than doubled from $20/week to $50.
As part of their community outreach, CCFN's Healthy Eating Program provides cooking classes and garden activities to area residents, including children's programs and plant and seed kit distribution at the market. Finally, the Microenterprise Training Program and TPSS Community Kitchen continues to provide support to local food entrepreneurs via informational events, commercial food production space and technical assistance. In 2021, the program's 6 food businesses provided nearly 20 jobs producing over 100 different food items and generated over $180,000 in annual revenues.
Get Involved
With their 2022 Give One Grant, CCFN will ramp up its support for local food entrepreneurs by offering more kitchen use and technical assistance hours, onboard 3 new businesses to the Community Kitchen, and increase overall program participant revenues and total number of jobs by 20%. I am excited to share their progress early next year! Meanwhile, to learn more about CCFN's micro-enterprise development program, including information about how budding food entrepreneurs can apply, please visit their website here. You also can participate directly in the expansion of the Fresh Checks program to help reduce food insecurity by making a donation here.
Michele Tsucalas, Founder and Owner of Michele's Granola
Photo of Nancia's Antojitos courtesy The Crossroads Community Food Network.