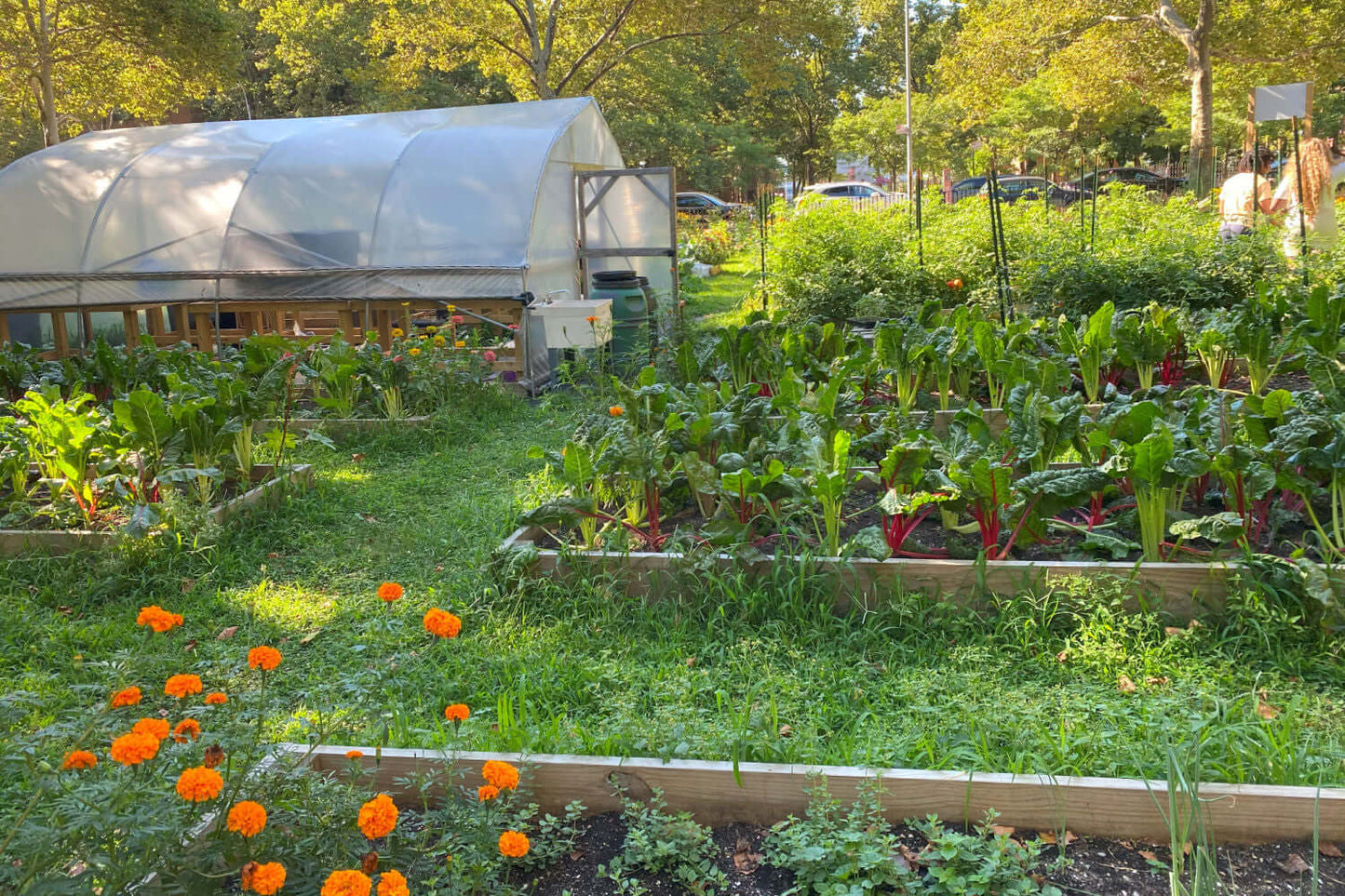 Introducing United Community Centers
We first joined forces with Whole Foods' Whole Cities Foundation back in 2021 to help us expand the reach of our Give One for Good Food charitable giving and grants program beyond our home region of the mid-Atlantic, and into communities across the country where our customers live and work.
As part of our ongoing partnership with Whole Cities, Michele's Granola made a commitment to fund one of their 2022 Community First Grants, which would be given to a community-based organization working to improve food access. After all applications were reviewed by the Foundation last fall, we chose the United Community Centers (UCC) of Brooklyn, New York, to receive our $8,000 gift.
We were drawn to support the work of UCC based on the location, longevity, and breadth of their work in social justice and food access, which includes a community center established over 60 years ago, 2 urban farms, a network of over 60 community gardens, and 3 farmers markets including the largest youth-run farmers market in the country.
The East New York Farms! Project
Through their East New York Farms! Project (ENYF!), UCC works with dozens of youth each year in an intensive agricultural and environmental internship and supports over 300 adult gardeners in the neighborhood. ENYF! expands the local food supply by helping gardeners improve production capacity and ensures that this food is accessible and affordable by selling locally at their two youth-run weekly farmers' markets and working with federal food assistance programs like SNAP and the Farmer's Market Nutrition Program.
ENYF! operates the Pink House Community Farm in an East New York housing project, and the UCC Youth Farm, which is where youth interns receive urban agriculture and compost training, cook together in the outdoor kitchen, and work alongside community members to grow and market produce. Additionally, Community Educators provide healthy cooking demonstrations and nutrition information to more than 1000 people at their community centers, farms, and farmers' markets.
Community Impact
Some of UCC's recent notable achievements with BIG health and environmental impacts include:
2,179 lbs of fresh produce grown on the UCC Youth Farms
7,400 lbs of organic waste collected and composted
63 cubic yards of clean soil redistributed from landfills
Over 700 people reached with healthy cooking demonstrations and nutrition education
Hundreds of pounds of Cover Crop and Soil, and hundreds of feet of Black Plastic, Trellising and Row Cover distributed to support community gardeners
In addition to the Community First Grant, UCC also was awarded a 2023 Give One for Good Food grant from Michele's Granola. This additional funding will be used to provide supplies and staffing for the UCC Youth Farm and farmers market throughout the 2023 season.
We are proud to continue to support the work of UCC and ENYF through your purchase of Michele's Granola! Please visit their website for more information about their history and programs.
Photo credit: United Community Centers