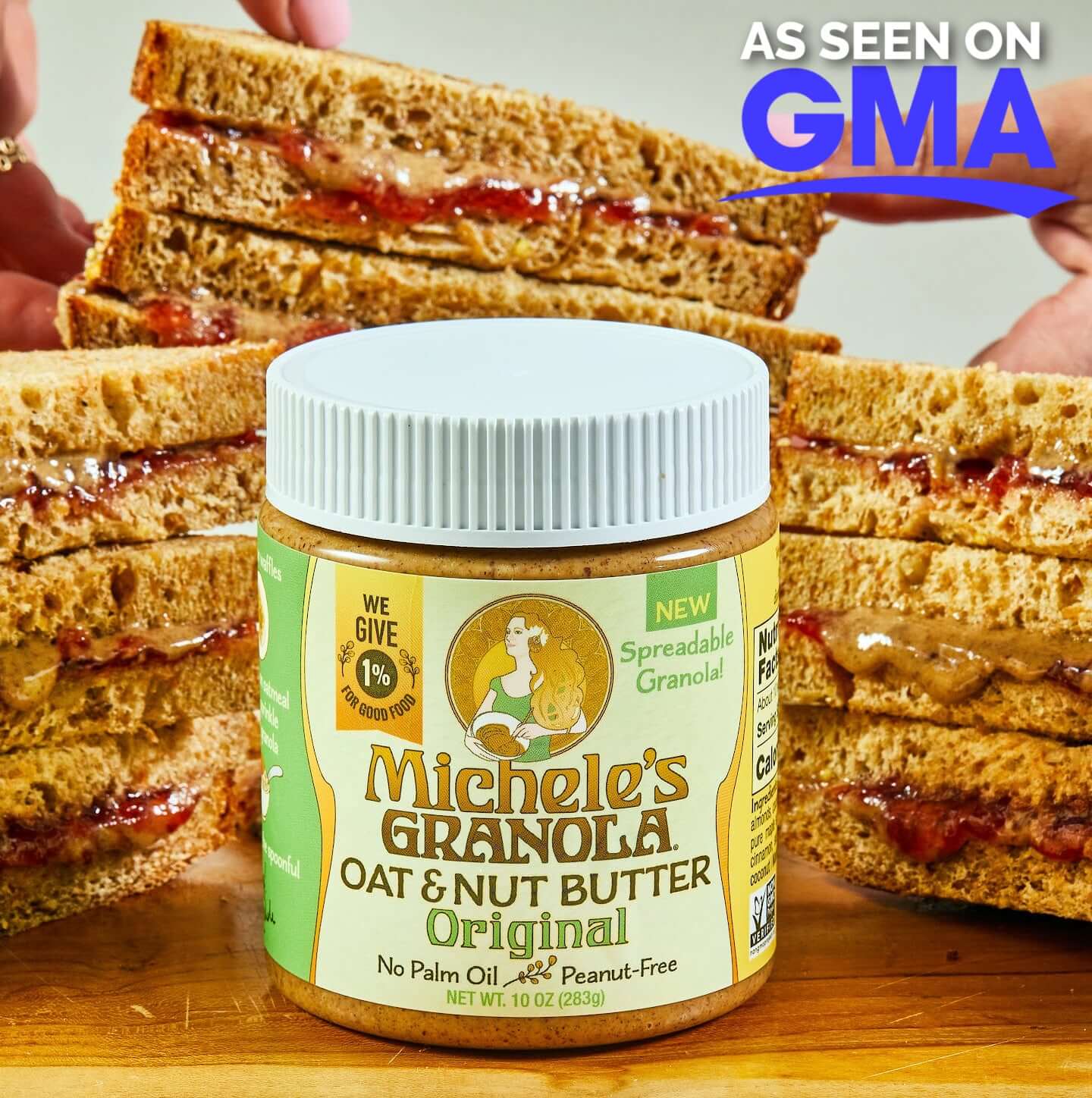 Considering granola was invented in the early 1860s, when Michele's Granola is deemed "On Trend," we must be doing something truly innOATvative!
On Trend
On August 3rd, Chef George Duran featured our Oat & Nut Butter on the On Trend Food Forecast on Good Morning America, as he broke down a few top trends making waves in food. Click here to view the segment in full. 
This honor comes shortly after the Specialty Food Association gave a nod to our Oat & Nut butter by featuring it in the "Hot Trends" case at the Summer '23 Fancy Food Show.
Have you tried our tasty, toasty upgrade to standard nut butter yet? Our granola-inspired spread is free from peanuts and palm oil, but more importantly, it's packed with the goodness of organic oats, coconut, premium nuts and a touch of sweetness. It really tastes like granola! 
Where to Find It
If you haven't tried our Oat & Nut Butter yet, we invite you to give it a try and share your feedback! Find it here on our website, on Amazon, and arriving in stores now, including Giant and Giant Martins, with more coming soon. To search for it at a store near you, visit our Store Locator, select our Oat & Nut Butter (either by scrolling or by typing in the "filter" bar, then checking the box next to the product), then enter your city and zip, and search.
We also invite you to read more about why separation in our Oat & Nut Butter is a good thing!