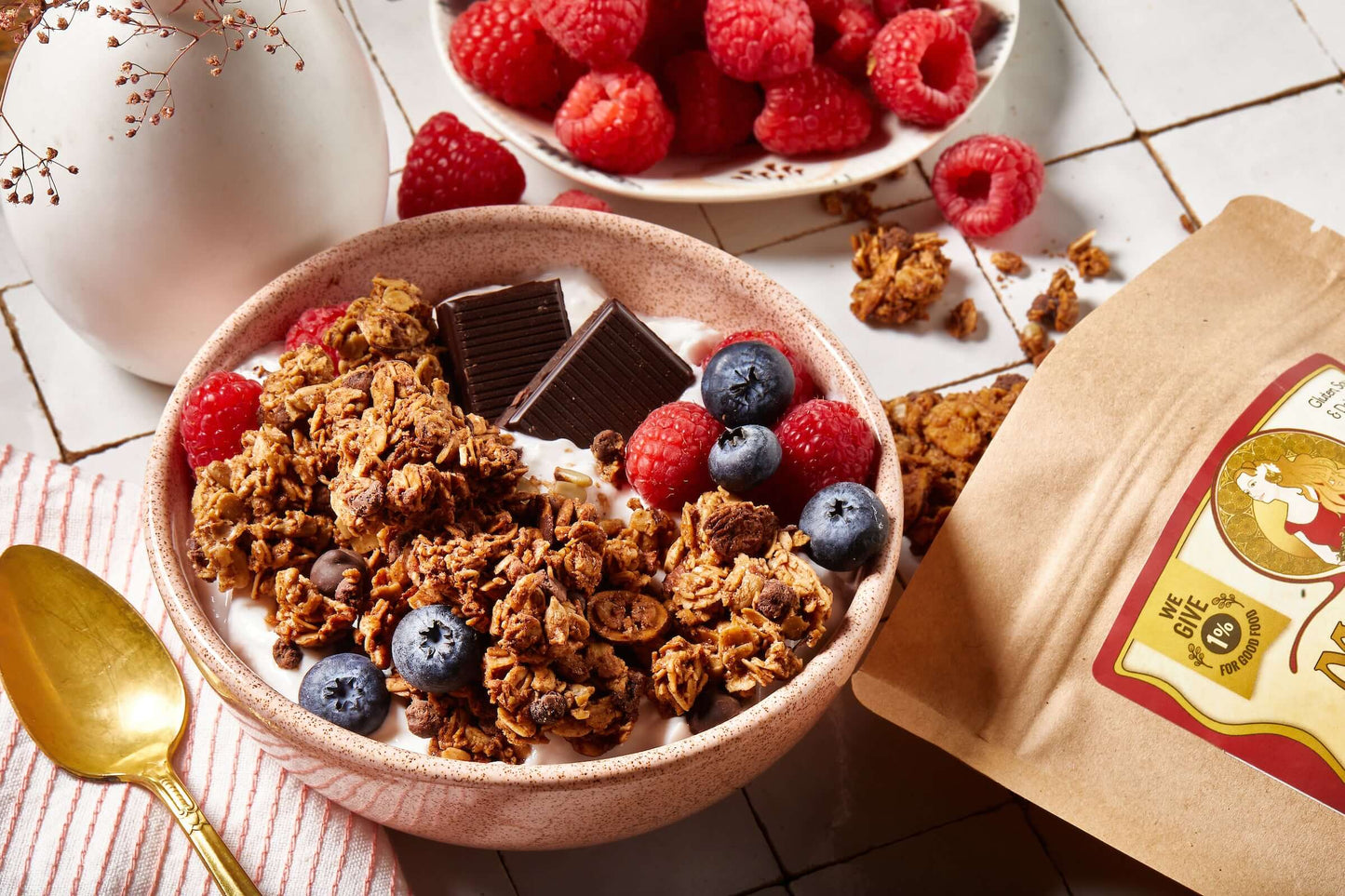 There are so many ways to enjoy chocolate that don't include a huge wallop of sugar--including in our granola--but what is a "healthy" amount of sugar? We include just one-and-a-quarter teaspoons (5 grams) of added sugar per serving of our Cherry Chocolate Granola, and our Cocoa Chocolate Chip Granola has just one teaspoon (4 grams) added sugar per serving.
---
Tags:

Apple, Cherry, Chocolate, Contest, granola, Hemp, Made in Maryland, Maryland, New Products, non-GMO, organic, Plant-based, recipe, Small Business, vegan, woman-owned
Creating granola with delicious, wholesome ingredients, craveable flavor combinations and crispy texture is what we do best. Our Limited Edition series gives our team the opportunity to flex their creativity and play with ingredients and flavors that aren't part of our usual mix, and the results have been supremely delicious! We asked our staff, from the warehouse team to kitchen managers, and bakers to packaging associates, to share their ideas for the next great Limited Edition variety, and they did not disappoint.  Now we need your help to choose which one we should bake. Here's how this will work: -...