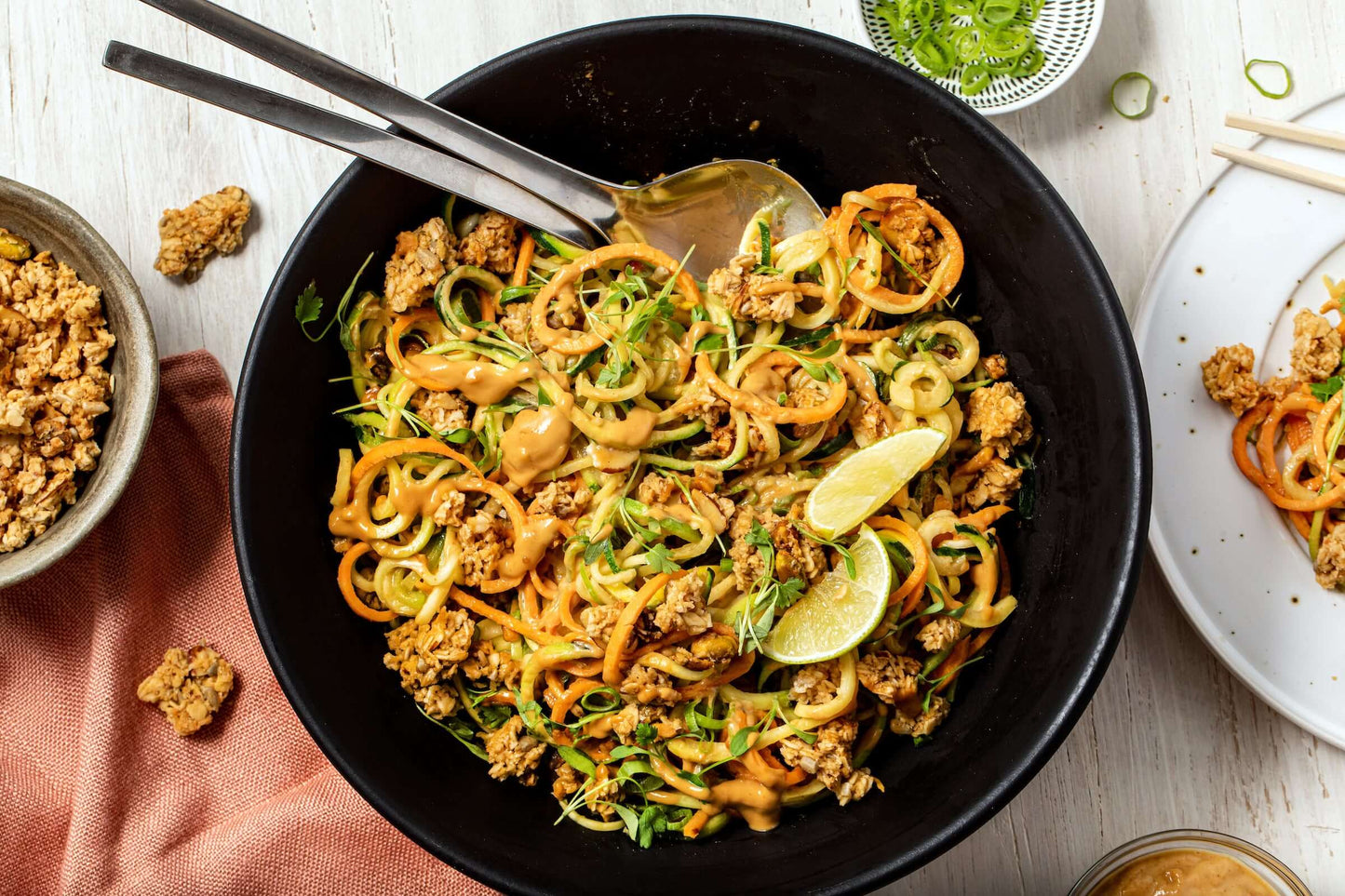 The tangy crunch of our Lemon Pistachio granola is the perfect foil to nutty, spicy sauce and tender zucchini noodles. You'll need a simple vegetable spiralizer to make this flavorful dish.
Serves 4-6
Peanut Sauce
2 tbsp Rice vinegar
2 tbsp Tamari Sauce
2 tsp sesame oil
2 tsp, lime juice
1 tsp, Sriracha (only if you want some spice!)
⅓ cup Crunchy Peanut Butter
2 tsp, grapeseed oil (or any neutral oil)
1 tsp ginger, grated
3 cloves Garlic, minced
1 zucchini, spiralized
1 yellow squash, spiralized
1 carrot, spiralized
2 scallions, chopped
¼ cup, chopped cilantro
¾ cup Michele's Lemon Pistachio Granola
Mix all peanut sauce ingredients in a small bowl. Set aside.

In a large sauté pan, over medium-high heat, add garlic and ginger. Once it starts to sizzle, quickly add zucchini, yellow squash, and carrot. Using tongs, sauté over medium-high heat for 30 seconds.

Add peanut sauce. Mix thoroughly.

Garnish with Lemon Pistachio Granola & cilantro.
Kitchen tip: Swap out any of these veggies and use your favorites! Sweet potato, eggplant, or even butternut squash are great swaps.