More About Lemon Pistachio
Lemon Pistachio is a sunny mix of almonds, pistachios and sweet and tangy lemon juice.

We debuted this uniquely tangy flavor in our farmers market bulk bins in Baltimore many years ago, then packaged it as our spring seasonal in a bright and sunny bag, but now we bake it year-round so you can enjoy these golden pistachio-studded granola chunks in every season!
Featured Ingredients
Organic gluten-free oats
Organic lemon juice
Shelled pistachios
Natural sliced almonds
Organic brown sugar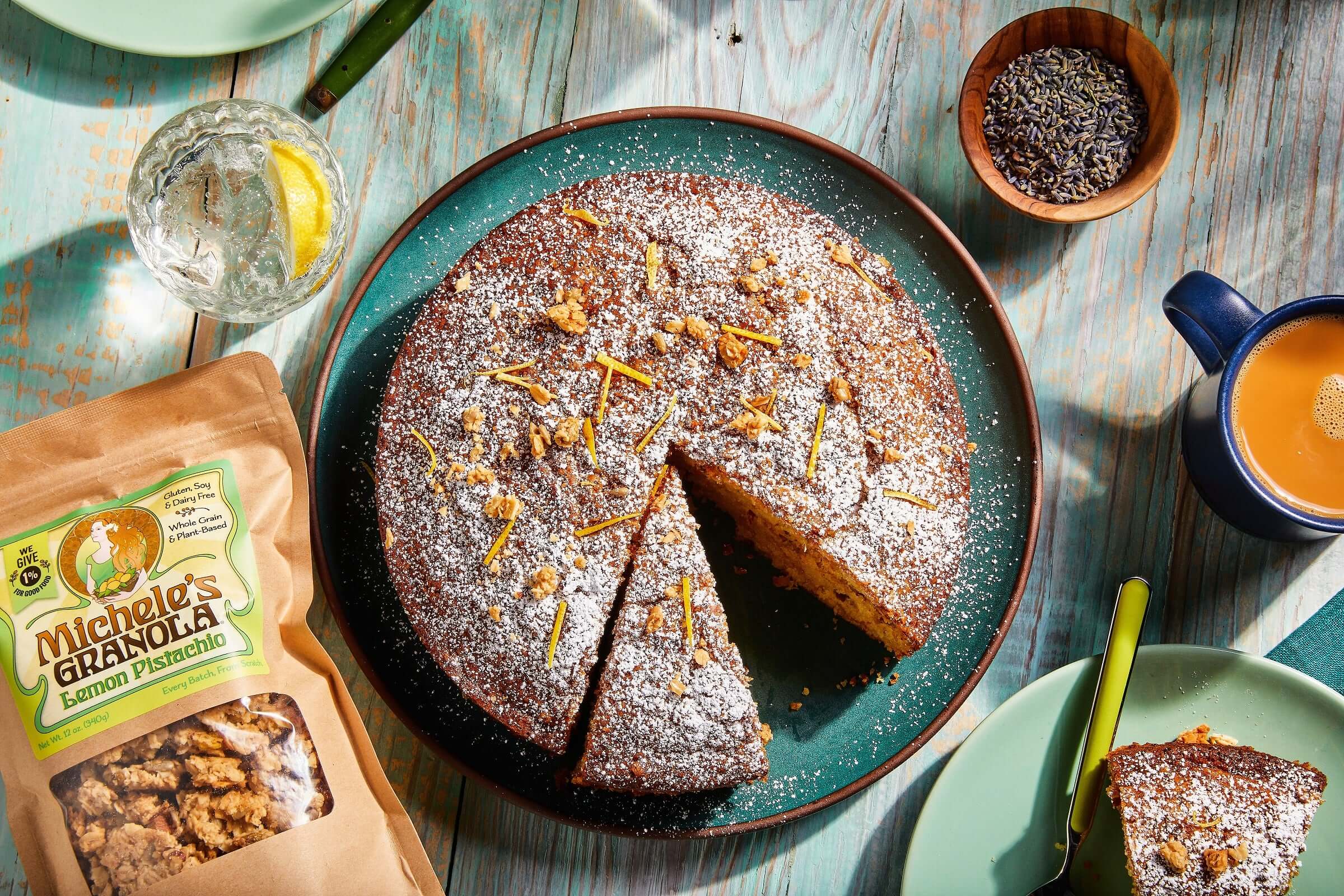 This wonderfully citrusy cake is a scrumptious treat to celebrate a special occasion, or to lift your spirits with sunshiny flavor! Our Lemon Pistachio Granola is the secret ingredient in this dessert, adding nutty flavor and tasty texture.
View Details
The tangy crunch of our Lemon Pistachio granola is the perfect foil to nutty, spicy sauce and tender zucchini noodles. You'll need a simple vegetable spiralizer to make this flavorful dish.
View Details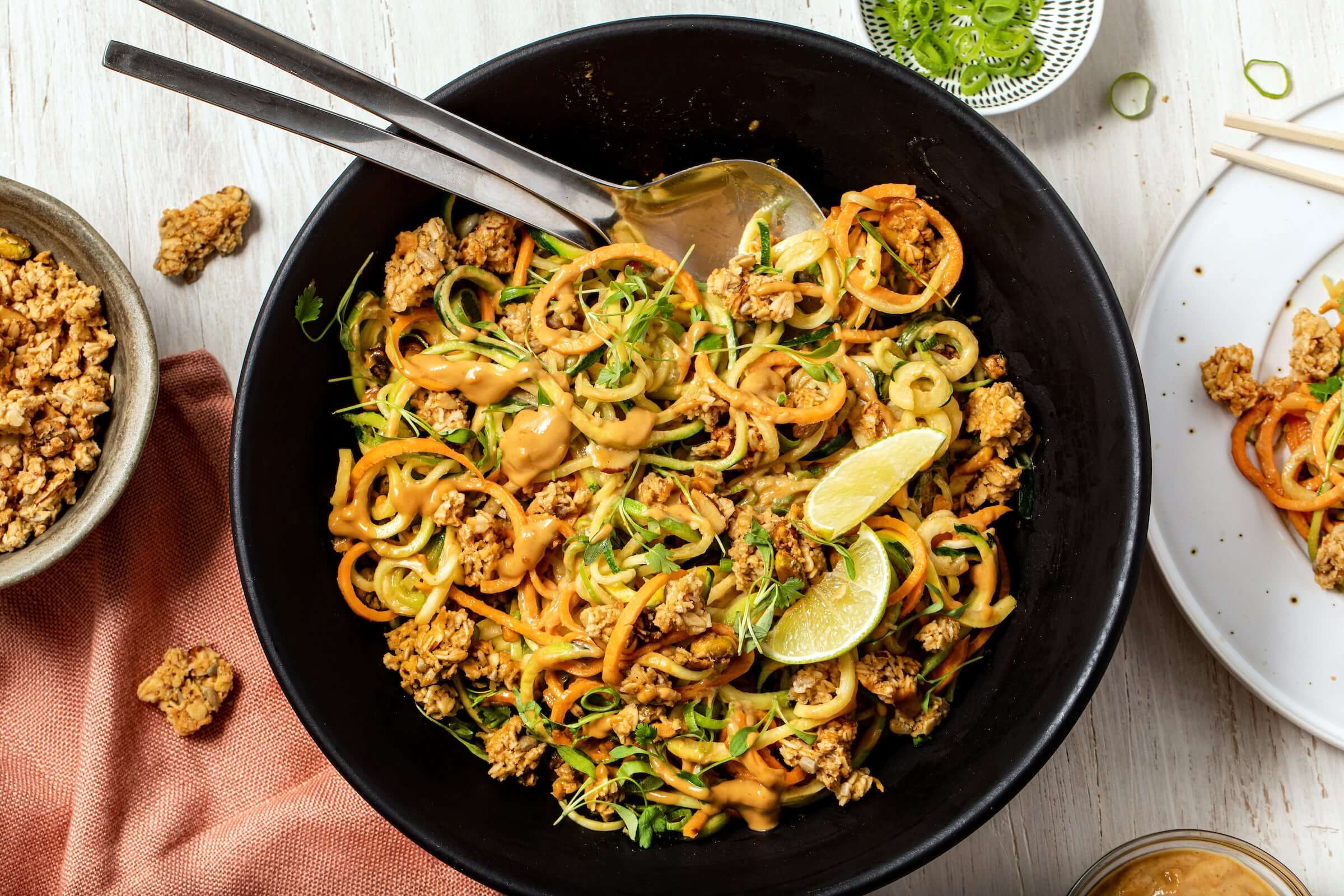 Lemon pistachio
My favorite, I just love the combination between lemon and pistachio. Really special.
Thanks so much for sharing! We're looking forward to baking another batch of this special blend for you. :)
Long time favorite
I first tried lemon pistachio and it remains my favorite
Our Lemon Pistachio Granola is really something special! Thanks so much for sharing, John! :)
Sunshine in a bag
Very tasty granola. I was surprised of how well the lemon stands out, and the pistachios give this granola a nice savory flavor + crunch texture. I made a bowl with Cocojune vanilla unsweetened yogurt, jumbo blueberries, lemon pistachio granola, and a spoonful of Oat & Nut butter. So good!
That sounds spectacular, Dan! Thanks so much for sharing how you're enjoying our Lemon Pistachio Granola-- and Oat & Nut Butter!
Summertime
We love the refreshing taste of the Lemon Pistachio flavor, and it's officially summertime when we get our 5 lb bag for breakfast and snacking!!
Thanks Michele and team!!
Lemon Pistachio really is a taste of sunshine, isn't it? Enjoy, Gerri!