More About Salted Maple Pecan
In this sweet and salty blend, we elevate traditional granola ingredients like oats, pumpkin seeds & pecan halves to a new level of scrumptious with specially sourced real Vermont maple syrup and Mediterranean sea salt. Baked to golden crispy perfection, we hope you enjoy our Salted Maple Pecan Granola as much as we loved making it for you.
Featured Ingredients
Organic gluten-free oats
Real Vermont maple syrup
Mediterranean sea salt
Natural pecan pieces
Organic brown sugar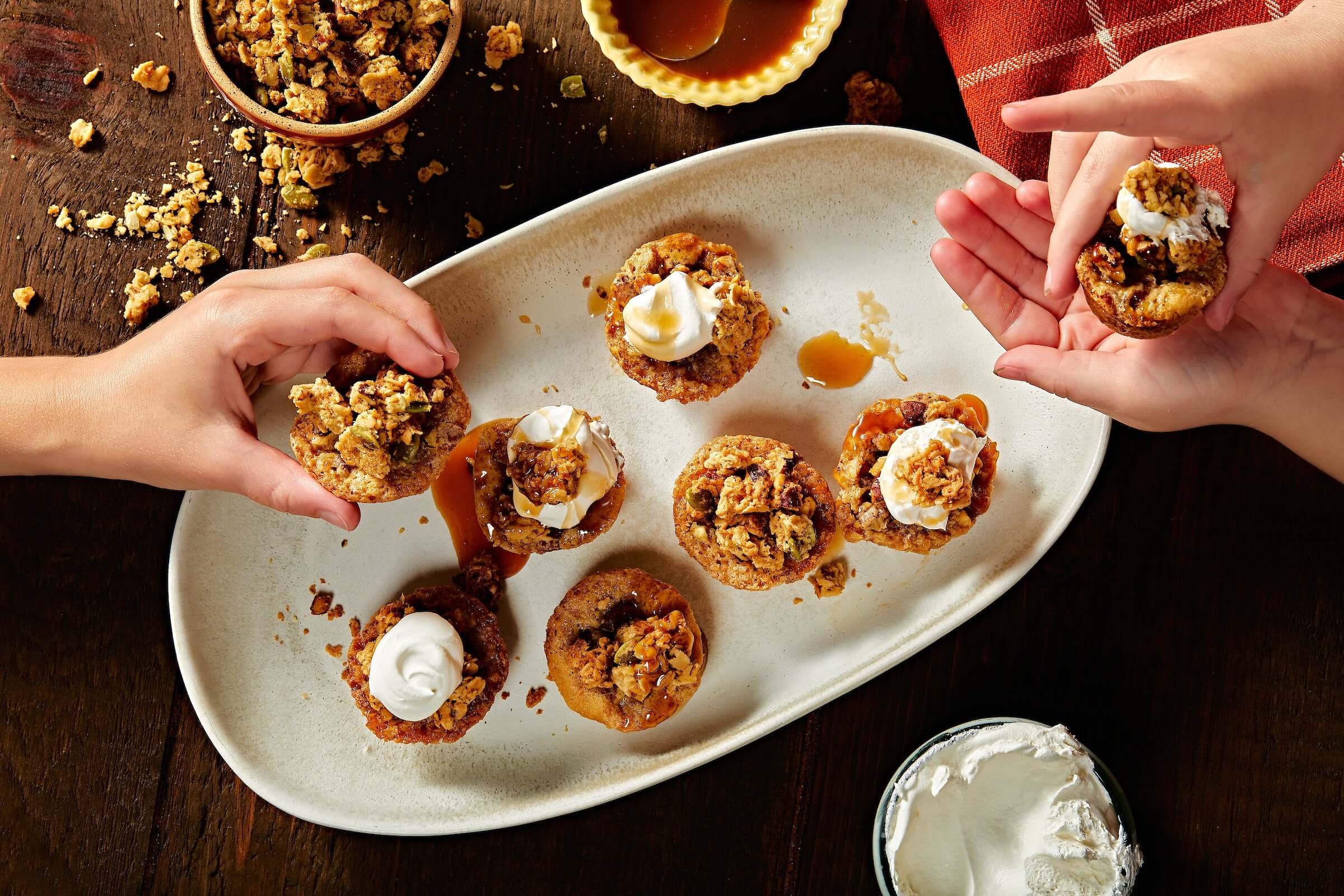 Sweet and salty, nutty and buttery, these tartlets featuring our new Salted Maple Pecan Granola are fun to make and even more fun to snack on--especially with a friend.
View Details
This no-bake treat is a tasty take on the classic caramel turtle! Fresh, juicy Joolies Medjool dates blended with aromatic cinnamon and vanilla make a naturally sweet base for a topping of chunky granola, a drizzle of rich chocolate and a sprinkling of flaky sea salt.
View Details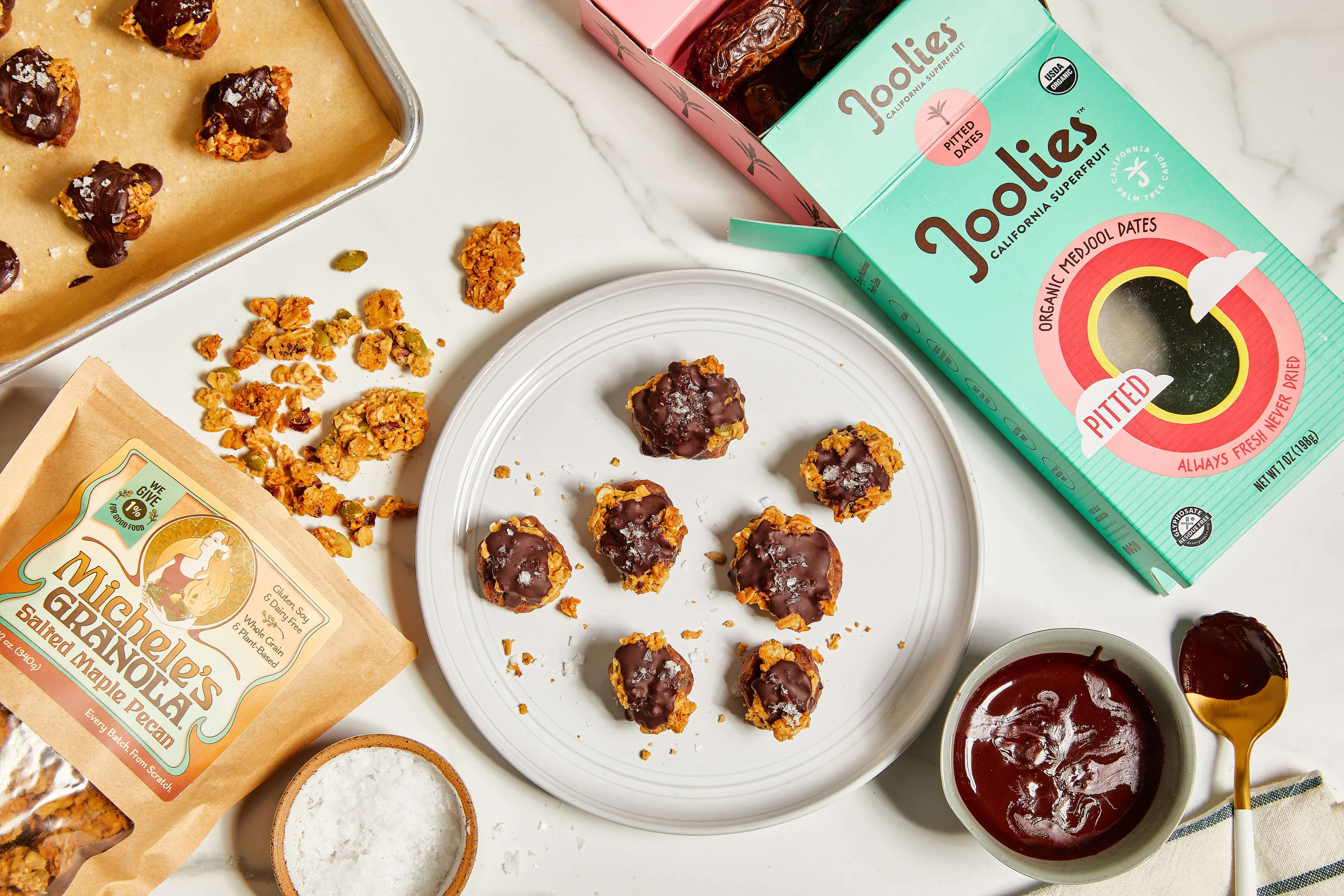 Love it!
I eat granola for breakfast every morning and Michele's salted caramel is my favorite, Michele's is the only brand I eat!
We're so glad you love our Salted Maple Pecan Granola, Wendy! We hope our granola will continue to be a meaningful addition to your breakfast routine. :)
Michelle's granola is the best I make my parfaits for work and if I run out of micheles I substitute and they can tell the difference so I will not use anything else but Michele's granola. Thank you Michele's granola.
THE BEST EVER
The yummiest granola that I have ever had. It goes with everything and is plant based which is always a plus. Seriously the best flavor of granola!!!!
Thank you for your kind note, Karly! We're looking forward to baking more plant-based granola goodness for you soon!
Great, most edible breakfast foods on the planet. We have lived in 6 countries good foods we're very difficult to find. This food is beyond description.
Thank you for your kind words, Ron!
A tasty morning treat
Well worth sampling to include in your morning breakfast.