More About Salted Maple Pecan
In this sweet and salty blend, we elevate traditional granola ingredients like oats, pumpkin seeds & pecan halves to a new level of scrumptious with specially sourced real Vermont maple syrup and Mediterranean sea salt. Baked to golden crispy perfection, we hope you enjoy our Salted Maple Pecan Granola as much as we loved making it for you.
Featured Ingredients
Organic gluten-free oats
Real Vermont maple syrup
Mediterranean sea salt
Natural pecan pieces
Organic brown sugar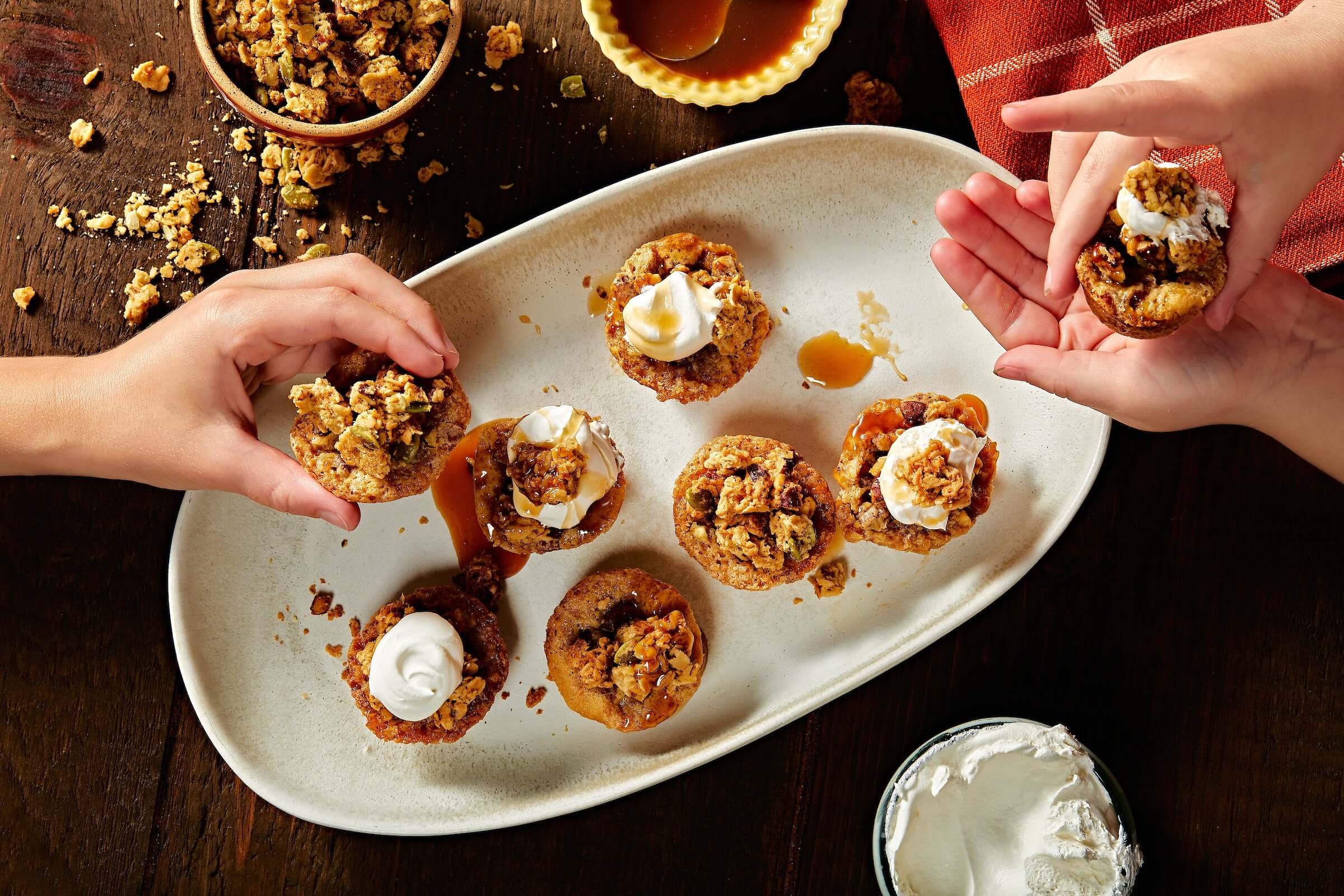 Sweet and salty, nutty and buttery, these tartlets featuring our new Salted Maple Pecan Granola are fun to make and even more fun to snack on--especially with a friend.
View Details
This no-bake treat is a tasty take on the classic caramel turtle! Fresh, juicy Joolies Medjool dates blended with aromatic cinnamon and vanilla make a naturally sweet base for a topping of chunky granola, a drizzle of rich chocolate and a sprinkling of flaky sea salt.
View Details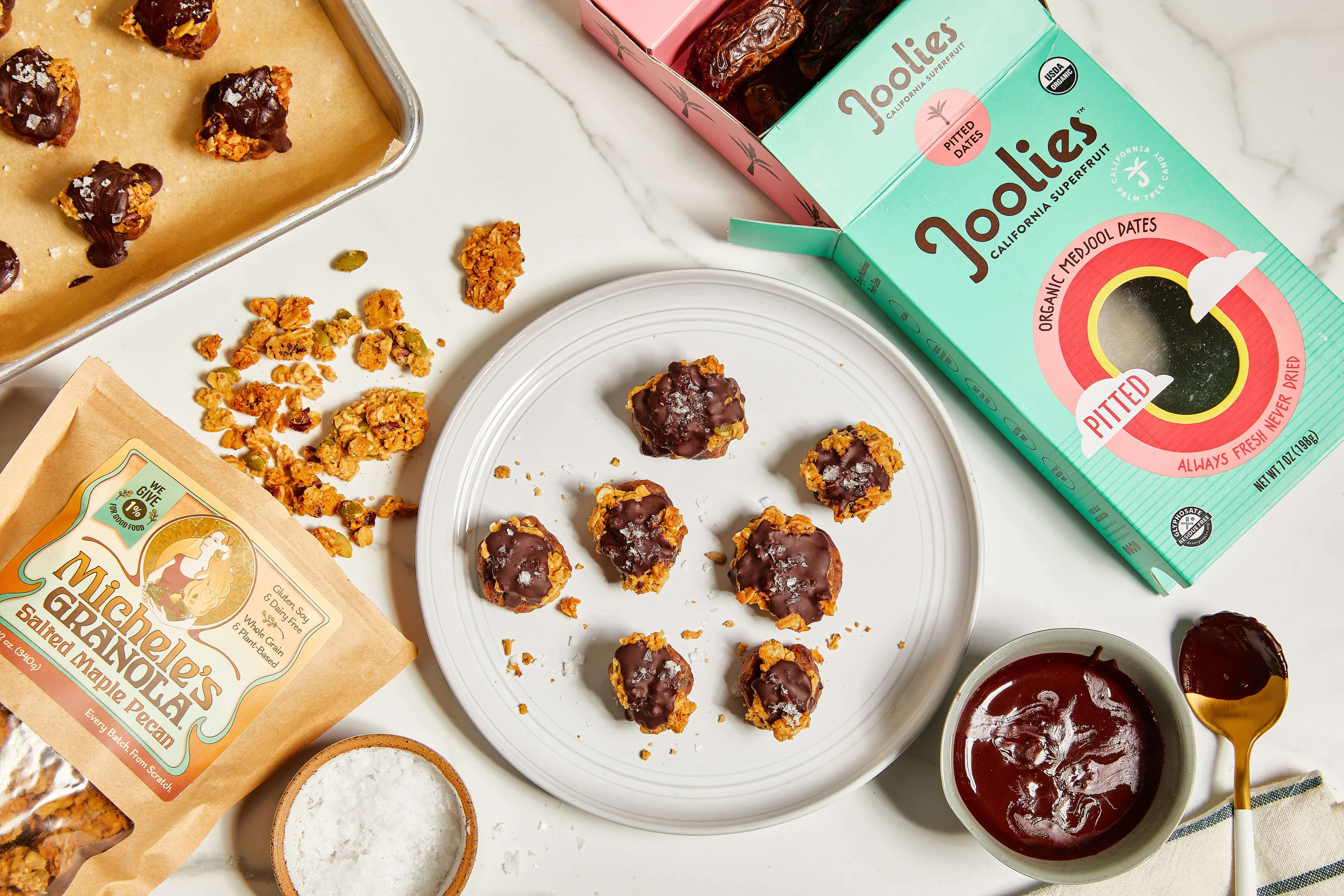 One of my favorites and I even ordered the granola butter which is also now one of my favorites.
New Fave
This is my new favorite flavor of Michele's Granola. Its good in yogurt, by itself as a snack or in a bowl with unsweetened coconut milk. Perfect!
Hi Susan, thank you for sharing the ways you're enjoying our Salted Maple Pecan Granola! Coconut milk sounds like a dreamy foil to this sweet and salty blend. :)
FRIEND OF BILL
Big shoutout to my good friend Bill Magaretthan for turning me on to this amazing granola! I put that stuff on yogurt and oatmeal every chance I get!
Keep it coming!
Thanks for the review, Richard! We're glad you're enjoying our Salted Maple Pecan Granola, and that Bill has such great taste! ;)
Maple Pecan
picked some up on my trip through Maryland and came home(Massachusetts) and ordered some more...excellent!
We're so glad you discovered us, James! Thanks so much for ordering from our site. :)
Best Granola
My son introduced me to Michele's Granola 2 yrs. ago and I'm hooked! No other granola will take the place of Michele's!!