More About Cherry Chocolate
The juicy tartness of plump red cherries balances the rich, velvety taste of semi-sweet chocolate to create the unique experience of our Cherry Chocolate granola. This delightful flavor is great for snacking straight out of the bag, but topped on a bowl of pure vanilla ice cream, it becomes heavenly.
Featured Ingredients
Organic gluten-free oats
Tart cherries
Vegan chocolate chips
Organic sunflower seeds
Organic brown sugar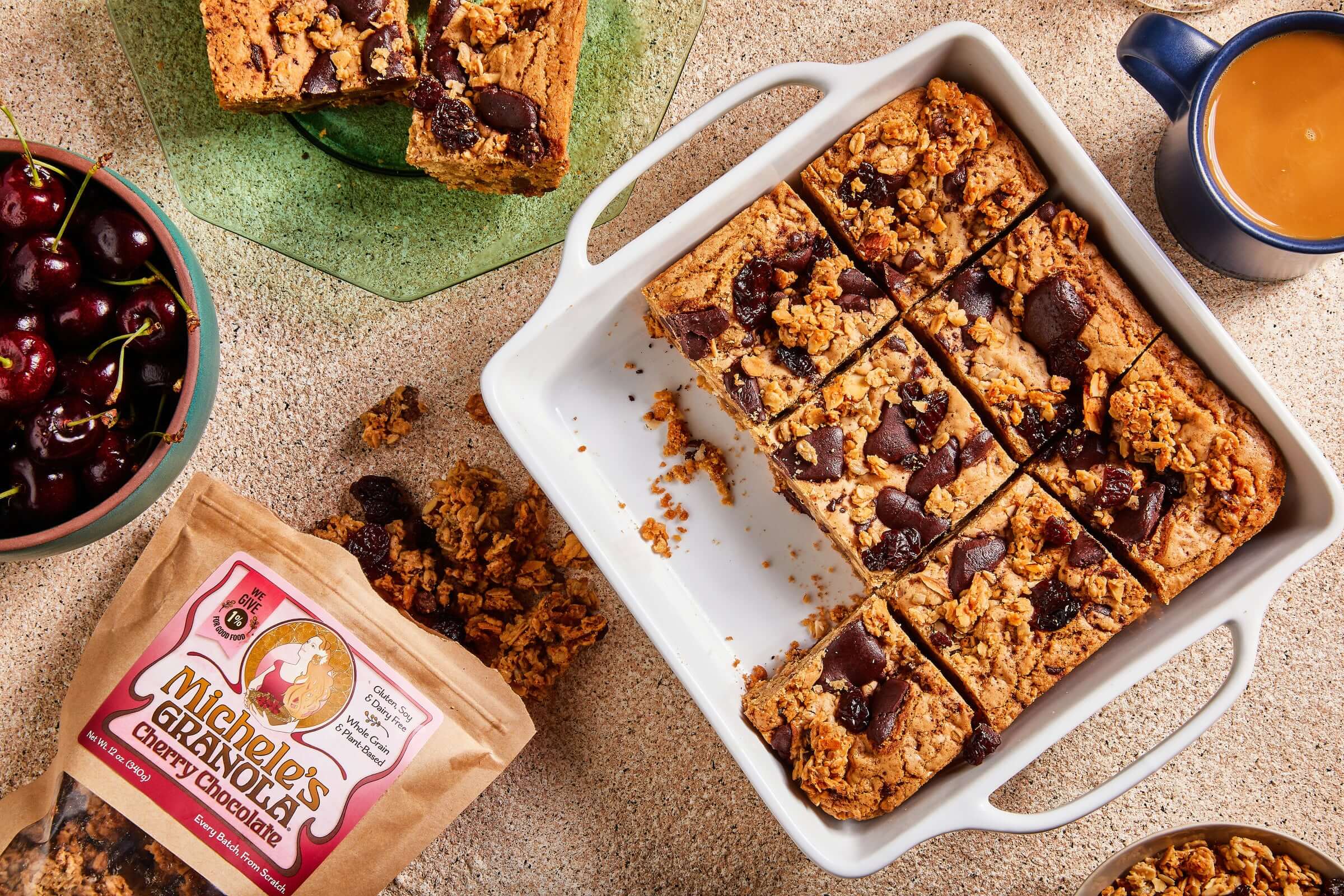 Our Cherry Chocolate Granola and caramelized butter are the magic ingredients in these rich treats! We also used unrefined stone ground Taza Deliciously Dark Chocolate in this recipe for a seriously indulgent chocolatey kick.
View Details
Cherries and chocolate have long been one of Michele's favorite flavor combinations. Naturally, we were inspired to give this Food & Wine recipe a crunchy twist with our Cherry Chocolate granola, and it was so delicious that it's worth sharing these last days of summer. Make these a day ahead to allow time for the dough to chill before baking and the sandwiches to freeze overnight.
View Details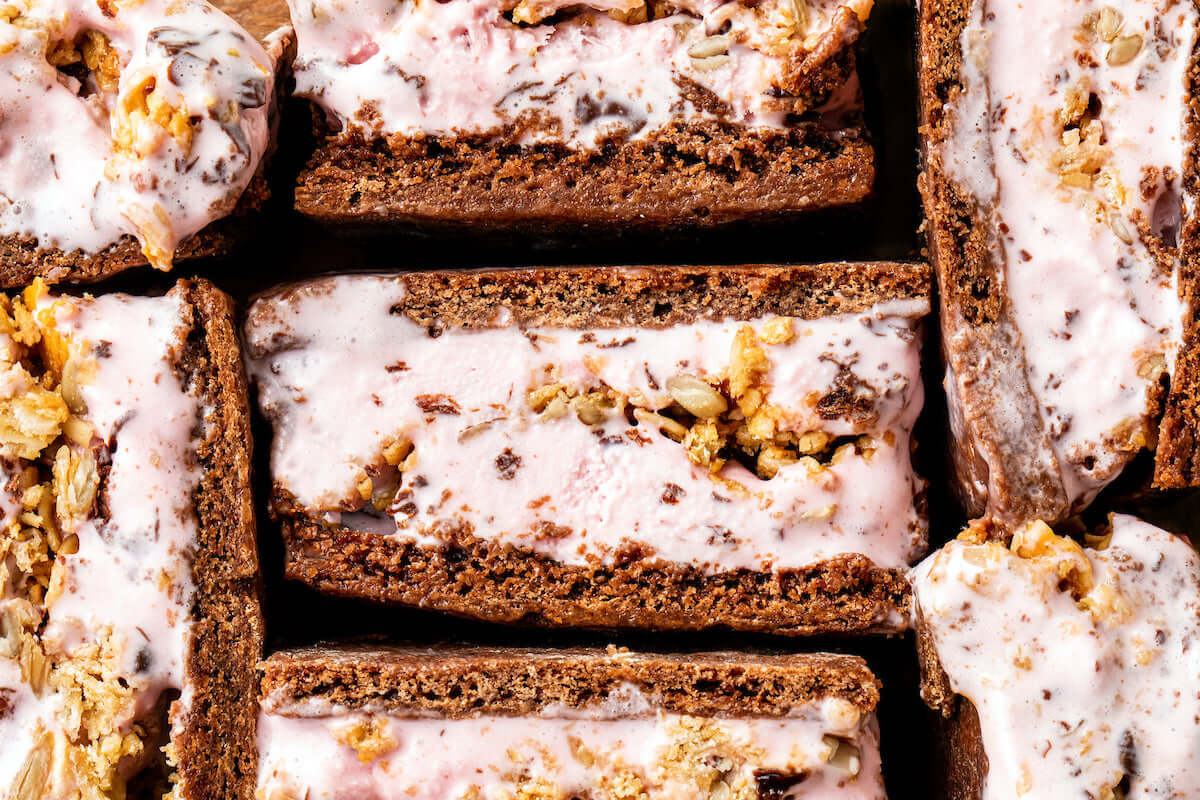 YUMMY ANY TIME OF DAY
I look forward to this breakfast treat AND I have also had it for dinner. It satisfies so many senses without it being too sweet. I love the added cherries which are not dried out.
All Gone
It was delious but all gone so is Lemon Pistachio. Probably should order the bulk sizes
We're glad you loved it, John! We're looking forward to sending granola in bulk sizes your way. ;)
Cherry chocolate granola
Never disappointed have been ordering this granola for years and also the Ginger hemp.The granola is great for gifts also
Thank you for your continued support, Lori! We love baking for you! :)
Love this one - in spite of delivery
This is really delicious! I highly recommend this granola. I am always in search of low sodium food and this is simply perfect. I must admit I was pretty upset with the very late delivery. I am part of the club and still this granola was about two weeks late in shipment. I hope that doesn't become habitual. I was notified that it was running late- and then no correspondence for a while. I am always so happy with the quality of the product that I would continue to order and recommend this to everyone.
Thank you so much for your review, Stacy! We're so appreciative of your continued support of our small business, especially with that uncharacteristic delay!
Chips of yummyness
LOVE the big juicy (dried) cherries & the little chocolate chips that pair so well together! This bag of granola was a wonderful special treat!