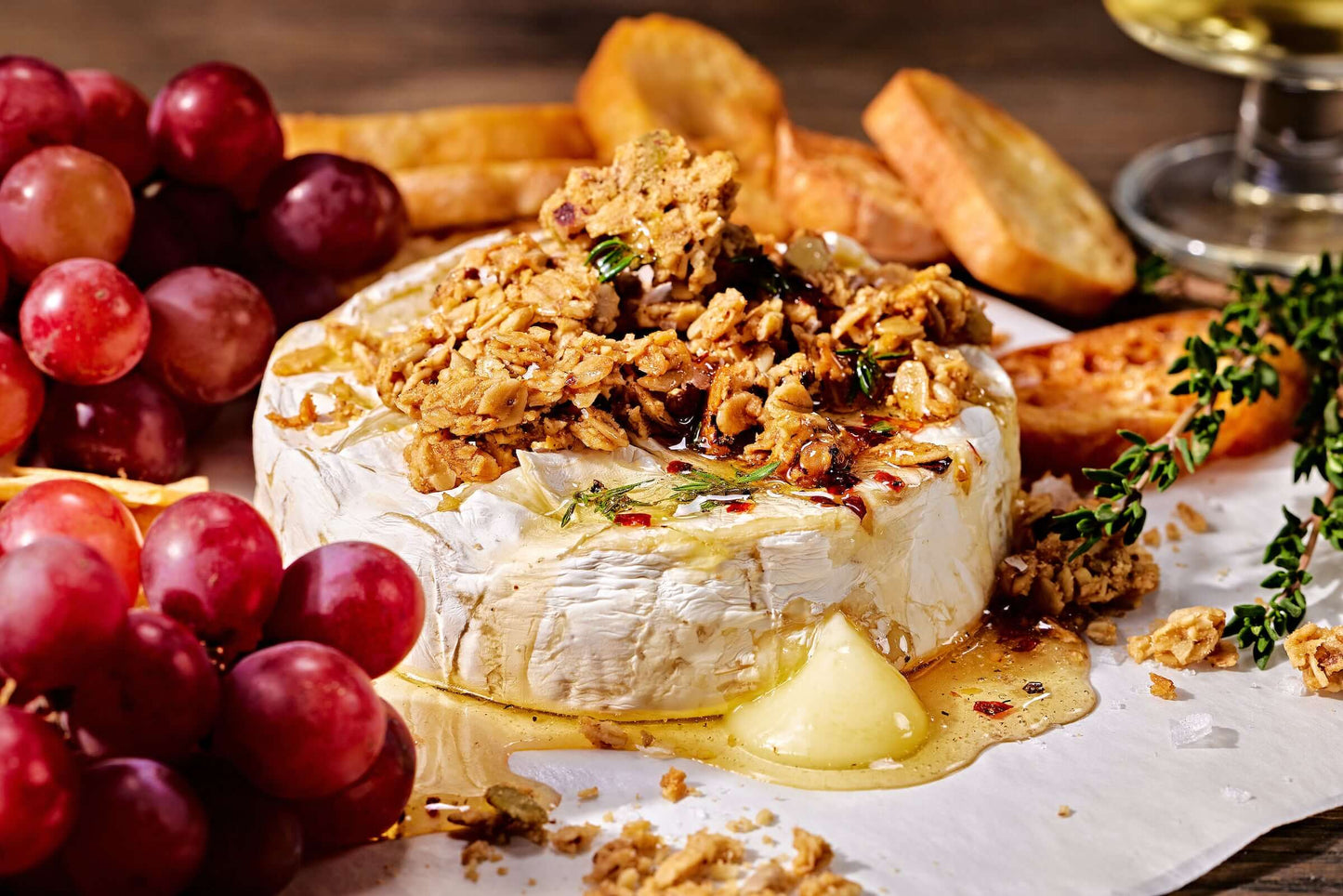 Looking for a festive, warm holiday appetizer? This simple--and simply delicious--baked cheese wheel with an herbaceous crunchy topping comes together in minutes, and with the tasty innovations in plant-based dairy, you can create a crowd-pleasing a vegan version, too.

Ingredients
2 sprigs fresh thyme, leaves removed and minced
¼ cup honey (substitute maple or brown rice syrup for vegans)
¼ tsp red pepper flakes
1 - 8oz wheel of brie cheese OR vegan cheese wheel from Miyoko's Creamery or The Uncreamery
Salt and pepper, to taste
¼ cup Michele's Salted Maple Pecan Granola (our winter seasonal Cranberry Pecan Granola would also be delicious!)
Directions
1. Preheat the oven to 350F. Line a small baking sheet with parchment.
2. In a small bowl, mix thyme, honey, red pepper flakes, salt and pepper.
3. Score the top of the Brie rind in a cross hatch (this will allow the honey mixture to seep into the wheel of cheese). Place on the parchment-lined sheet.
4. Spoon honey mixture over brie.
5. Bake for 10-15 minutes.
6. Sprinkle granola over brie. Serve with your favorite crackers or toasted baguette slices.