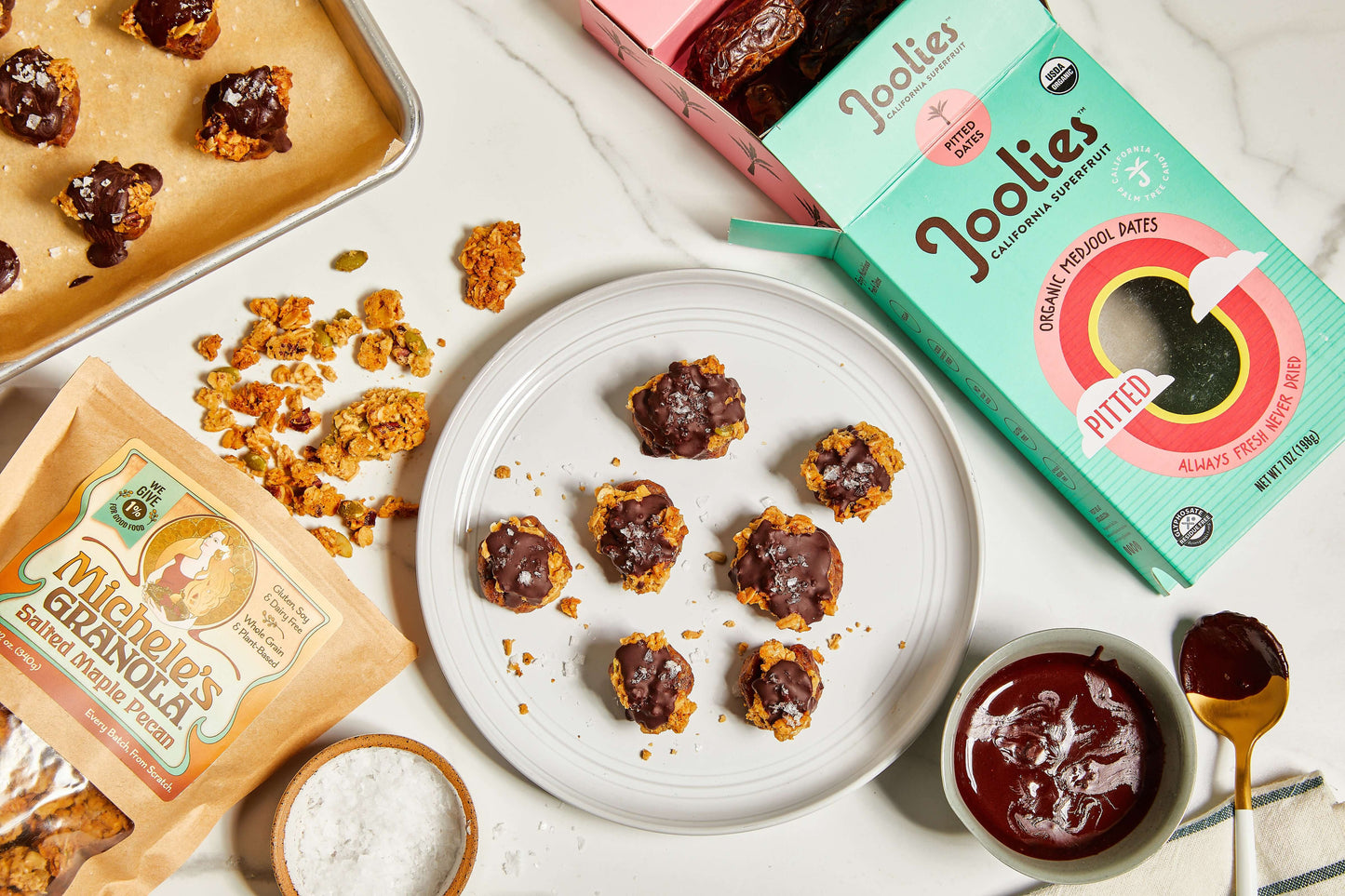 This no-bake treat is a tasty take on the classic caramel turtle! Fresh, juicy Joolies Medjool dates blended with aromatic cinnamon and vanilla make a naturally sweet base for a topping of chunky granola, a drizzle of rich chocolate and a sprinkling of flaky sea salt.
Makes 16 Turtles
1 ½ cups of Joolies Dates, pitted
⅛ tsp cinnamon, ground
½ vanilla Bean, split and seeds scraped
½ cup Michele's Salted Maple Pecan Granola
½ cup semi- sweet chocolate chips, melted
Sea salt flakes (like Maldon Salt) to your taste
Using a food processor, process the dates, cinnamon, and vanilla until they are homogenous and have a peanut butter-like consistency.

Roll the dates into 16 large marble-sized balls. Place on a cookie sheet and using the palm of your hand, press each ball into a rounded mound. (Wet hands with water for easier rolling!)

Take a granola chunk the size of about 1 tbsp and press it into each date mound.

Freeze for 15 minutes to set.

Once set, spoon 1 tsp of melted chocolate onto the top of each turtle and sprinkle with sea salt if desired.

Place back in the freezer to set for 10 min more.

Keep turtles in the fridge until ready to eat.