More About Cocoa Chocolate Chip
Superbly rich and chocolatey with a light, crispy bite, we bake every batch of Cocoa Chocolate Chip Granola with organic cocoa and premium chocolate chips. Whole grain organic oats, almonds and sunflower seeds make this a wholesome treat you can feel good about snacking on and sharing.

Available exclusively in 12 ounce bags, not in bulk sizes.
Featured Ingredients
Organic gluten-free oats
Organic fair-trade cocoa
Vegan chocolate chips
Organic sunflower seeds
Organic brown sugar
With just six simple pantry ingredients, including our vanilla and almond-filled Original Granola, you can make a batch of these crunchy, creamy, dreamy bars in minutes! Just make sure you allow a couple hours to set in the fridge before cutting them.
View Details
We upped the oaty ante and truly transformed the goodness of whole grain oats into a special treat by blending our Original Granola with Unsweetened Oat Milk from our friends at Elmhurst. Enjoy sipping and sharing this chocolatey shake!
View Details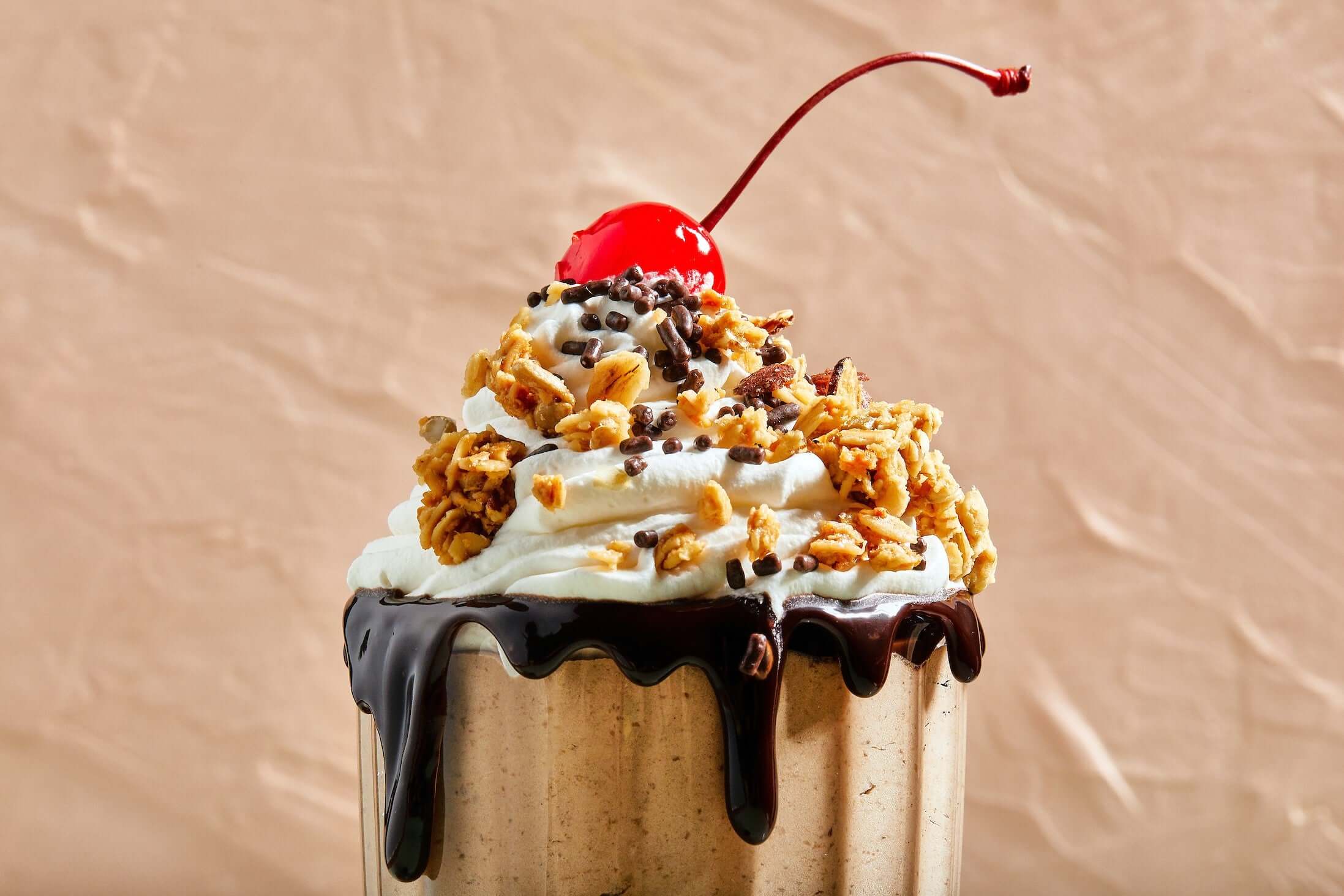 #1
Love granola and all of them are so good. Do like anything chocolate. Great topping over yogurt or my 3 ingredient cookies.
Thank you for sharing, Doralyn! We're looking forward to baking another batch of Cocoa Chocolate Chip Granola for you soon! :)
YUMMY ANY TIME OF DAY
Anything with chocolate is a hit in our house and this new cereal is a real treat for morning coffee or snacking.
Love it. Often a cocoa granola can be too sweet or chalky.
This is the perfect blend of oats, cocoa/choc chips and almonds.
We're so happy to read that you loved trying our Cocoa Chocolate Chip Granola, Catherine! :)
Delicious
I love to eat this straight out of the bag for dessert. It's delicious!
Nothing beats Cocoa Chocolate Chip right out of the bag! :) Thanks for sharing, Deirdre!
A chocolate-lover's granola
The cocoa flavors are strong with this crunchy granola. With crunch comes sweetness. Like other Michele's granola, it has a coconut undertone that is quite pleasing.
Thank you for your review, Allen!