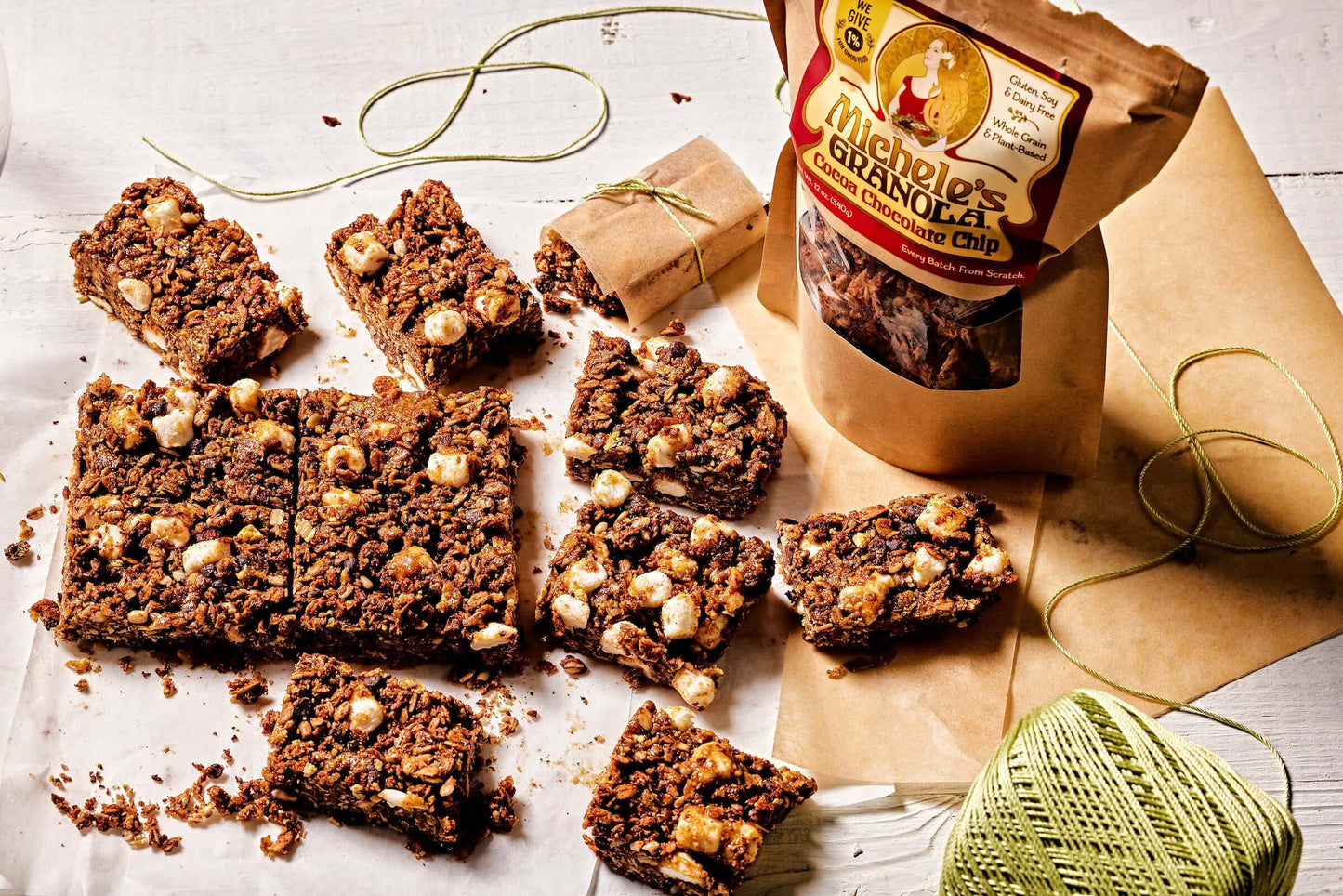 We packed this wholesome granola bar recipe with the nostalgic flavors and gooey marshmallows you love in s'mores, but you can make these treats right on your stove top--no open flame required! Our Cocoa Chocolate Chip Granola adds extra chocolatey goodness to these bars, a fun treat for on-the-go snacking and sharing.

Makes 12 bars
Ingredients
¼ cup salted butter *
¼ cup dark brown sugar
⅓ cup honey *
¼ tsp salt
1 tsp vanilla extract
1 cup mini Dandies® Vegan Marshmallows
½ cup graham cracker crumbs
1 - 12oz bag Michele's Cocoa Chocolate Chip Granola
Directions
In a small saucepan, melt butter and brown sugar together. Turn off heat and add honey, salt and vanilla. Whisk to combine. Let cool completely.
In a large bowl, combine marshmallows, granola, and graham cracker crumbs. Drizzle in honey syrup and stir together. Press into a 9-inch square baking pan lined with parchment paper.
Cover and refrigerate for about 2 hours (freeze for 30 minutes) before cutting into 12 bars.
*Kitchen Tip
Make these bars vegan with a couple simple swaps:
Use a vegan butter, like Miyoko's or Earth Balance
In place of honey, use pure maple syrup or brown rice syrup, or a combination of the two
In a fun surprise, classic Nabisco Original Grahams are vegan!