More About Cherry Chocolate
The juicy tartness of plump red cherries balances the rich, velvety taste of semi-sweet chocolate to create the unique experience of our Cherry Chocolate granola. This delightful flavor is great for snacking straight out of the bag, but topped on a bowl of pure vanilla ice cream, it becomes heavenly.
Featured Ingredients
Organic gluten-free oats
Tart cherries
Vegan chocolate chips
Organic sunflower seeds
Organic brown sugar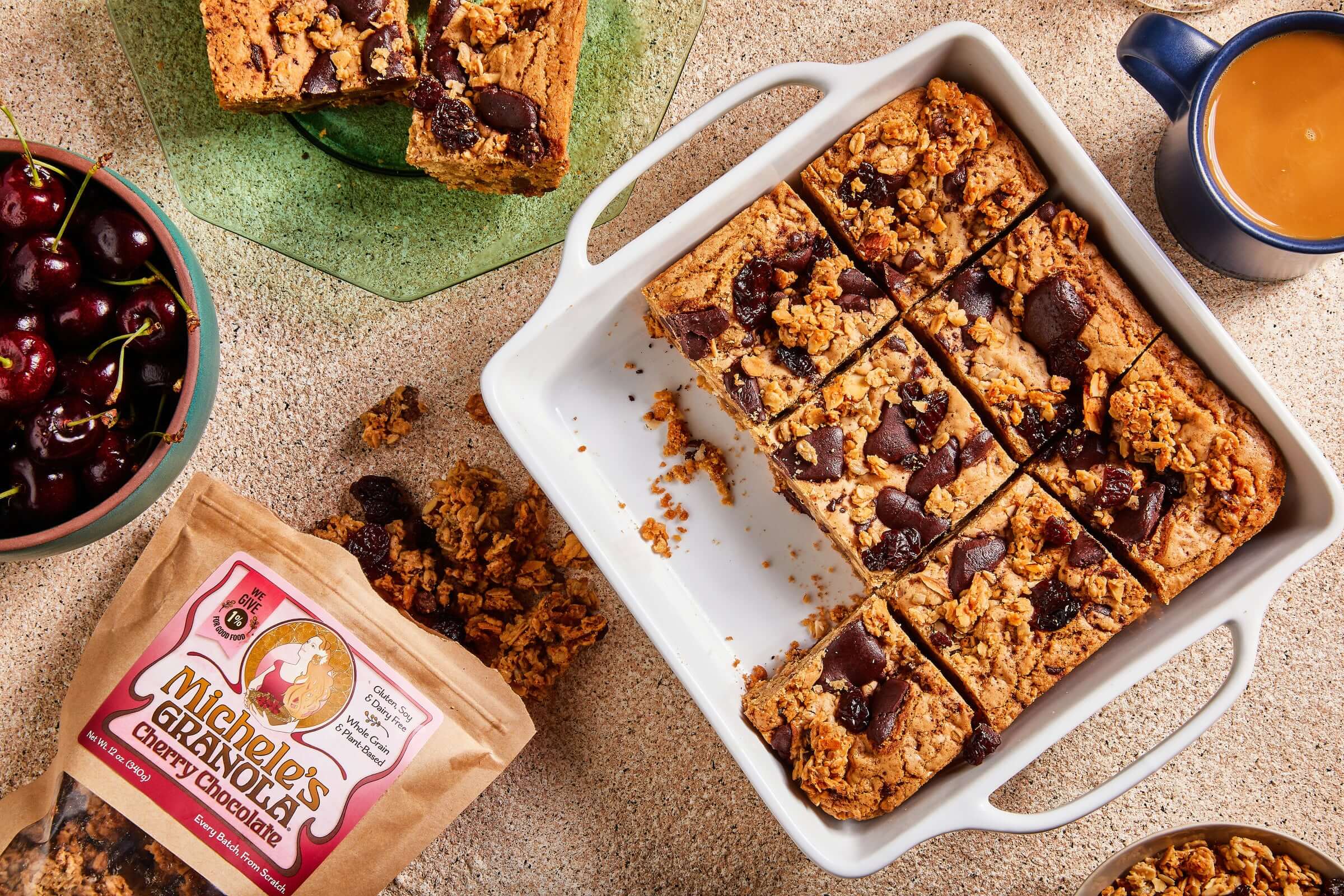 Our Cherry Chocolate Granola and caramelized butter are the magic ingredients in these rich treats! We also used unrefined stone ground Taza Deliciously Dark Chocolate in this recipe for a seriously indulgent chocolatey kick.
View Details
Cherries and chocolate have long been one of Michele's favorite flavor combinations. Naturally, we were inspired to give this Food & Wine recipe a crunchy twist with our Cherry Chocolate granola, and it was so delicious that it's worth sharing these last days of summer. Make these a day ahead to allow time for the dough to chill before baking and the sandwiches to freeze overnight.
View Details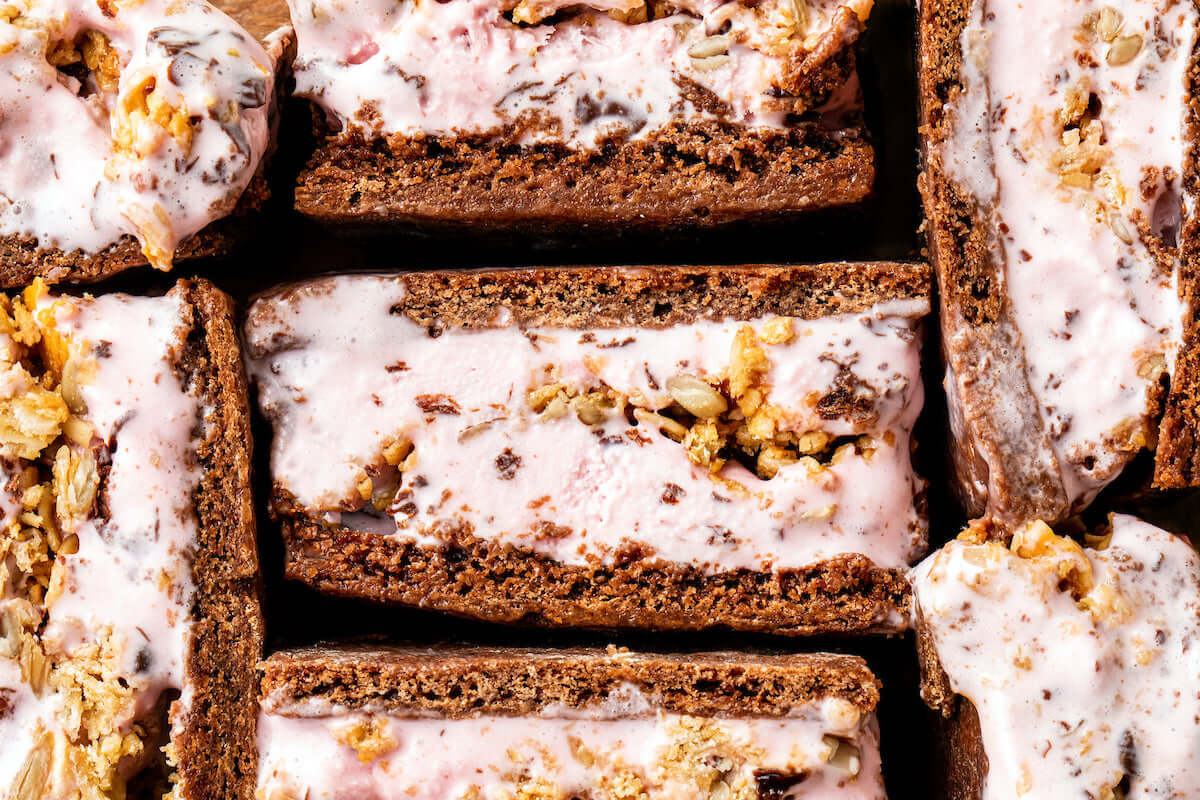 Delicious Chocolate cherry granola!
Thank you for sharing, Mary!
It's simply the best!!
This is the most delicious, absolutely perfect combination! I eat some every morning and it's just a great way to start the day! I can not recommend this with greater enthusiasm- simply the best there is.
Thank you for including our Cherry Chocolate Granola in your morning routine, Stacy! We're looking forward to sending more your way soon! :)
Best Flavor!!
This is my very favorite best flavor ever! I always keep it in stock!
Thank you for sharing, Stephanie! We're looking forward to sending another fresh batch of this special variety your way again soon! :)
The BEST granola
No other granola compares to this!!! Deliciousness right out of the bag or with yogurt and fruit…… we are so happy we found Michele's!!!!
We're glad you found us, too, Bruce! Thank you for being a customer!
Perfect Comb
I mix the "Cherry/Choclate half and half with the toasted muesli. They work well together.