More About Original
This is the recipe that started it all! Our bestselling granola, Original is a scrumptious blend of sweet coconut, sunflower seeds, sliced almonds, and a touch of pure Madagascar vanilla.

Makes a perfect crispy addition to your yogurt or oatmeal, or sprinkle on top of your favorite peach or berry crisp for a tasty dessert.
Featured Ingredients
Organic gluten-free oats
Natural sliced almonds
Pure vanilla extract
Organic sunflower seeds
Organic brown sugar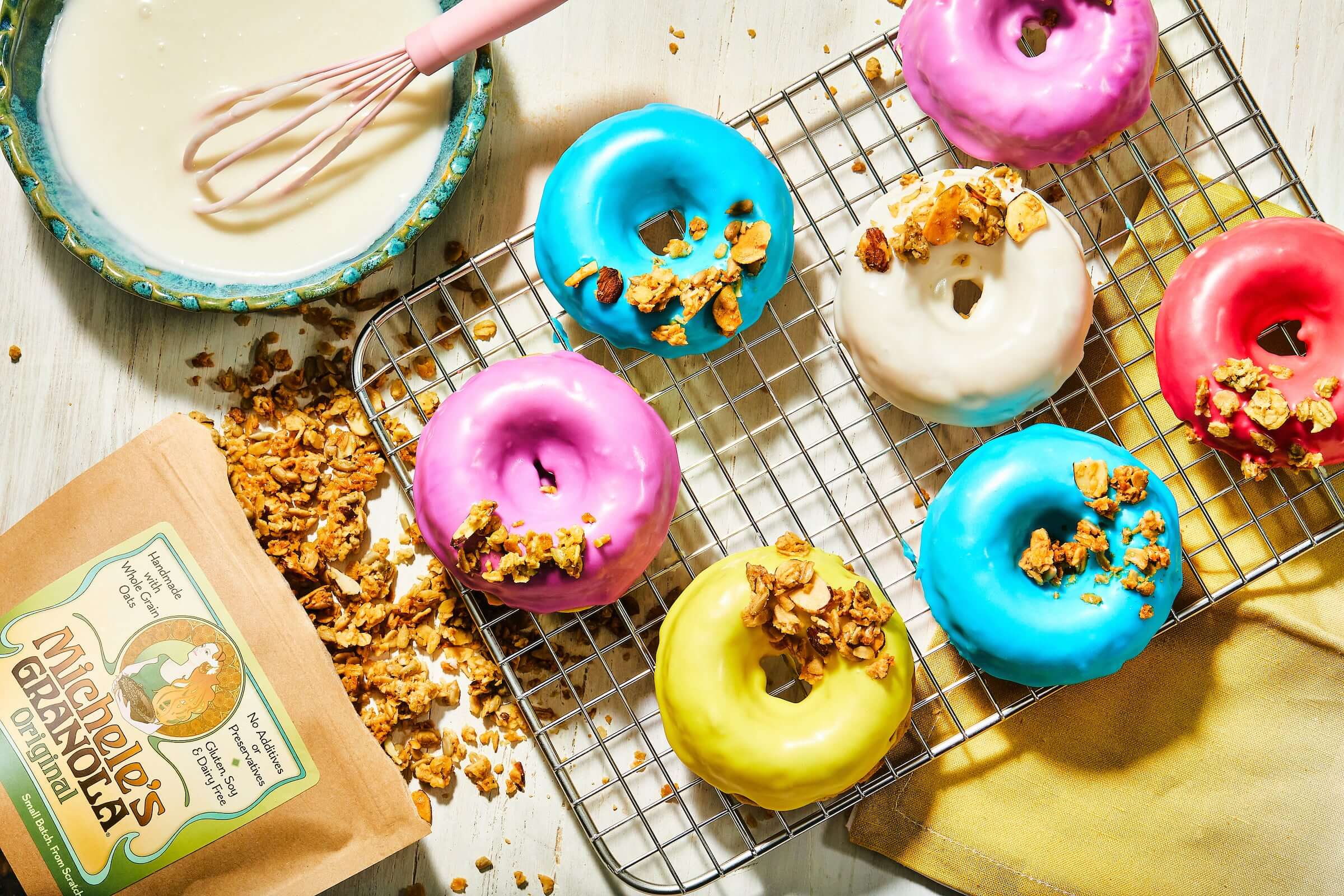 You may never buy a doughnut again once you try this simple and wholesome baked version, featuring soft cake with oatmeal cookie flavor under an unctuous maple glaze. We baked these with our Original granola, but our Cinnamon Raisin variety would make for raisin-filled oatmeal cookie flavor.
View Details
Simple ingredients come together deliciously, both in our granola and in this tasty fall dish, which makes a filling lunch or decadent side. We love the contrast of our crispy granola with the silky texture of Soom brand tahini!
View Details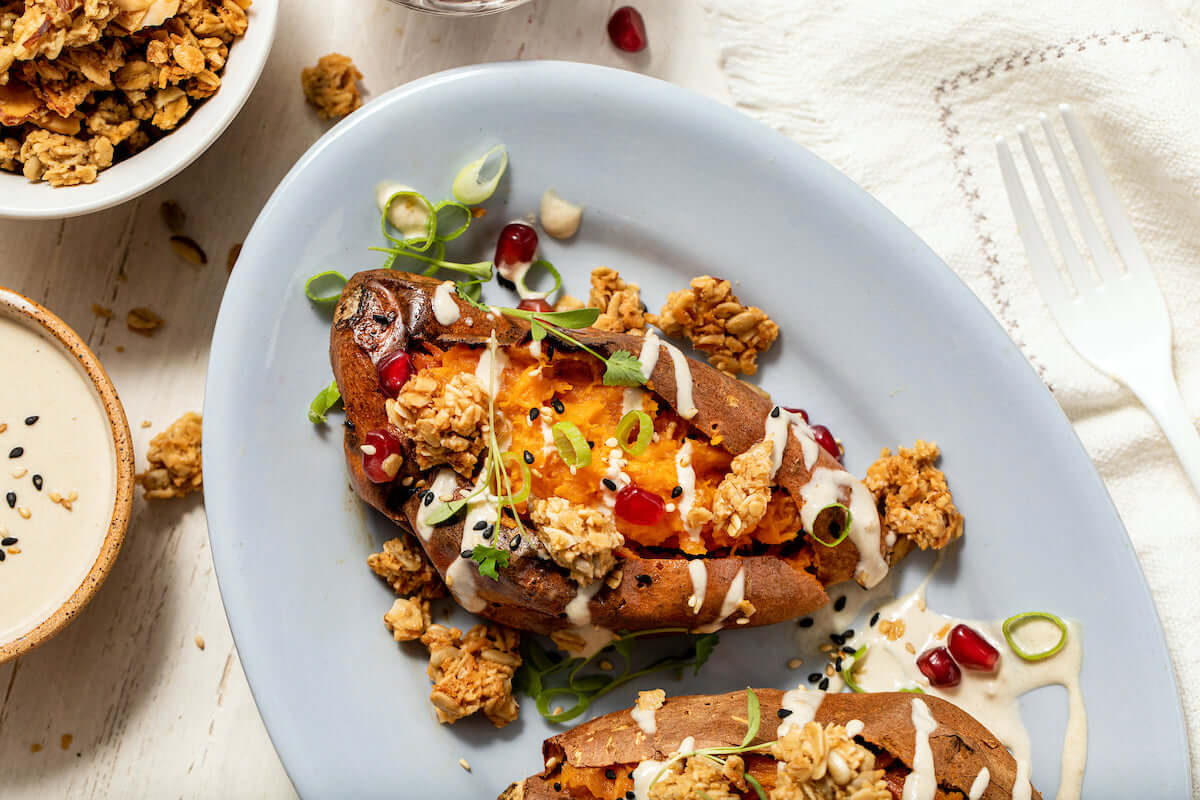 Doesn't Get Any Better….
I have so much that I could say! Yet the crunchy, sweet, gritty, granola speaks for itself! Found this deliciousness a few years ago and it's become a staple in my home at breakfast or just for a snack! I haven't met a better granola. :-)
We're so glad you discovered us, Briana! We're looking forward to baking many more batches for you! :)
Best granola on the planet!
I've been hunting for this granola a loooong time. Been buying for years now and it is consistently perfect. It's perfect in my acai bowls, as a crunchy addition to my hot oatmeal, or just straight up. I travel with my Michele's. And she delivers APO! I'll be safe and happy with my favorite granola while in Germany the next 5 years.
We're so happy to read we'll continue to bake for you while you're overseas, Brian! Thanks so much for taking the time to share this kind note.
Great granola but I wish there would be a little less sugar
We love this granola and have it every morning. It is delicious but not having a sweet tooth I wish there was less sugar.
We appreciate your honest feedback, Harriet! Thank you for being a customer.
Great!
Great! Fast shipping, fresh, excellent flavor.
We're so happy to read that you enjoyed your order, Jim! We hope to bake many more batches for you!
Best Granola Ever
Michele's original granola is the best we've ever had…first given to us as a gift several years ago…we now have a subscription for it! My husband & I do not like granola that is really crunchy and sweet…this is perfect for our yogurt/fruit parfaits that we make almost every morning.
Thank you for your kind note, Dru! We're so grateful your continued support, and we look forward to baking many more batches of granola for you!