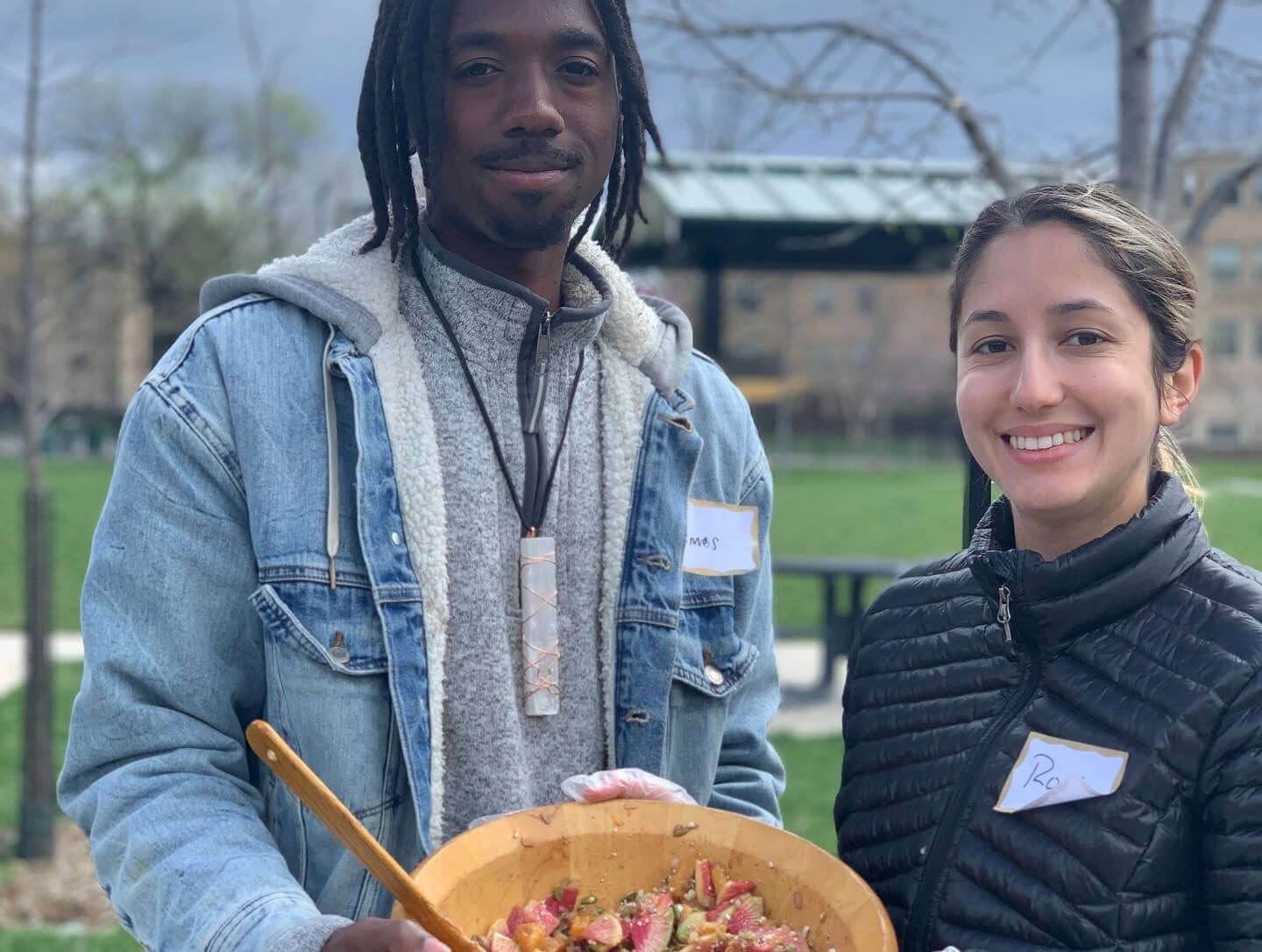 Many of the food access projects you support through your everyday purchases of Michele's Granola, particularly the urban farms and gardens, are so much more than food growing operations. They are also vibrant public spaces and activity centers that build community while driving sustainable change in public health and our environment. This is certainly true for one of our 2022 grantees, Common Good City Farm (CGCF), located in LeDroit Park, Washington, DC.

The Mission of Common Good City Farm
With a goal to work "at the intersection of food justice, environmental education, and community building to help create a more robust and climate resilient city," CGCF operates a youth education program called LEAF (Learning about the Environment, Agriculture and Food), which is a free, twice weekly drop-in program designed for elementary-age students, but open to all. They also offer a Certificate Program in Regenerative Urban Agriculture, which graduated 12 students in 2021 and expanded to 3 cohorts in 2022. The goal of this program, according to Director, Samantha Trumbull, is "to make regenerative agriculture the first choice for urban farmers and growers."

Recent educational activities on the farm included a tomato celebration party, food preservation workshop, African diaspora-inspired cooking demonstration and a children's art event. They regularly offer herbal medicine courses, as well as seed-to-table workshops, and a year-round composting collective which teaches community members how to compost food properly as well as offering them a space to do so.

The farm itself is ½ acre and grows about 6,000 pounds of food each year to share with the community. The food is distributed through their market stand, CSA, and sales to area restaurants, which all generate revenue for the organization while also supporting a pay-what-you-can system for their customers. So that anyone can shop for what they need, the organization provided nearly $25,000 in discounts through the pay-what-you-can model in 2021.

Our Partnership
We are long-time supporters of CGCF, but our 2022 Give One Grant of $12,500 is our largest annual gift to date. The funds are being used to (1) ensure the long-term viability of the pay-what-you-can model for the farm market, (2) expand the offerings, availability and impact of the LEAF program, and (3) increase participation in the Certificate Program by lifting up applicants from marginalized communities first, and also by expanding the program so that more people can access the course content. 

For more information about CGCF's programs and upcoming events, please visit their website here. To learn more about Regenerative Agriculture, visit the Rodale Institute website here. 
Thank you for helping us support this and other organizations through your purchase of Michele's Granola.
Photo credit: Common Good City Farm