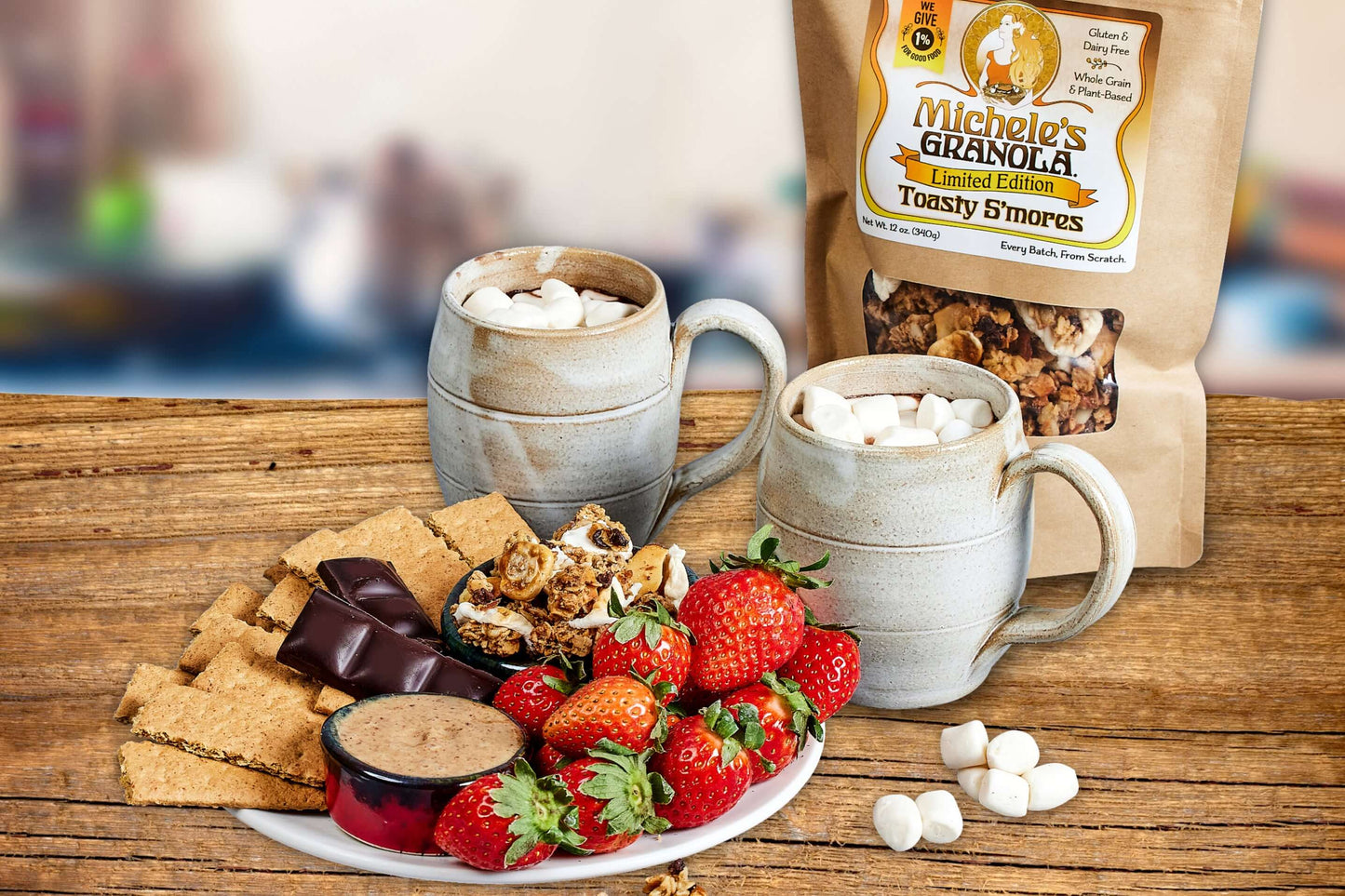 UPDATE: We sold out of this very special variety in January 2023. If you'd like to receive advance notice of new Limited Edition varieties, plus special offers, we invite you to join our VIP Text Club!
Our Limited Edition series is a delicious way for our team to get creative and experiment with ingredients and flavors outside of our daily production. This fall, we asked our team to submit their ideas for the next great Limited Edition Granola, and their 32 tasty contributions ranged from Cranberry Apple Cinnamon to savory Everything Bagel and every possible flavor combination in between (see the full list here).
You voted for your favorites, and our production team went to work baking a fantastic final four: Blueberry Muffin, Sweet & Salty Pretzel Cowboy, S'mores and Spiced Coffee.
We tasted (and tasted and tasted), as did a dozen lucky customers chosen via social media, and we have our winning variety:
Toasty S'mores Granola!
Thanks to our teammate Jenn who submitted this indulgent idea. To take Jenn's idea from inspiration to oven, we added gluten-free graham crackers, Dandies® Vegan Marshmallows and mini chocolate chips to our oaty clusters. A lightly sweet treat for breakfast, snacking and even dessert, we hope you'll enjoy this special batch as much as we loved baking it for you!
But don't wait to order it: Once this freshly-baked batch sells out, it's gone for good.