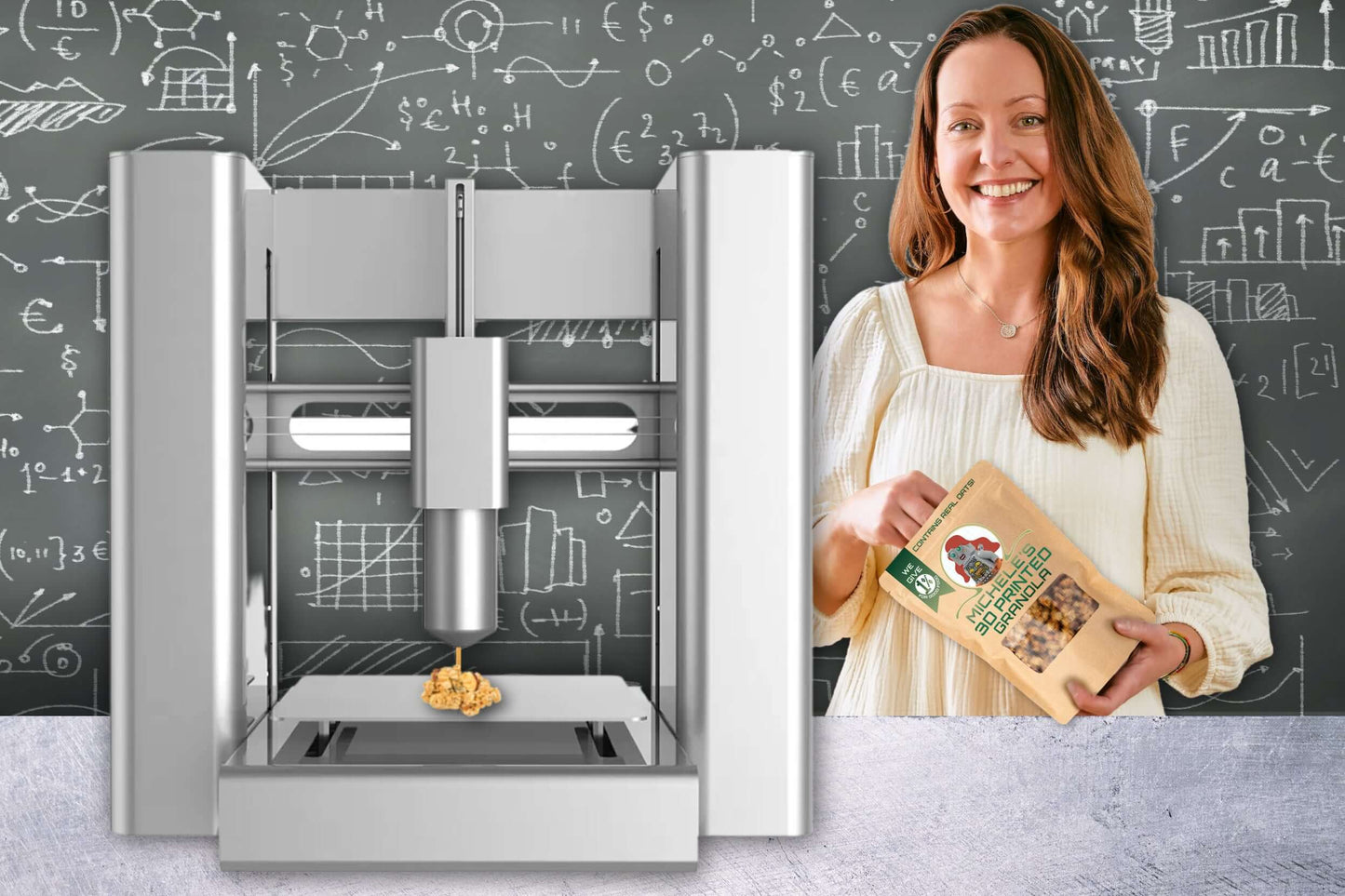 On behalf of all of us at Michele's Granola, we're thrilled to introduce our new 3D Printed Granola! While we have historically made our granola the traditional way, by hand with natural and organic non-GMO ingredients, this new technology removes the cumbersome aspects of scratch baking and allows us to produce at a rapid rate.
3D printing is achieved by adding ingredient purees and slurries to a container with a syringe-like attachment, which is then directed by a digital file to extrude the viscous material to create the final edible object. 

Put more simply, we created a recipe featuring liquefied oat slurry, almond type flavor, glucose syrup and a combination of emulsifiers that, when extruded by the 3D printer, creates a granola-like texture and flavor that does a fairly decent job of mimicking our best-selling Original Granola.
We hope you'll enjoy trying this new offering, available for purchase now! Scroll down to purchase.
April Fools!
There's no way any machine could ever replace the love and care our team puts into every handmade batch! Michele's Granola is committed to making every batch by hand, and we only bake with natural and organic ingredients from farmers and vendors we trust. The flavor in our products comes from real food, never from added "flavor" to disguise the premium ingredients we've carefully sourced for their remarkable freshness, taste and nutrition. Shop for fresh goods by clicking here!
And while 3D Printed Granola isn't coming anytime soon, we do have some deliciously innovative new products coming this year:
Sign up for our VIP Text list here for early access to shop all our fresh new products, and to receive the very best exclusive coupons and offers.