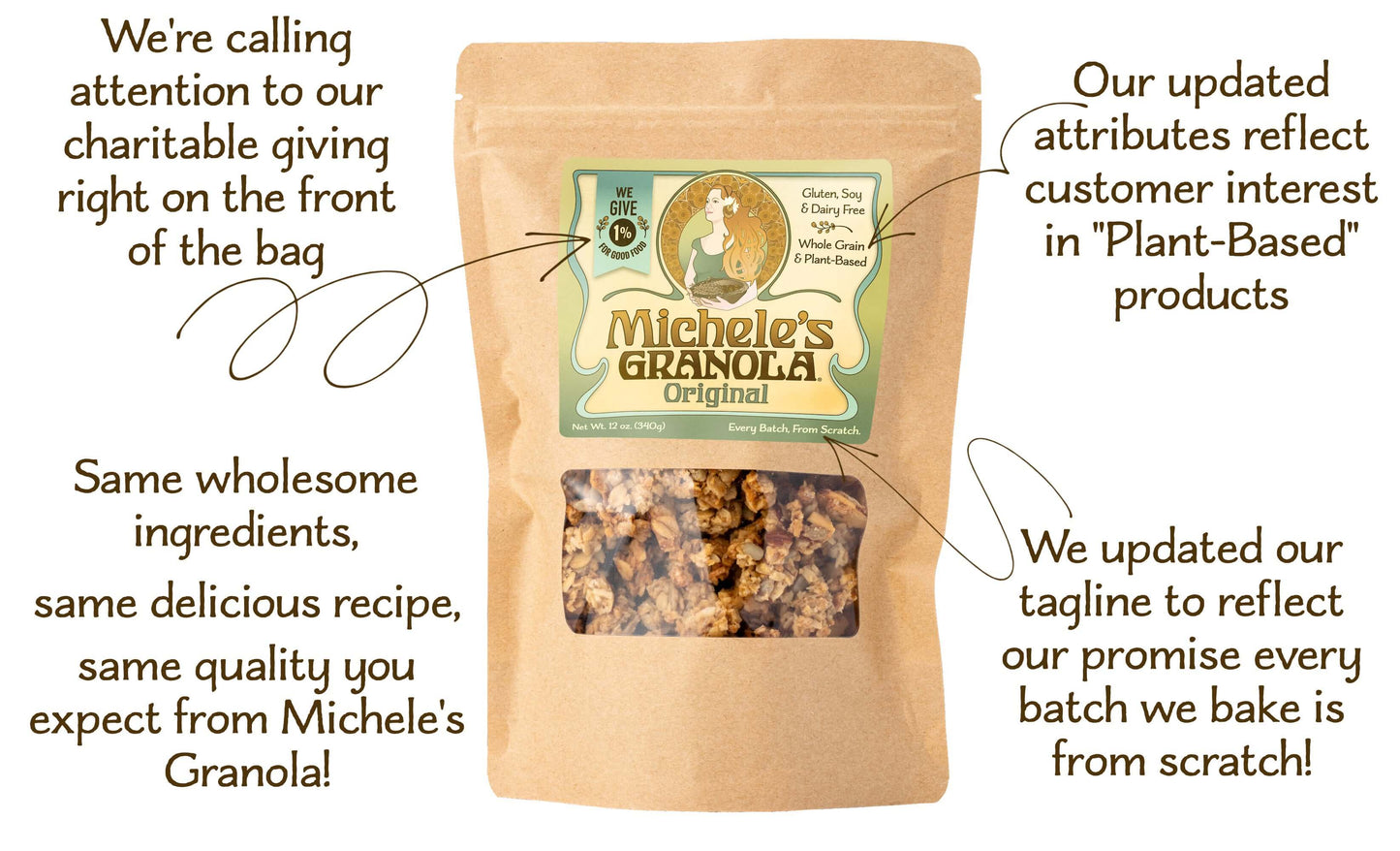 We know you highly value what's inside each bag of Michele's Granola and Muesli: The toasty organic, gluten-free oats; plenty of all natural and organic nuts, seeds and fruit--plus lots of love and care. But you may have never tasted what's inside if the outside of the bag didn't speak to you.
We've given our label a little refresh to bring attention to some of our best attributes:
We're calling attention to our charitable giving program Give One for Good Food® with a banner right on the front of our bag. Learn more about our efforts to expand access to healthy food and nutrition education here!
We've updated our front label messaging to let you know our products are whole grain and 100% plant-based! No animal products--no butter, milk, eggs or honey--in any of our recipes
For those of you with specific dietary needs, we're still highlighting our products are free from gluten, soy and dairy
We added a special guarantee to you: Every Batch, From Scratch. Every delicious morsel of Michele's Granola begins with premium scratch ingredients we transform into remarkably special granola and muesli cereal with Michele's much-tested, well-loved recipes.
What hasn't changed? The window on the front of every bag gives you a clear view to the baked-to-golden-brown-perfection inside: We're committed to baking with the same wholesome natural and organic non-GMO ingredients, well-loved recipes and consistent quality you expect from Michele's Granola.