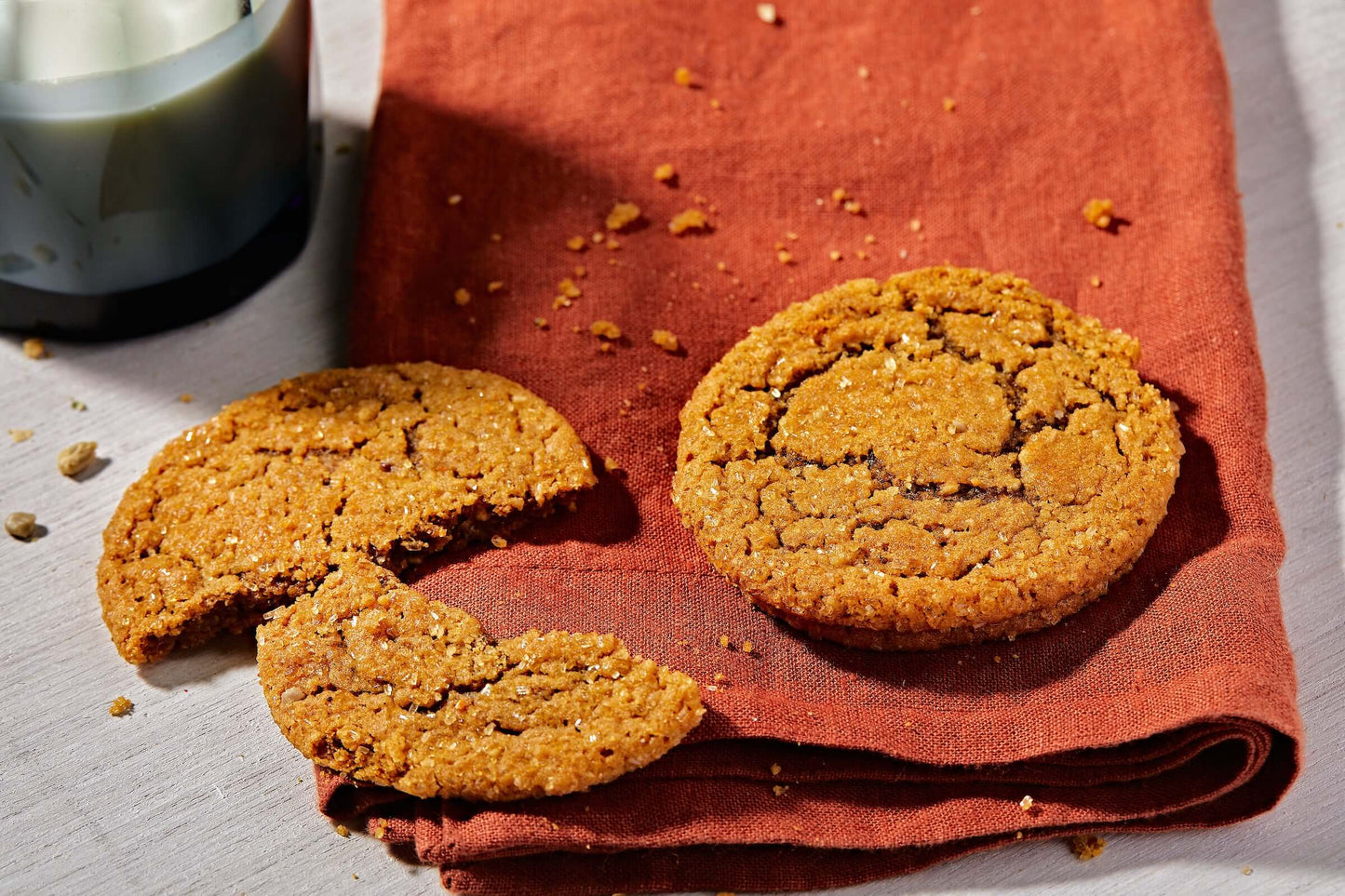 Our Ginger Hemp Granola adds depth and flavor to this simple ginger snap recipe. These crispy cookies come together quickly and are fun to share on a holiday table or any time!

Makes 24 cookies
¾ cup butter, softened
¾ cup granulated sugar
¼ cup molasses
1 egg
2 tsp ground ginger
½ tsp ground cinnamon
1 cup Michele's Ginger Hemp Granola, ground to a fine crumble in a food processor or blender
2 tsp baking soda
1 ¾ cups flour
½ cup demerara sugar
Preheat the oven to 350F and line a cookie sheet with parchment paper.

In a stand mixer, cream softened butter and sugar together until light and fluffy.

Add molasses, egg, ginger, cinnamon and granola.

Stir in baking soda and flour just until combined.

Scoop 2 tablespoon balls, roll each one in demerara sugar, and place 2 inches apart on a parchment lined cookie sheet.

Bake for 10-12 min. Take the pan out and tap it against the stove. This helps the cookies take on a thinner and rounder form. Let cool completely.