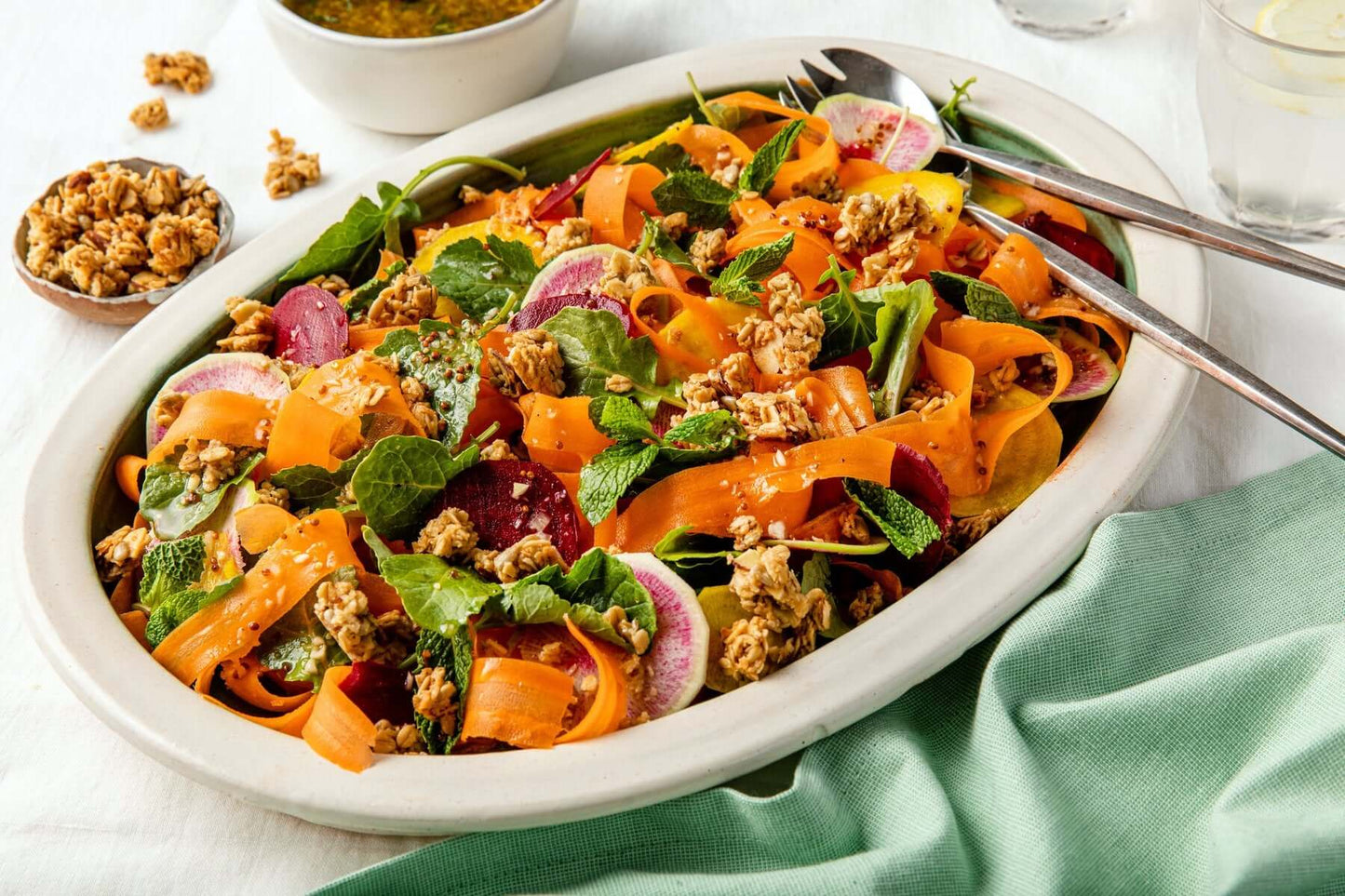 Nothing beats a colorful salad with lots of texture and a homemade dressing! This one comes together easily with a generous sprinkle of granola to top it off. Serve this alongside grilled fish or tofu for a light and refreshing summer meal.
Salad
1 1/2 cups baby kale, watercress, or spinach
1lb carrots, shaved
1 red or golden beet, sliced thinly
1 watermelon radish, sliced thinly
¼ cup fresh mint leaves
½ cup Michele's Original Granola
Citrus Vinaigrette
1 tbsp shallot, minced
1 clove garlic, minced
2 tbsp sherry vinegar
2 tbsp orange juice
1 tbsp lemon juice
1 tbsp lime juice
2 tbsp honey
1 tsp whole grain Dijon mustard
¼ cup olive oil
Salt and pepper to taste
Directions:
In a large bowl, toss together salad ingredients except for granola. Set aside.

In a small bowl, add shallot, garlic, vinegar, citrus juices, honey, and mustard. Slowly whisk in olive oil. Salt and pepper to taste.

Drizzle vinaigrette over the salad. Start with half first and add more as you choose. Top with granola.