Recipes
Did you know Michele's Ginger Hemp granola is our most award-winning-est granola, snagging both the Specialty Food Association sofi Award and the NEXTY award? Michele has created a creamy mini...
View Recipe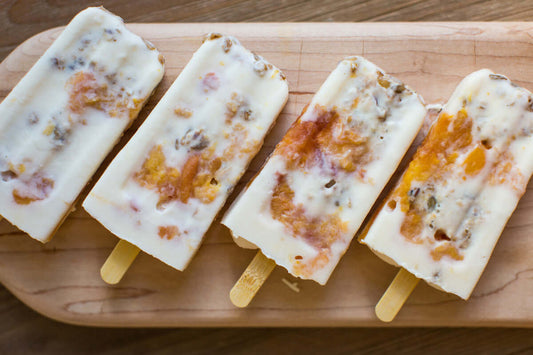 There's nothing better than a creamy cool popsicle on a summer day...except a creamy popsicle that also has the crunch of our granola! Michele created these peachy, gingery, hemp-y pops...
View Recipe
Did you know that the first full week of June is Hemp History Week? We think there's a lot to celebrate: Hemp hearts are a nutritional powerhouse with heart-healthy essential...
View Recipe