More About Maple Pecan Oat & Nut Butter
Introducing spreadable granola: We took the ingredients you love in Michele's Granola--oats, coconut and pecans, plus cashews and a touch of pure maple--and blended them into a spreadable, dippable, spoonable Oat & Nut Butter for you to enjoy in a whole new way!

Note separation is natural. Just give your jar a good stir and store in a cool, dry place. Opened jars stored in this manner have a 6 month shelf life.
Featured Ingredients
Organic gluten-free oats
Pecans
Cashews
Coconut
Pure maple sugar
Not only are these Oat & Nut Butter-filled treats simple to make, they're infinitely more delicious than the ubiquitous store-bought version, and you know exactly what's in them!  
View Details
Is there anything more comforting than a loaf of homemade bread? The all-natural oats, nuts, seeds and raisins in our Toasted Muesli add wonderful texture and wholesome flavor to this toothsome loaf of bread. You'll want to have the help of a stand mixer to bring this dough together.
View Details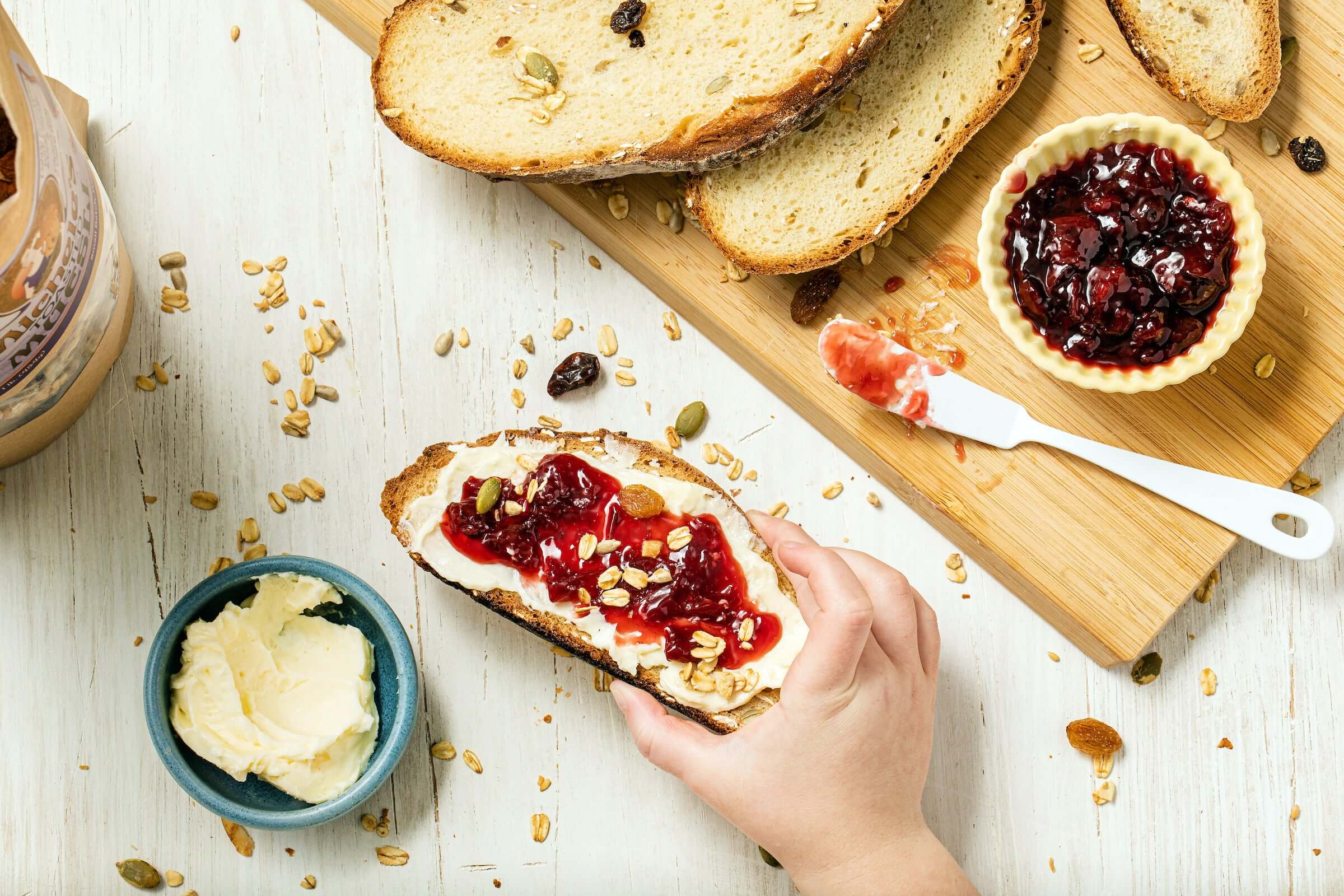 A little too sweet for me
Hi Catherine,
Thanks so much for the feedback! We appreciate you giving our Salted Maple Pecan Granola a try!
I don't need peanut butter anymore
I used to put maple syrup on my waffles but now I have this nut butter. It's really good with bananas on top. This is a good decision and I recommend it.
What a testimonial, Shari! Love this simple serving idea, too.
how to use
I agree with another reviewer - not sure its best use. did not love as ob&j .
Maple Oat & Nut Butter
This is fantastic! It's great on top of yogurt, and I think it would make great no-bake cookies dipped in chocolate! It's delicious!
We're so glad you're enjoying our Maple Pecan Oat & Nut Butter, Andrea--thanks for giving it a try! No-bake cookies sound amazing!
Still trying to find the best use
I am still trying to find what item is best to spread the oat nut butter on. Plain toast is ok, best to date is on a haved bananna...reminds me of bannana bread mix before baking.