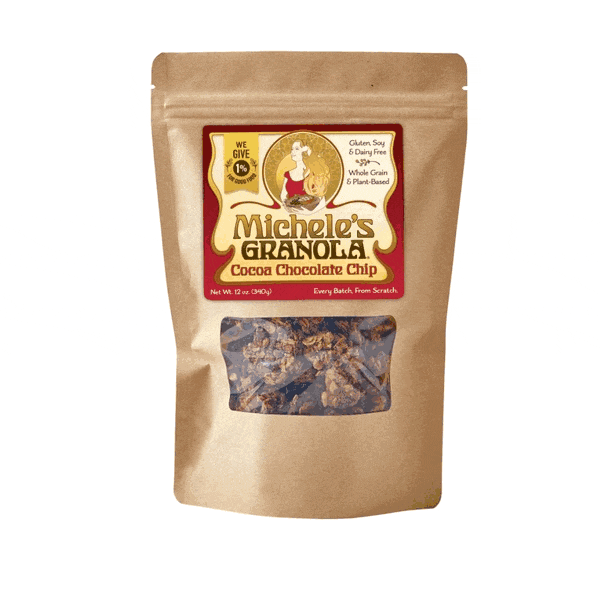 We knew we had a remarkably special recipe on our hands as a chocolatey aroma filled every inch of our kitchen as we baked a few batches of Limited Edition Chocolate Lovers' Granola to celebrate Valentine's Day.
But your reaction surprised us!
We nearly sold out upon the online launch, leading us to scramble to bake more for you, placing rush orders for organic fair-trade cocoa and special packaging.
That wasn't the end of the story: Long after we sold the last bag, you left us reviews, sent emails, and commented publicly and privately on social media, pleading with us to bring this chocolatey granola into our regular lineup.
Sam, our Senior Materials Manager, has a very important update for you (sound on!): 

We heard you loud and clear, and we're thrilled to introduce the newest recipe in our year-round lineup: Michele's Cocoa Chocolate Chip Granola!

It's a new name, but the same recipe, packed with organic cocoa and chocolate chips! Plus we include plenty of whole grain organic oats, almonds and sunflower seeds that make this a wholesome treat you can feel good about snacking on and sharing. We hope you'll enjoy it as much as we love baking it for you!