More About Muesli
Michele's Toasted Muesli is a handcrafted blend of organic whole grain oats, seeds, nuts and dried fruit. It's our lowest sugar variety, with each serving sweetened with just 1/4 teaspoon of maple syrup. Muesli is traditionally a raw mix, but ours is lovingly toasted so you can eat it without soaking. Delicious as a hot or cold breakfast cereal or a parfait topping! If you're still not sure how to prepare (or pronounce!) muesli, we've got you covered HERE.
Featured Ingredients
Organic gluten-free oats
Pecan halves
Organic seedless raisins
Natural sliced almonds
Pure maple syrup
Chewy, sweet and nutty, almond & apricot work together as the perfect flavor combination in these bars requiring just 5 ingredients, including our Toasted Muesli.
View Details
Is there anything more comforting than a loaf of homemade bread? The all-natural oats, nuts, seeds and raisins in our Toasted Muesli add wonderful texture and wholesome flavor to this toothsome loaf of bread. You'll want to have the help of a stand mixer to bring this dough together.
View Details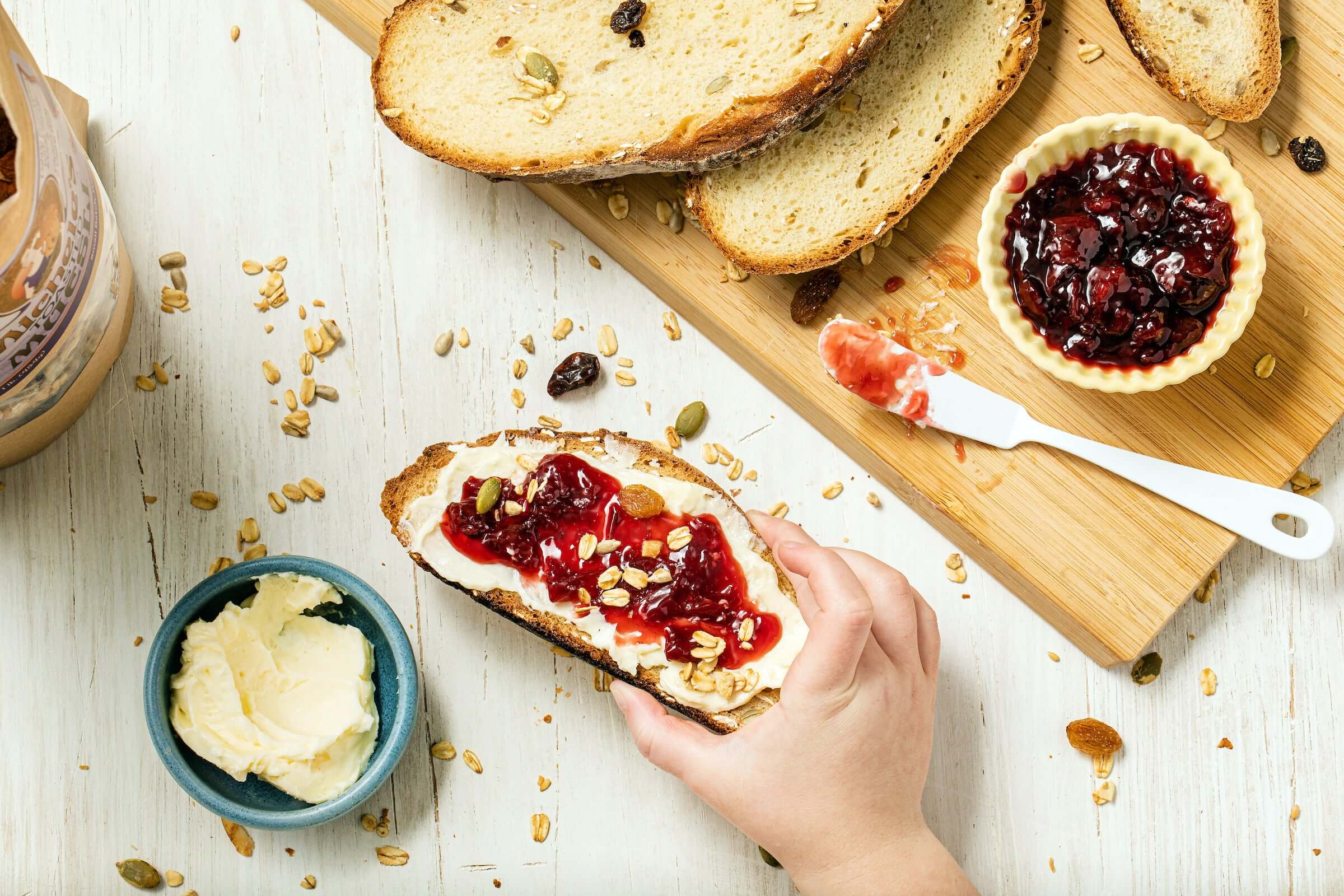 Better than expected
I enjoyed the museli. I plan to buy it again.
Love love love
Perfect amount of (minimal) sweetness. Please don't ever change that - it's lovely exactly as it is!
Thank you, Susanna! I'm happy to report we have no plans to change this delicious, toasty staple!
fan of crunch and cereal
Love the low sugar and good taste. Crunchy and can be eaten without cooking already cooked. It is very difficult to find low sugar granola, muesli! Thank you. Repeat buyer. Give it a try. Great service and delivery
Thank you for your kind endorsement, Claudia! We love baking this special blend for you!
Thank you for a great product! Had some this morning with plain greek yogurt!!!
Thank you for being a customer, Michael! It's a pleasure baking for you!
Best Granola in the market
The flavor is amazing, it is super fresh and the ingredients are great for all.
Thank you for your kind review, Argemil! We're looking forward to baking for you again soon! :)