More About Lemon Pistachio
Lemon Pistachio is a sunny mix of almonds, pistachios and sweet and tangy lemon juice.

We debuted this uniquely tangy flavor in our farmers market bulk bins in Baltimore many years ago, then packaged it as our spring seasonal in a bright and sunny bag, but now we bake it year-round so you can enjoy these golden pistachio-studded granola chunks in every season!
Featured Ingredients
Organic gluten-free oats
Organic lemon juice
Shelled pistachios
Natural sliced almonds
Organic brown sugar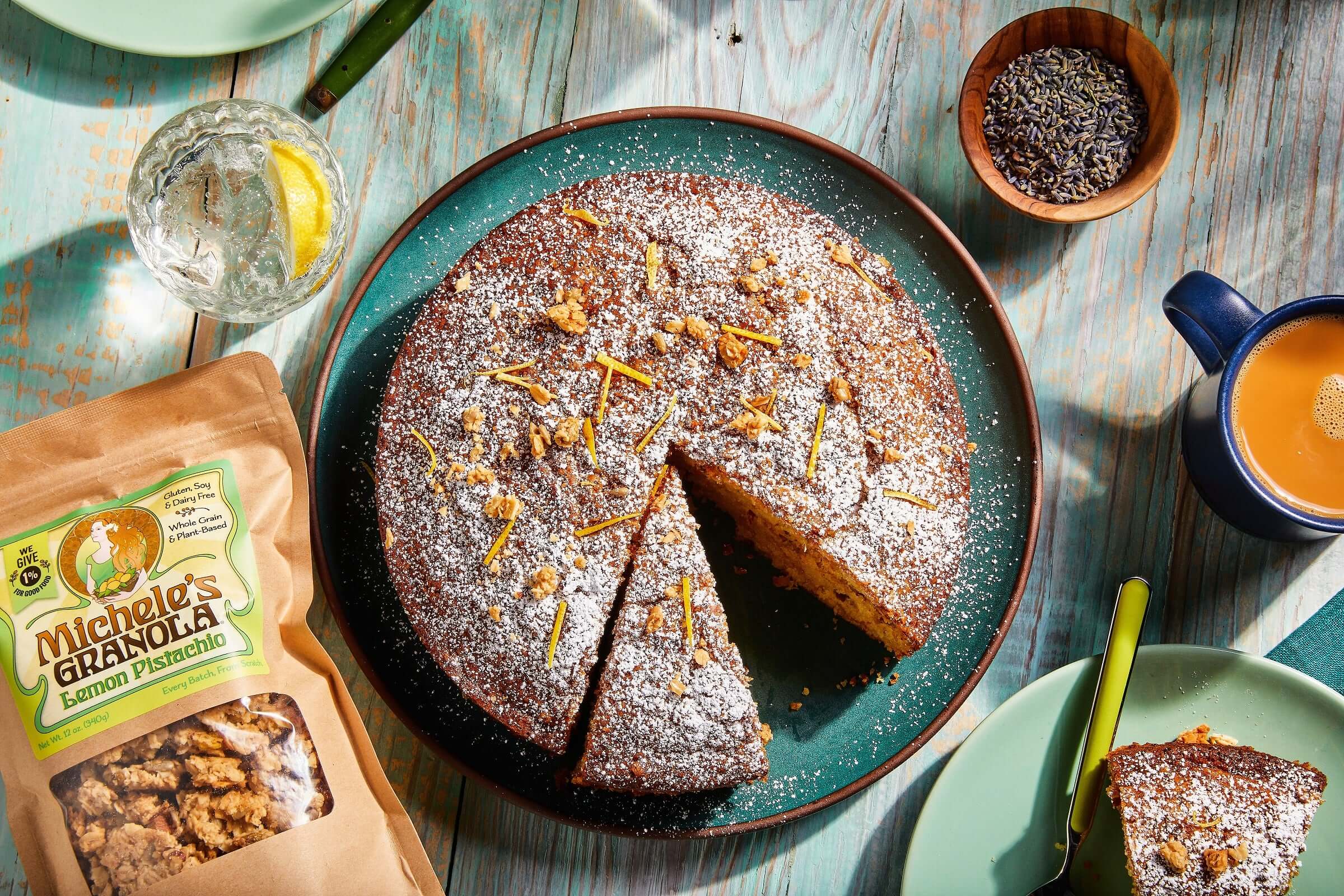 This wonderfully citrusy cake is a scrumptious treat to celebrate a special occasion, or to lift your spirits with sunshiny flavor! Our Lemon Pistachio Granola is the secret ingredient in this dessert, adding nutty flavor and tasty texture.
View Details
The tangy crunch of our Lemon Pistachio granola is the perfect foil to nutty, spicy sauce and tender zucchini noodles. You'll need a simple vegetable spiralizer to make this flavorful dish.
View Details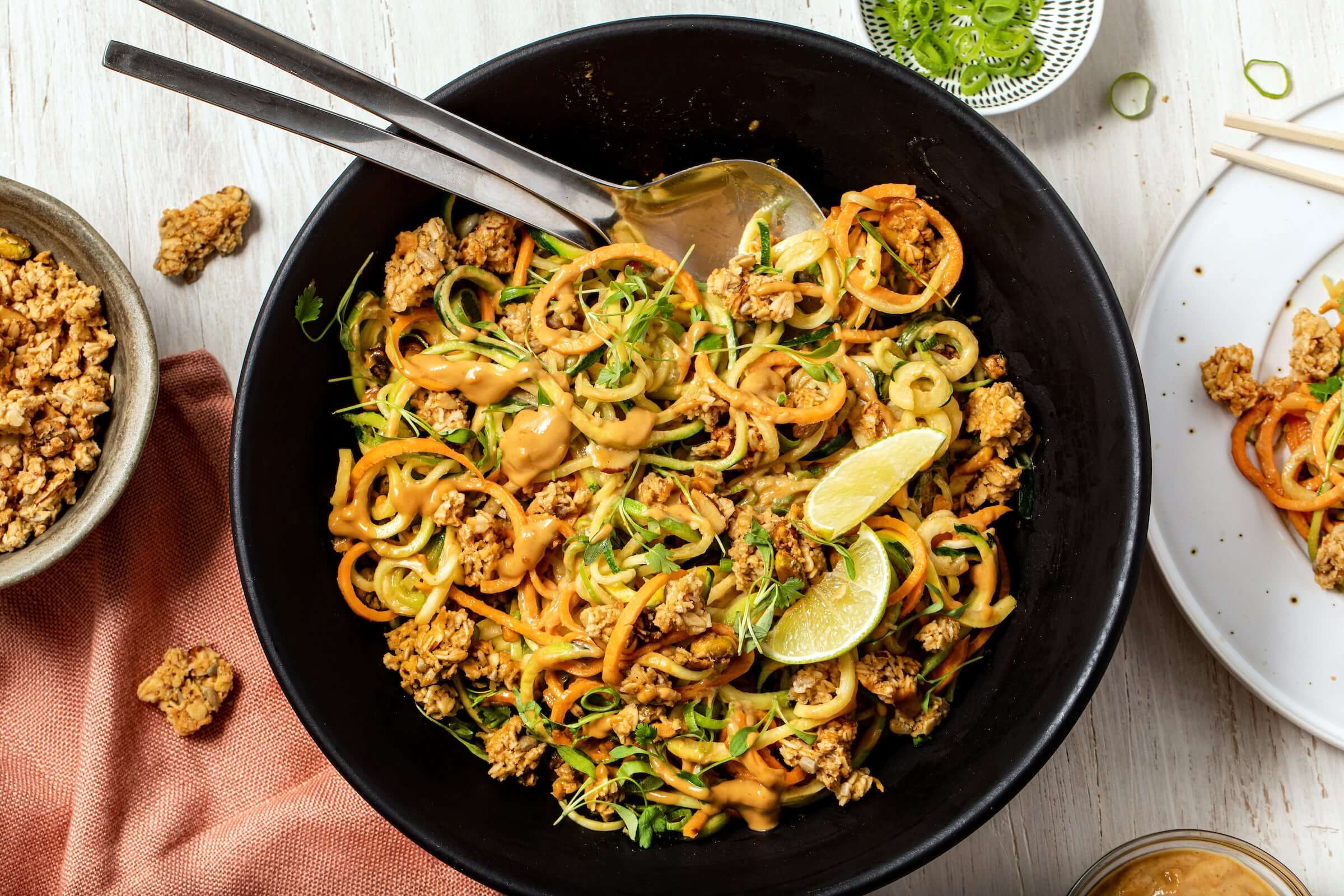 Not very sweet, I love pistachios and the little hint of lemon is very good. I use it on yogurt, ice cream or just with milk or as a snack.
Our Go-To Granola
This has been our favorite granola for years now. We buy six bags at a time through Michelle's website and never wait until we are completely out before ordering more. An excellent addition to fruit and yogurt parfaits. This isn't the only Michelle's granola we buy though. Just the most frequently ordered.
Lemony sunshine
Delightful hint of lemon blended with grains and that bite of whole pistachio makes a great combination with yogurt and a touch of lemon curd! It's great to eat by the handful, too. Just sayin'!
We love eating this sunny mix right out of the bag, too! Lemon curd sounds like an excellent mix-in. Thanks for sharing, Jan!
My favorite morning snack!
Perfect mid-morning pick-me-up, especially with fresh blueberries! So delicious!
That sounds delicious, Lori! Thank you so much for sharing. :)
Fresh and delicious
I am not a regular cereal eater though Michele's Lemon Pistachio Granola is the best
I have ever tasted and I do like it a lot!
I crunch it raw or put a little plain nonfat yogurt or fildemilk on it
Thank you for your kind words, Mary! We're happy to read you enjoyed trying our Lemon Pistachio Granola. We hope we can bake for you again soon! :)