More About Almond Butter
Michele's Almond Butter Granola was created in partnership with one of our favorite organic grocers in our home state of Maryland, and it was love at first batch! We blend a big dollop of real almond butter into each bag, adding a delicious creamy crunch to our traditional granola mix.
Featured Ingredients
Organic gluten-free oats
Natural whole almonds
Natural almond butter
Organic ground flax
Organic brown sugar
Crunchy whole almonds and rich almond buttery granola chunks combine deliciously with caramelized brown butter plus sweet and salty add-ins in this new classic cookie.
View Details
Who doesn't love a crunchy, sweet and savory snack mix? This tasty blend includes classic ingredients, like rice square cereal and Worcestershire sauce, along with some more surprising additions like our chunky, almond-filled Almond Butter Granola! Serve it in a bowl, or serve it in individual snack-sized ramekins or bags to safely share with a crowd.
View Details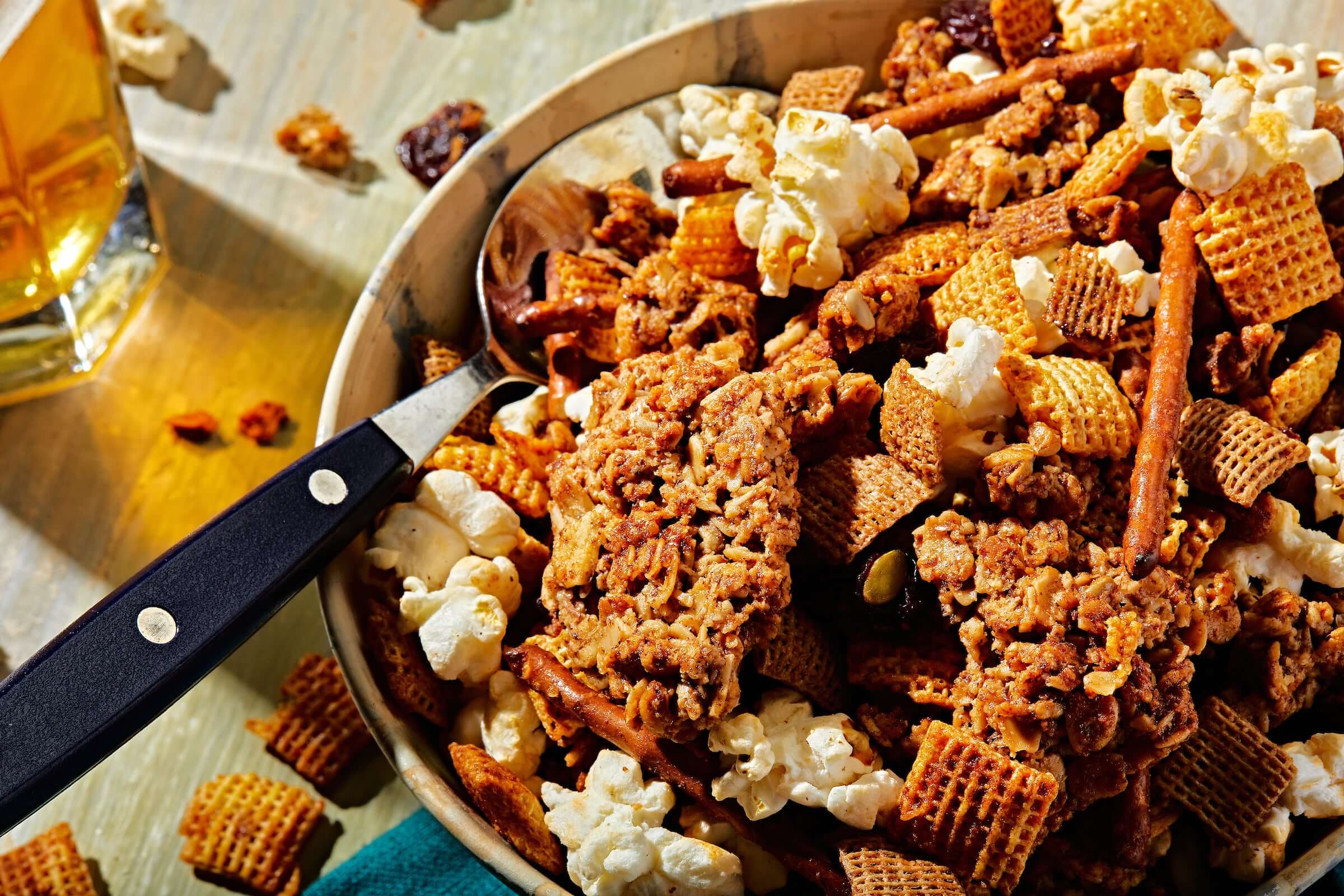 Great granola, slow shipping for the price
I love this granola and could eat it all day. It goes great with acai, yogurt, or just plain. However, I am really disappointed with how expensive and slow the shipping is. $15 for a five pound bag is crazy.
Great tasting without soy
It's officially my go to granola after months and months of searching
We're glad you found us, Maalek! :)
Our new snack of choice!
We love the almond butter and chocolate granolas!
A staple in our house
Michele's Granola (Original & Almond) have become staples in our cupboard, It's the only granola we could find that doesn't have a ton of sugar and that comes close to my homemade recipe. Since returning to work (after having kids)), I have no time to make from scratch. So, we were thrilled to find these at the grocery store!
We're happy to read that our granola has been a convenient and wholesome option for your family! Looking forward to baking for you again soon. :)
Love this granola
All your granolas are good but this one is great.
Thanks for sharing, Mary! We're looking forward to baking for you again soon. :)