More About Original
This is the recipe that started it all! Our bestselling granola, Original is a scrumptious blend of sweet coconut, sunflower seeds, sliced almonds, and a touch of pure Madagascar vanilla.

Makes a perfect crispy addition to your yogurt or oatmeal, or sprinkle on top of your favorite peach or berry crisp for a tasty dessert.
Featured Ingredients
Organic gluten-free oats
Natural sliced almonds
Pure vanilla extract
Organic sunflower seeds
Organic brown sugar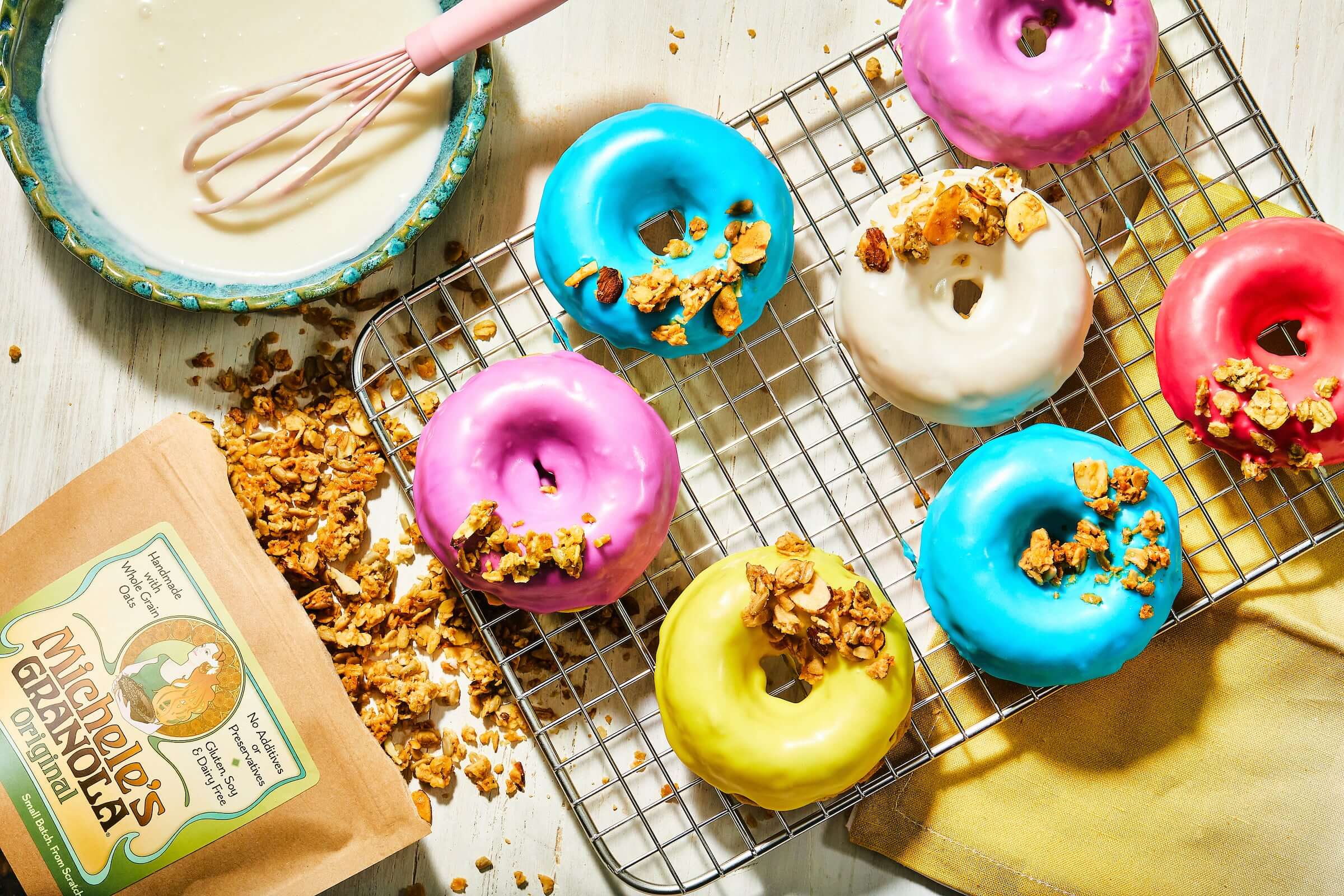 You may never buy a doughnut again once you try this simple and wholesome baked version, featuring soft cake with oatmeal cookie flavor under an unctuous maple glaze. We baked these with our Original granola, but our Cinnamon Raisin variety would make for raisin-filled oatmeal cookie flavor.
View Details
Simple ingredients come together deliciously, both in our granola and in this tasty fall dish, which makes a filling lunch or decadent side. We love the contrast of our crispy granola with the silky texture of Soom brand tahini!
View Details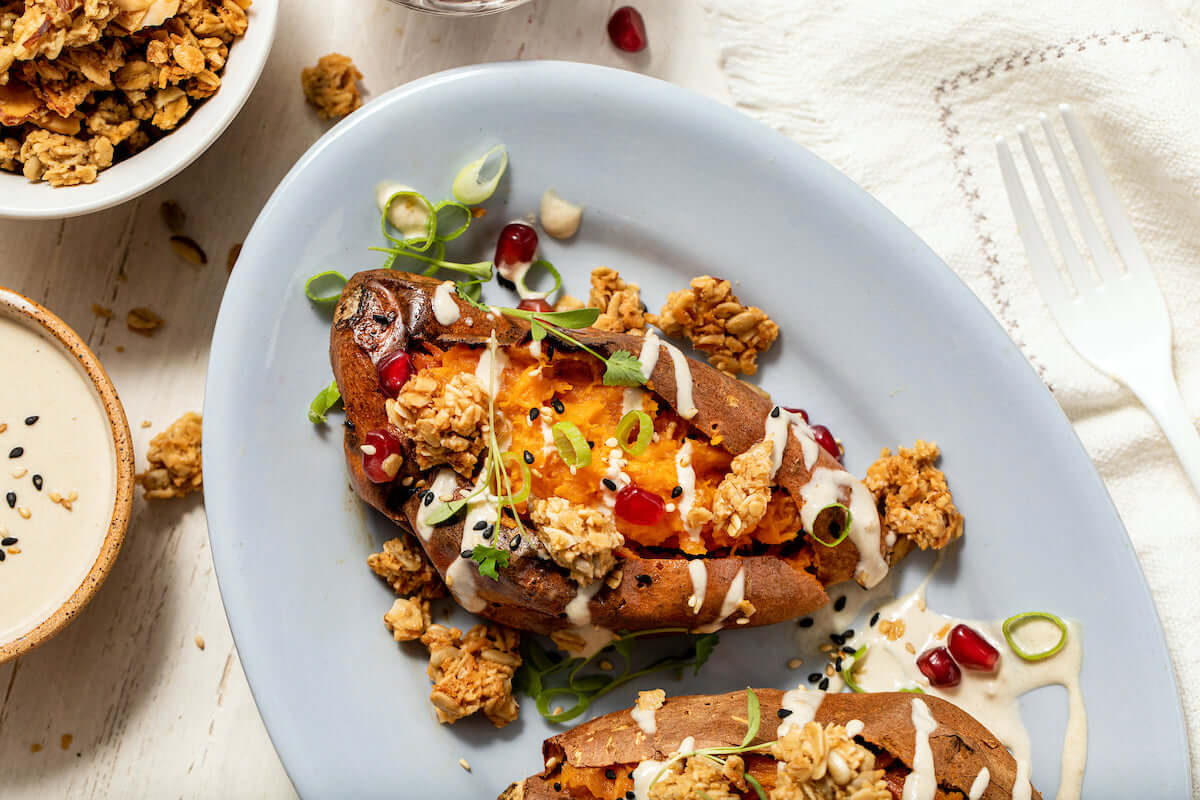 There is nothing any better
My wife and I are so happy finding Michele's Original Granola. We love it with milk, blueberries, and sliced banana, and what a great snack for munching on right out of the bag. We can't wait to try some of the other products from Michele's kitchen. Our next buy will be the Granola Oat and Nut Butter Original and the Maple Pecan. We're getting hungry just thinking about it. Wishing you all a happy, healthy holiday season
Thank you for your generous review, Phil! We're so glad you discovered us, and we look forward to baking many more batches for you.
We wish you a meaningful holiday season! :)
My favorite granola
Ii absolutely love this granola. I keep it at work and home and top off Greek yogurt with it. Please make more so the stores don't run out!
Thank you for your note, Joanne! Please feel free to use our nifty store locator tool to find all the stores carrying our granola near you: https://www.michelesgranola.com/pages/find-a-location
We're looking forward to baking many more batches of Original Granola for you! :)
Best granola in the world!
I have eaten granola and muesli and the like all over the US and Europe. Right here in Baltimore – Michelle makes the best darn granola I have ever put in my mouth —I talk about it all the time to my family and friends. And yes I have turned them onto it in many cases. Please don't change the recipe. Your original granola is absolutely perfectly marvelous.!! Peter V.A.
Thank you, Peter! We're happy to confirm that our Original Granola, the recipe that started it all, isn't changing or going anywhere! We're so appreciative of your long-time support, and we look forward to baking many more batches for you.
Addicting food.
I don't know what is in this granola but I have never tasted anything so good. I use it sparingly with oatmeal and a drop of maple syrup. A little milk is delicious. Thank you!
Thank you for your kind review, Joan!